Hey everyone. Today I wanted to show you an awesome panini that I have been eating non-stop the past few days. I love making paninis and I have been really loving my panini maker. It cooks my paninis really quickly, and to perfection! The cheese is always melty, and the bread is perfectly grilled. The best party of paninis is that you can either throw one together with whatever you have in the house, or you can carefully plan out what you are going to add. This panini was one of the planned varieties.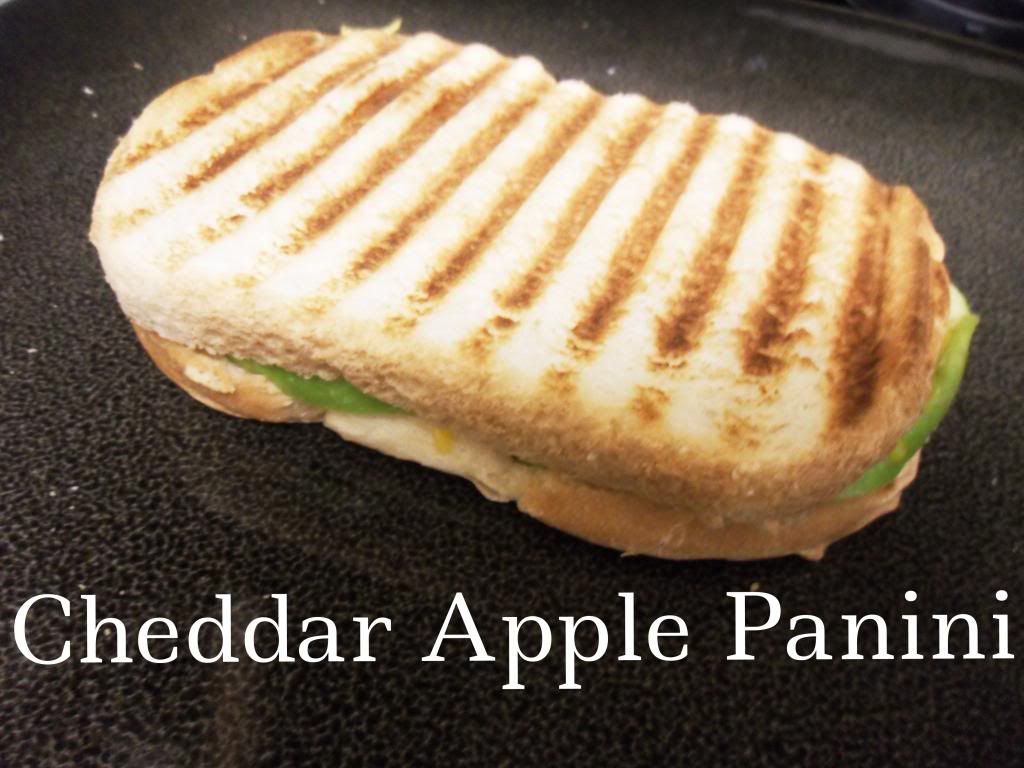 This panini was both inspired by
this
recipe, and
The Melting Pot.
My favorite Melting Pot course is the cheese course. Ben and I usually get the fondue made of cheddar cheeses, and I am obsessed with dipping in those green apples. When I saw that panini recipe on
Panini Happy
, I knew I had to try it!
What you need: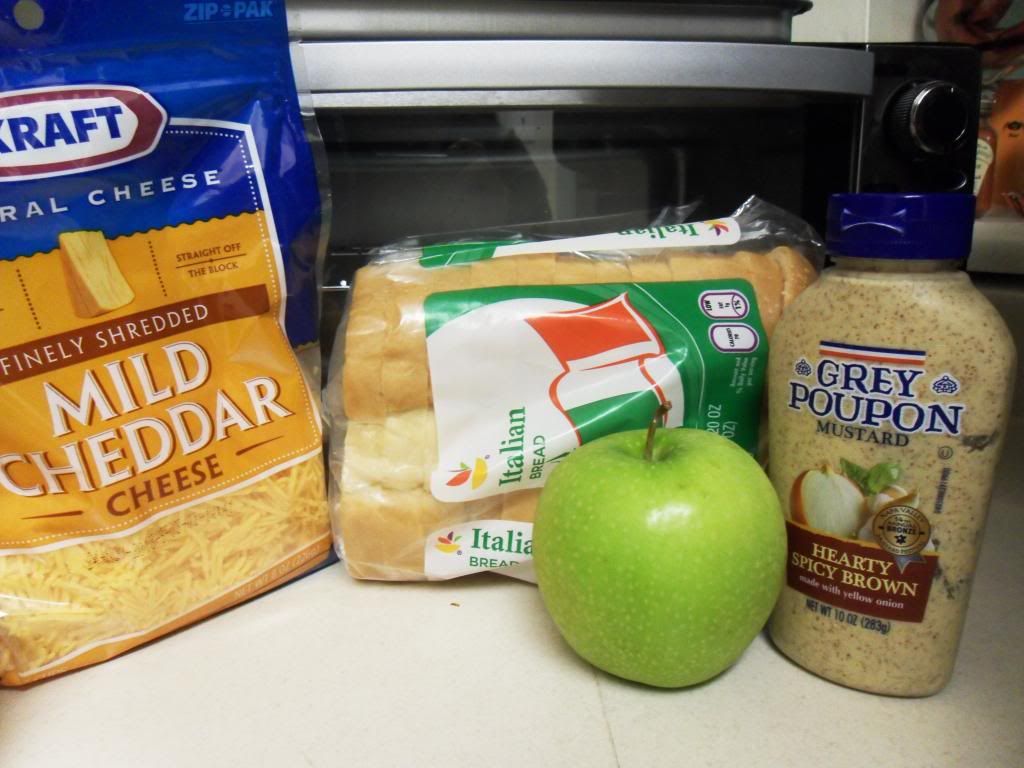 2 slices of bread
Shredded cheddar cheese
Half of a green apple
Spicy brown mustard
What to do:
While your press is heating up, cut your apple in half. I wrapped up the extra half and put it away for tomorrow's panini. Then cut the apple in slices.
Spread on the mustard on one slice of bread, and place the apple slices on top.
Pile on the cheddar cheese shreds, and place the second slice of bread on top.
Put it all of the panini press and grill until you get nice brown grill lines.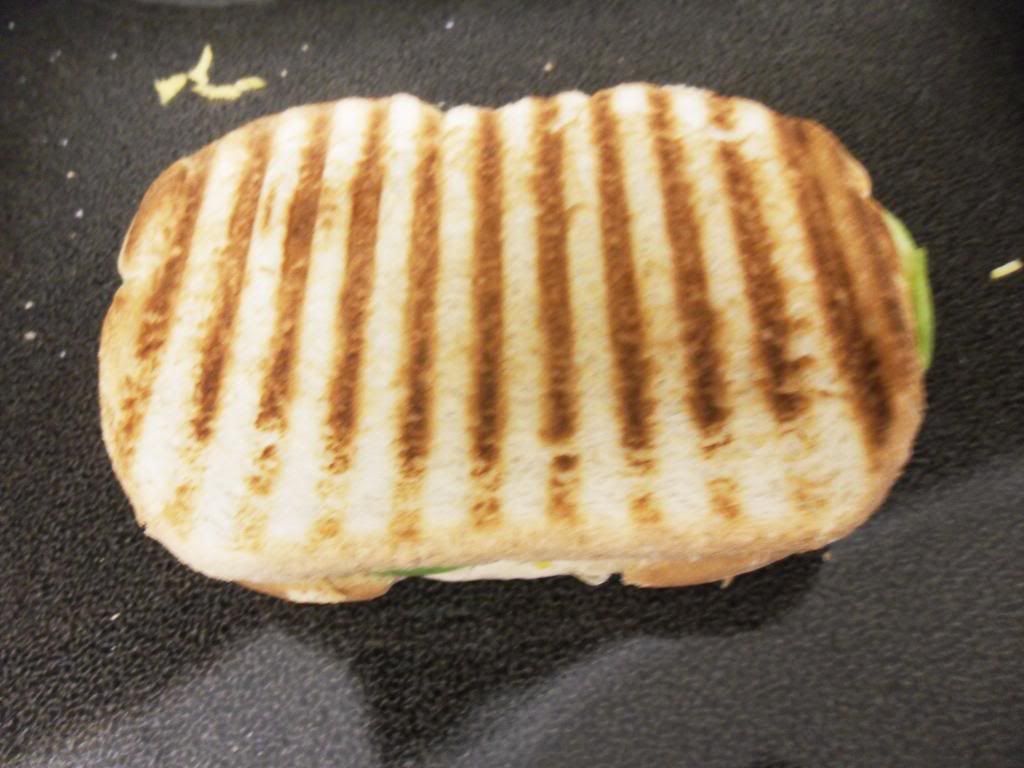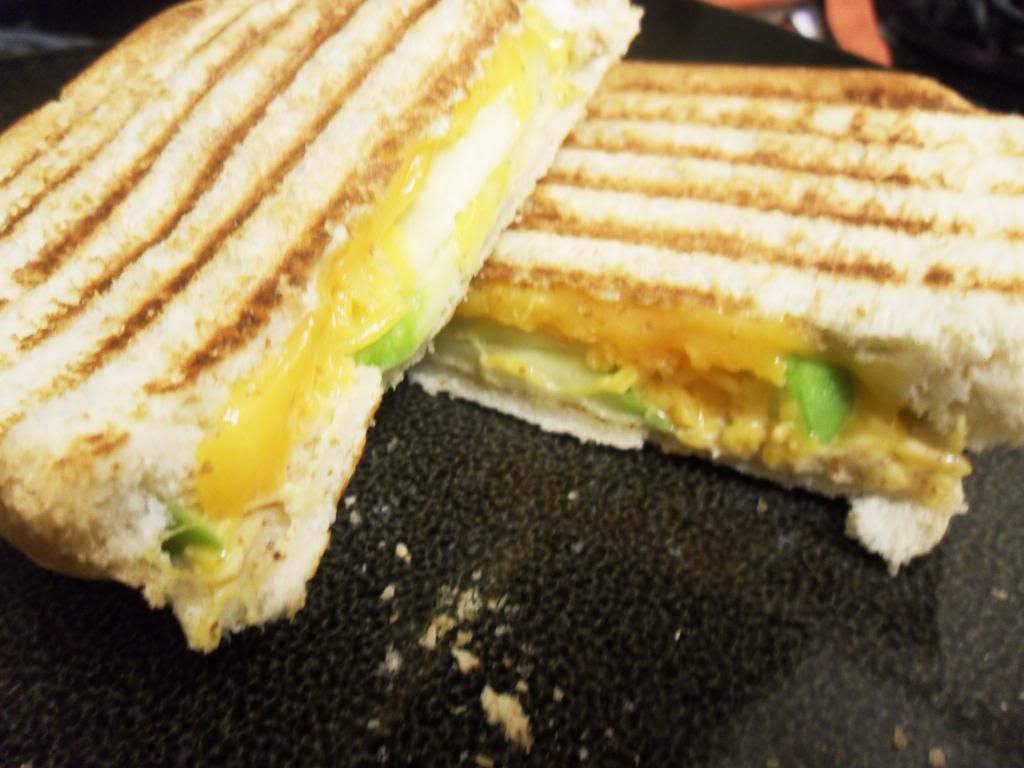 The hot, juicy apple really gave this sandwich a meaty bite, which is nice in a meatless sandwich. You might think the apple would be too sweet for a lunch panini, but the sharpness of the cheddar, and the spicy mustard helped to cut the sweetness of the apple. I just loved the melty cheese, and the crispy bread!
Green apples and cheddar are just a perfect marriage!
I just loved this panini, I can't wait to make it again. Or maybe go to the melting pot, which ever comes first.
Do you love cheddar and apples like I do? Are you going to make this panini?
Bye from the Veggie Side!