Hello everyone! Today I have a restaurant to tell you about. Ever since I have been dating my boyfriend, Ben, I have been bugging him to take me to this place called
Salad Works
but his house. We go to the Petco right by it pretty frequently, and I always beg him to take me to lunch there. Well finally we got to go! I don't have one in my area, but I knew they are a chain, so many of you might have been there before. I was hoping for one of those giant salad bar places with a hundred different things. Salad Works was more like a Panera, Ben and I agreed. They have soups and sandwiches and a made to order salad bar with an overwhelming amount of options. They also have a set of pre-made salads, but they were all meaty, so I decided to order my own mix.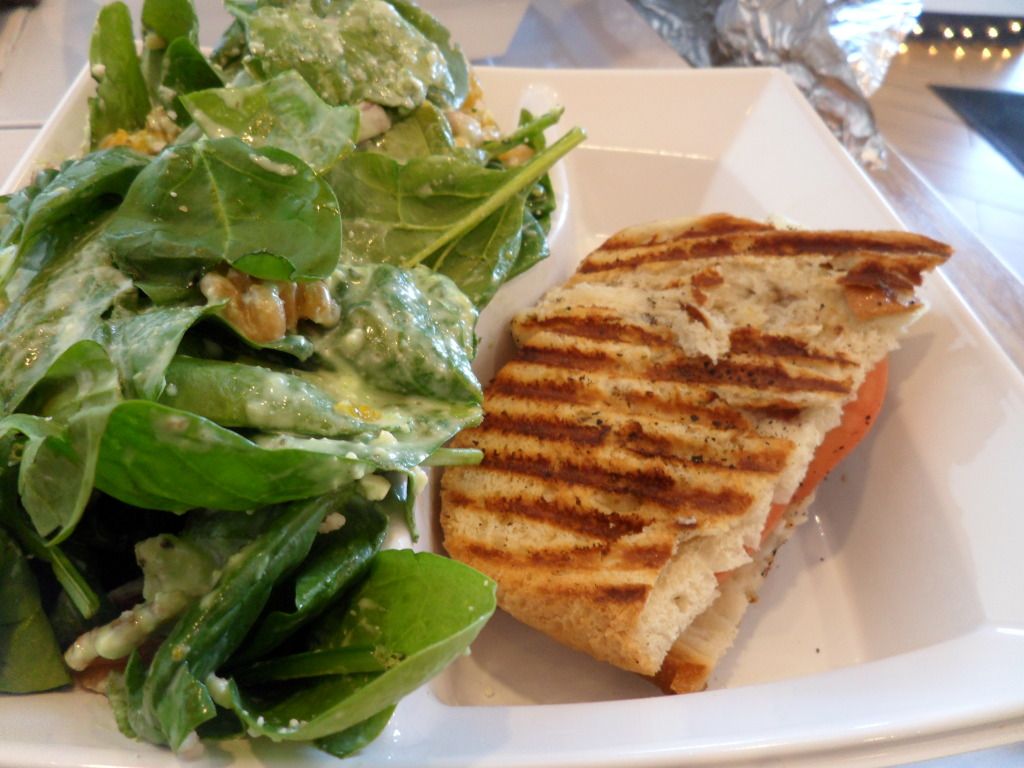 I ordered a half and half plate, with a small salad and half a sandwich. You can get a half and half of any combo of salads, sandwiches or soups, or get a whole order of just one item. Panera has a similar set up, just with more focus on the sandwiches and less on the salads. They have about 10 sandwiches, only one is vegetarian, the caprese panini, so ordered that one. They also have different soups each day, some are veggie, and some aren't.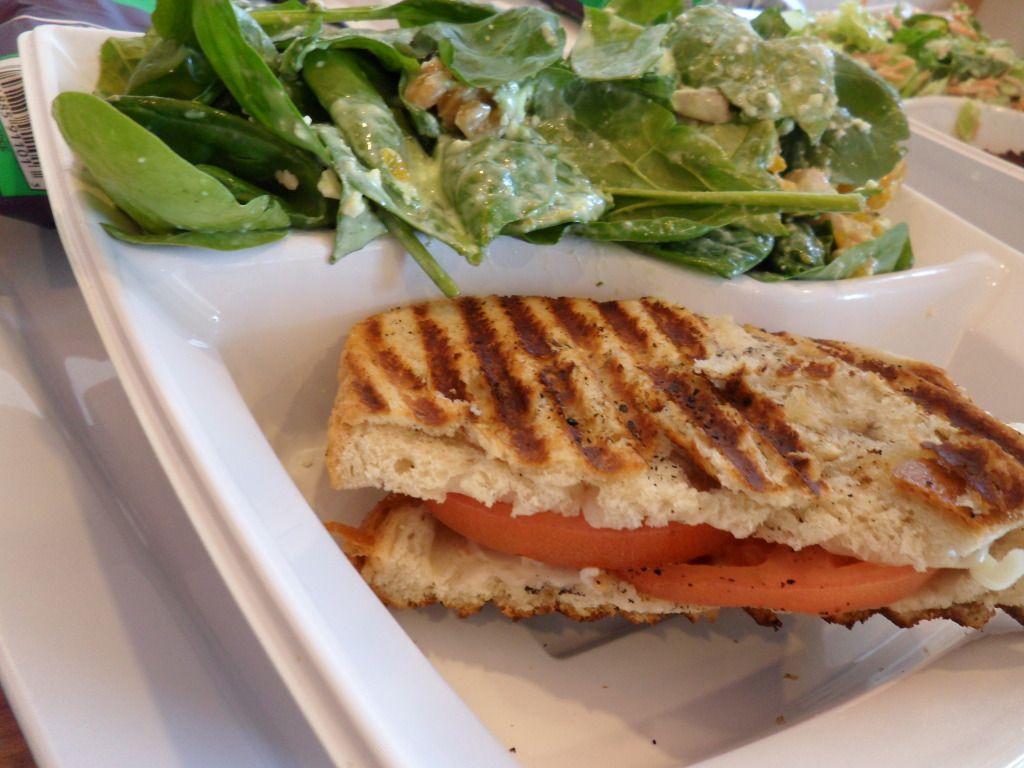 I started my salad with spinach leaves, but you have a few options to start with. Then I added tomatoes, feta cheese, walnuts, mandarin oranges, and chick peas, but you can order any 5 toppings of the ginormous list. Then you choose from the, again, ginormous list of dressing. I picked the green goddess, which is kind of like a garlic ranch...but green.
Over all I really enjoyed Salad Works. I love how many options there are for making your salad, you could get a different one every time. I wish there were more vegetarian options for sandwiches however. Everything tasted really great and service was good too, you even get chips and a pickle with your order. I can't wait to go back!
Have you been to Salad Works? Are you going to try it out?
Bye from the Veggie Side!