I have bad luck buying veggies*. About a week ago, I decided to cook a zucchini dish for dinner, and I needed 3 zucchinis. The first supermarket I went to had zero, due to a contamination issue. So I had to go to a different supermarket, which had a pretty limited supply. Shortly after, I found a pesto squash recipe that I wanted to try. I went to the same supermarket that finally had zucchini again, but this time no squash. I didn't know what was up with me, but for some reason I was just unlucky with veggies. I didn't know what to do, but while I was looking around I spotted spaghetti squash. I heard a lot about this veggie. It is supposed to look and taste like pasta, and its used as a healthy and low carb version for starch. I have been thinking about trying it, and now was as good a time as any.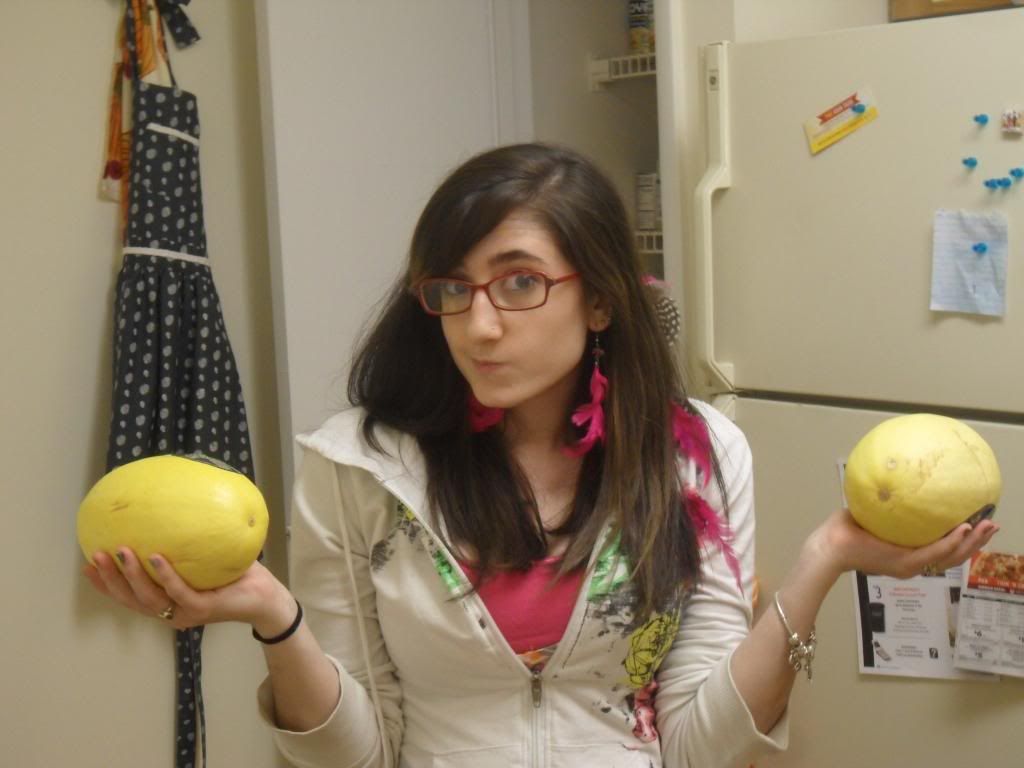 When I brought them home I was really confused. I didn't know how I was supposed to turn these big round squashes into pasta. I did some quick research to find out how to cook these babies.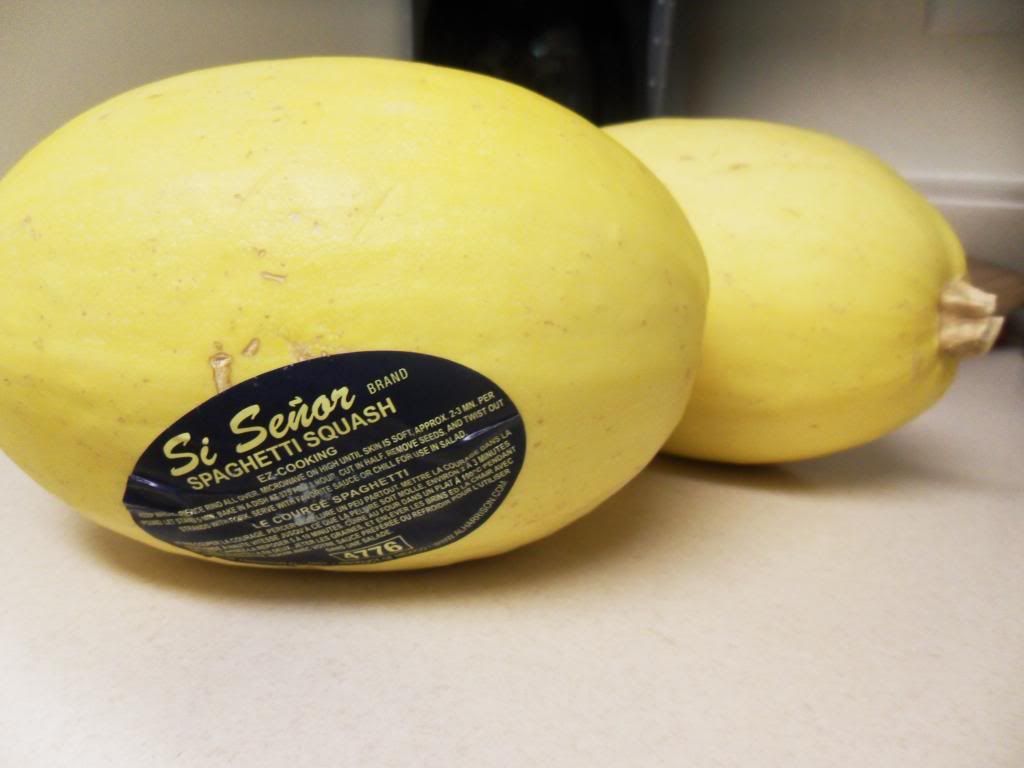 I found out preparing these is pretty simple. First you need to pierce them all over to help the steam release when they are cooking. Then just put the whole squash in a baking dish, and pop them in the oven at 375 for an hour.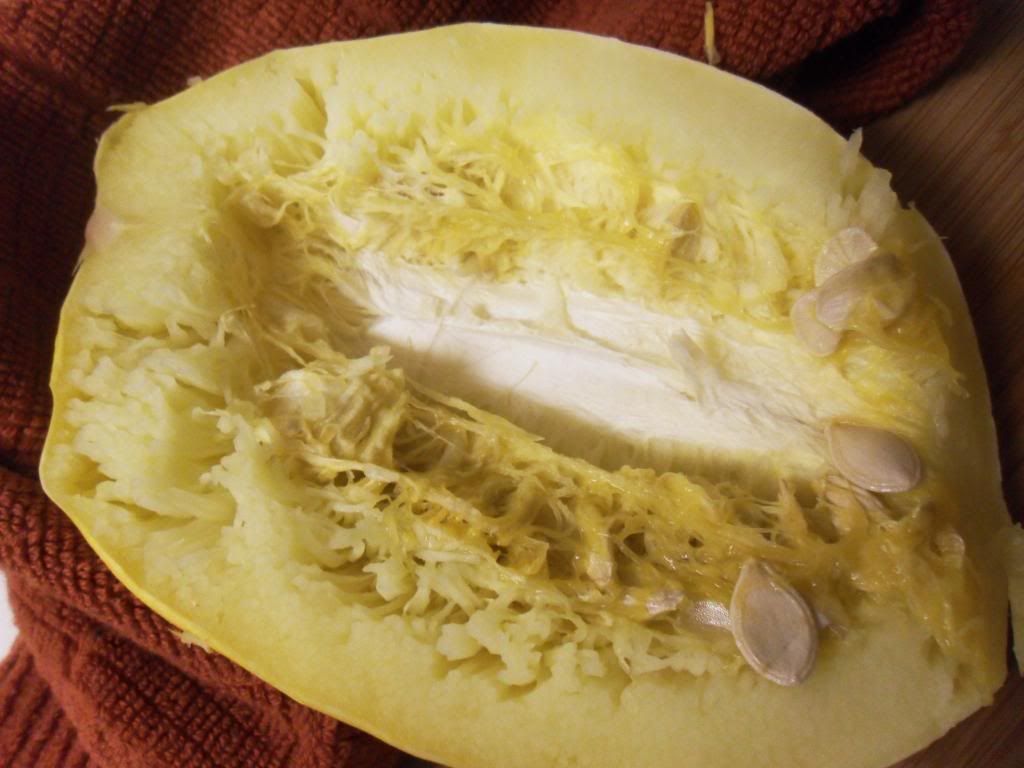 Once you pull them out of the oven, cut them in half lengthwise. CAREFUL: they are super hot!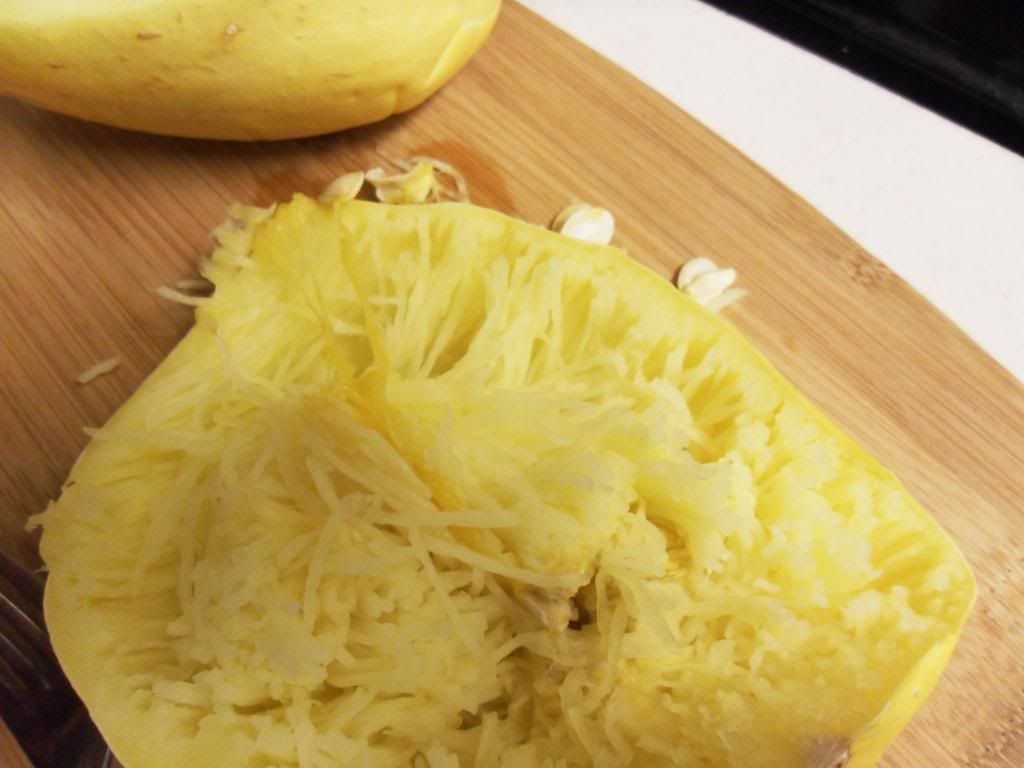 You need to remove all of the seeds. I ate a bite with the seeds and it was pretty gross, so those have got to go!
Then, using a fork, scrape out all of the squash meat from the rind.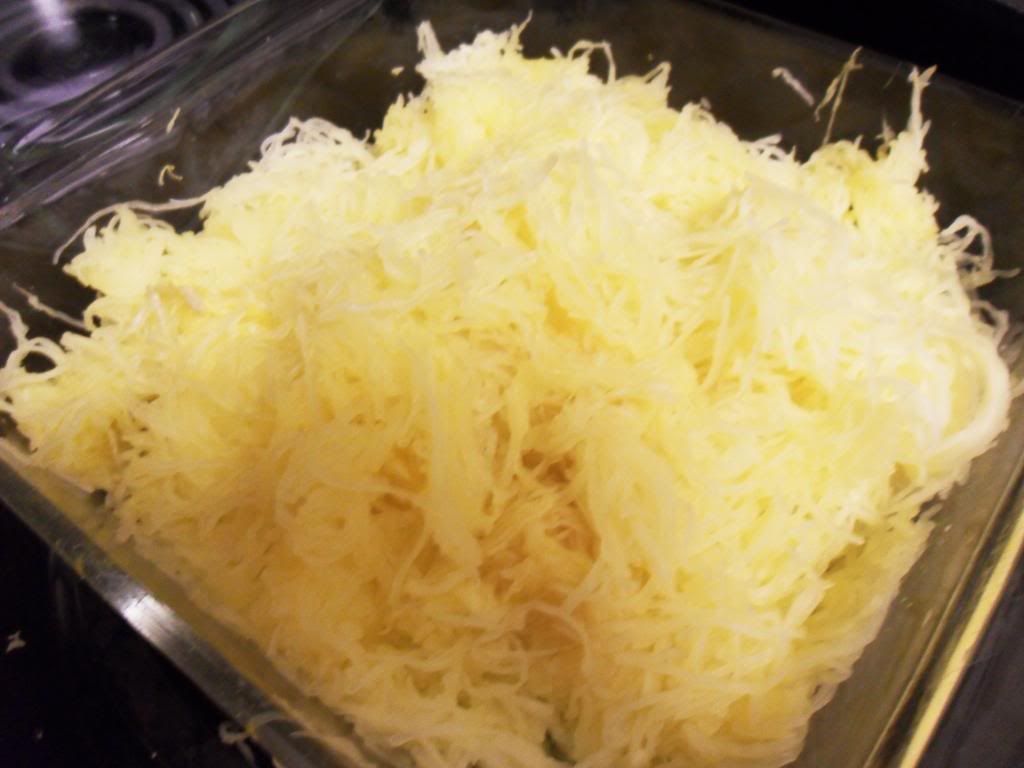 The squash is really stringy, and definitely does look like spaghetti.
In the spirit of pasta, and taking inspiration from my original pesto squash dish, I decided to eat my spaghetti squash with some pesto sauce.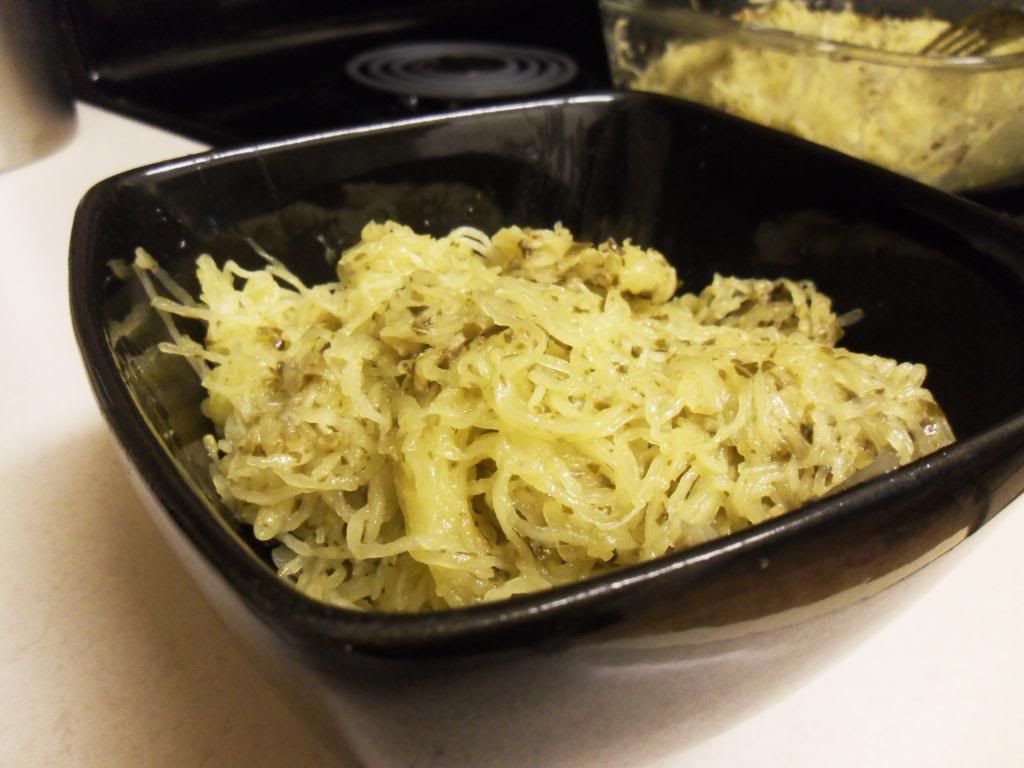 I thought the squash would taste more mild, like pasta, but it really tasted quite vegetabley. It was also a lot more crunchy than I thought it would be, much more like onions, not pasta. It wasn't bad, but not really my thing. I wouldn't say that I have gotten on the spaghetti squash bandwagon. I read that most people like it with tomato sauce, so I might try it again with that. However, with buying about 5 boxes of pasta on sale for a dollar, spaghetti squash is much more expensive. Right now, newly living on my own, I am more concerned with watching the size of my wallet, and not the size of my waist. For now, its gonna be carby pasta for me!
Have you boarded the spaghetti squash train? Any tips for a spaghetti squash newbie?
Bye from the Veggie Side!
*Zucchini and squash are actually considered to be fruits.