Hello everyone! I hope everyone has enjoyed their February from Valentines to presidents week, and of course all the snow. During a cold day, I love browsing through Pinterest and saving recipes that look easy to make and delicious. I also like to find meals that can be easily adaptable for me to fit me, and my boyfriend's diets. He, of course, eats meat and I don't. On top of that I don't like the veggies he likes, and he doesn't like the ones I like. So it is really hard to make a meal that we can both enjoy. Then I was inspired by Pillsbury Crescent Rolls.
I have seen lost of recipes on TV and online, of different ways you can roll and stuff the crescent rolls to make little meals out of them. I thought that was perfect for us! That way we could each make our own filled with the foods we like. We went to the store and agreed on butter garlic flavored crescent rolls, then we each bought the ingredients to fill our own rolls.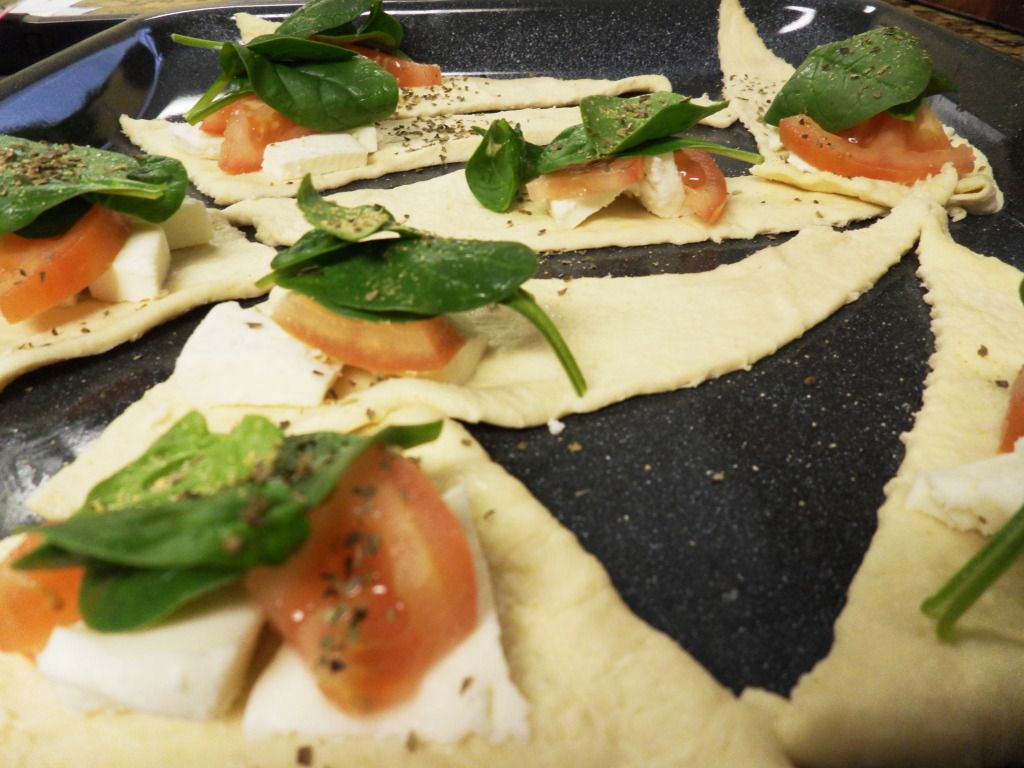 I started mine by cutting up mozzarella and tomatoes and making small piles of them at the large side of the triangles Then I added a couple spinach leaves on top. Finally I sprinkled some basil and garlic. Once you have piled on what you'd like, just roll them from the large end down to the small end. Then you bake in the oven according to the directions on the crescent roll package.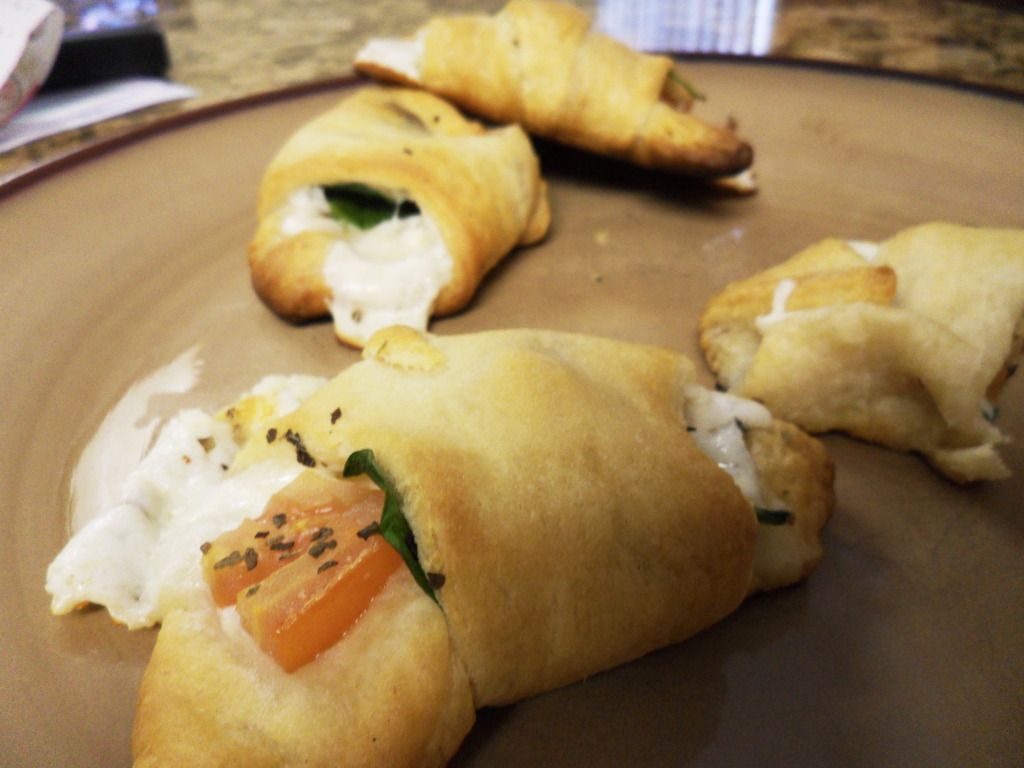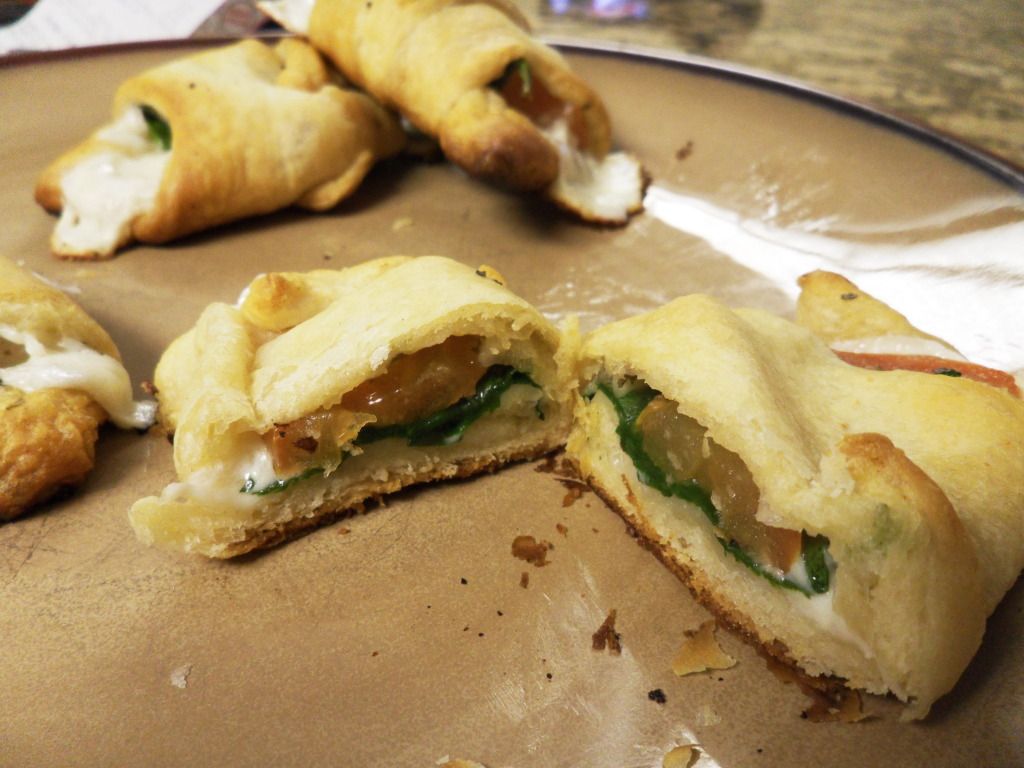 What I love about these is that they are completely customizable. You can literally fill it with ANYTHING you want. From pizza sauce and cheese, to samosa ingredients, even cream cheese and jelly to make breakfast!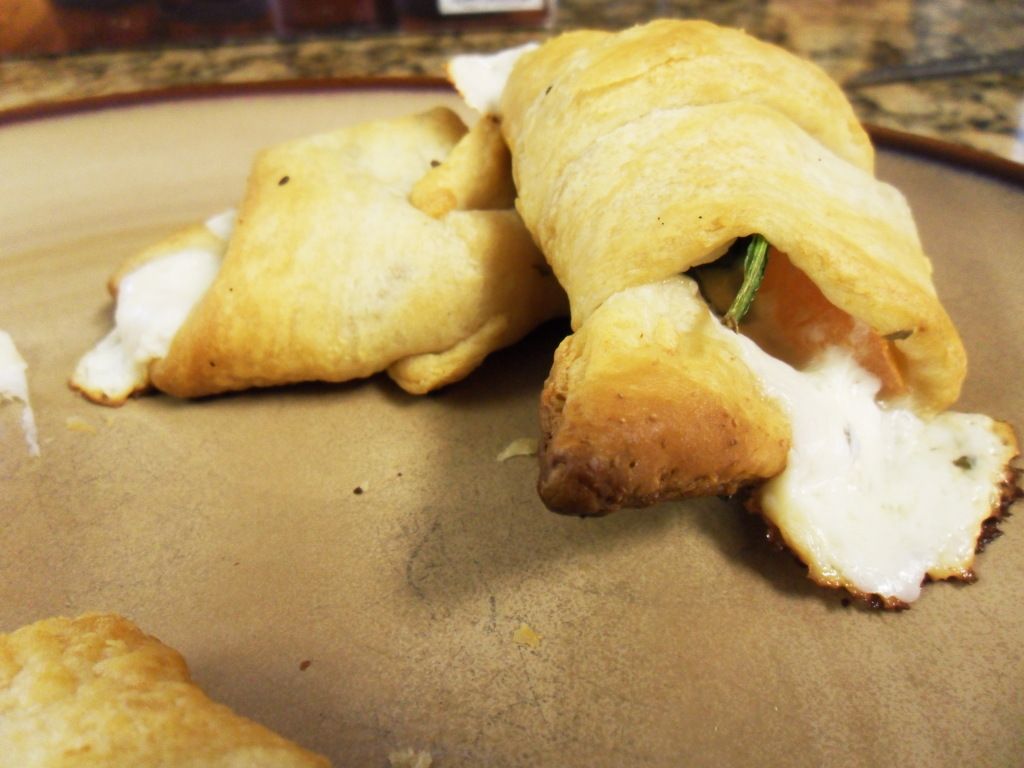 These were so good! The rolls were warm and flaky, and I loved the hot tomatoes and melty cheese. They were so easy to make and delicious, which are the two most important things to me while cooking. I am so excited to think of more combinations with make with these!
Have you ever made stuffed crescent rolls? Which fillings should I try next?
Bye from the Veggie Side!