Hey everyone! Today I have a scheduled post as I am currently in Pennsylvania loading up the moving truck with the things in Ben's house. I can't believe that tomorrow we are finally moving in together and I will be living on my own for the first time! Its a big step, but I'm ready for it!
Today I have a Trader Joe's meal that I recently tried for the first time.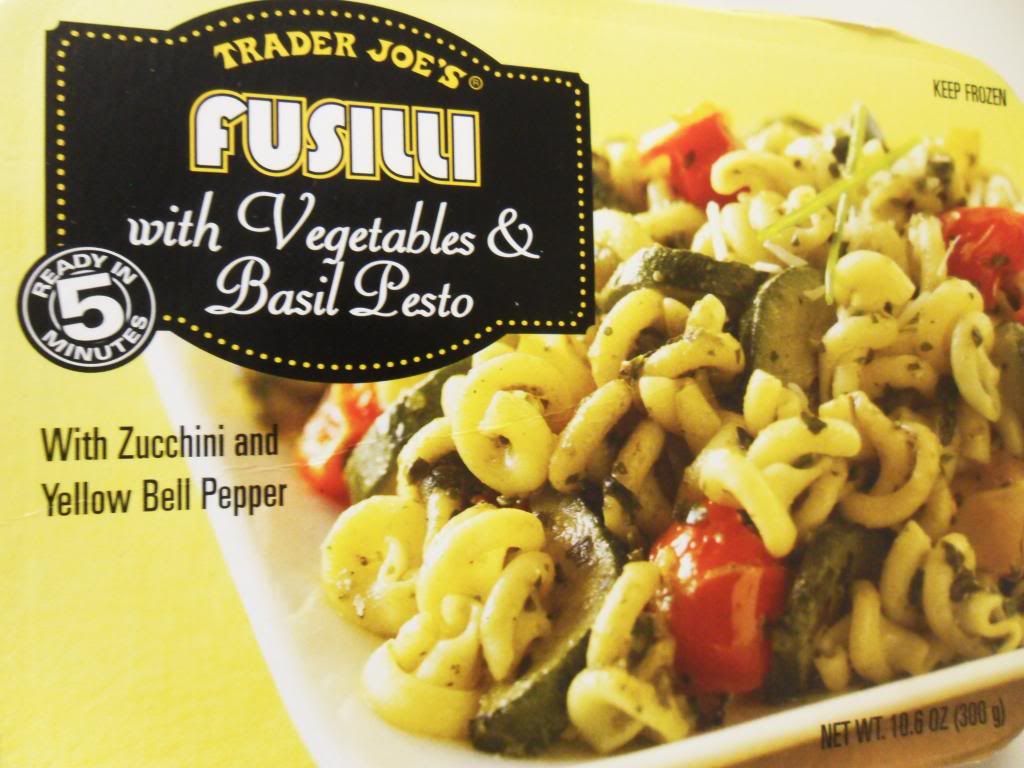 Trader Joe's Fusilli with Vegetables & Basil Pesto was filled with perfectly cooked pasta, tasty pesto, and tomatoes, zucchini, and pesto.
I loved the description on the side of the box! I don't think I could have said it better myself!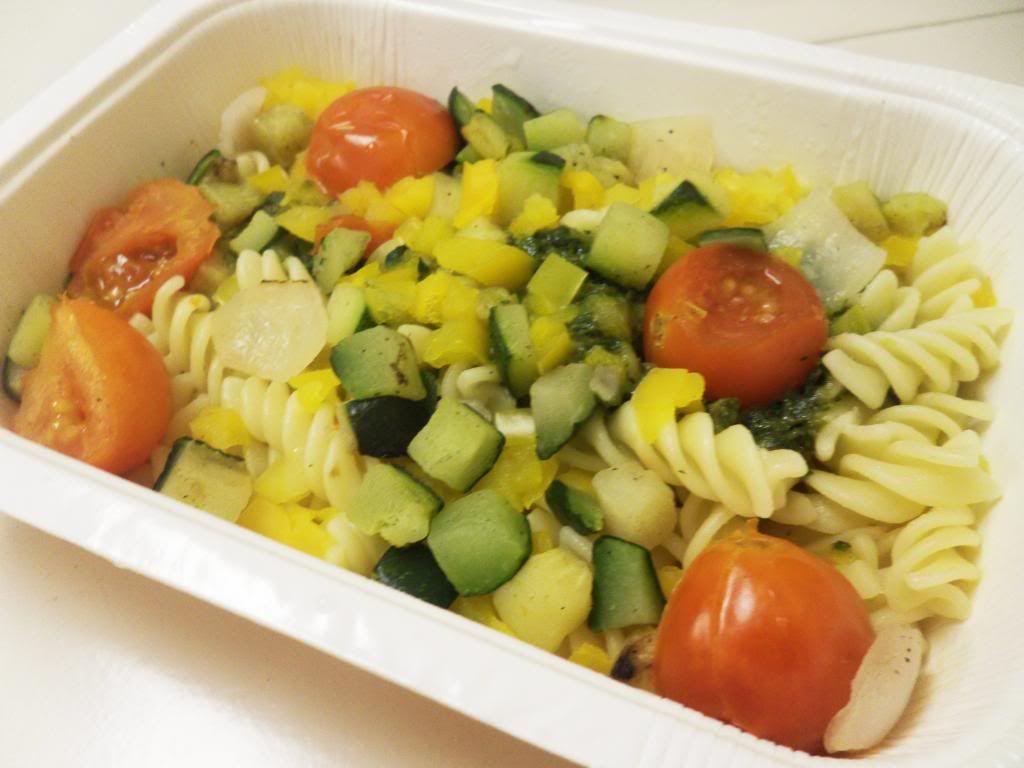 As this was cooking, my whole kitchen smelled like a vegetable garden! These veggies smelled and tasted so fresh.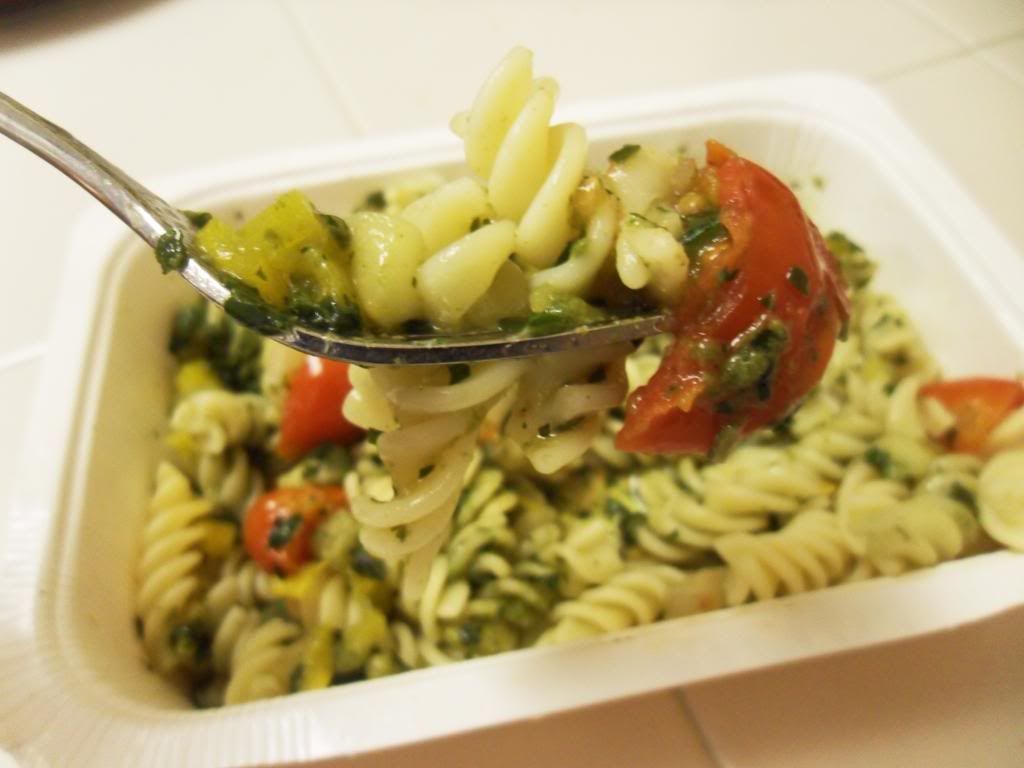 When I mixed it up I found the pesto hiding at the bottom, that sneaky devil! It was so delicious and the Italian flavor went perfectly with the veggies. The zucchini was so crunchy and the hot tomato juice burst in my mouth with each bite. This dish tasted like it came from a restaurant, and I made it in my microwave in 5 minutes!
This was such a light and tasty meal. I am glad I tried it, I will definitely get this again!
Have you tried this Trader Joe's pasta dish?
Bye from the Veggie Side!