I don't know about you, but I am really craving fall. There are so many reasons why its my favorite season. Crisp weather and crisp leaves. Cold nights and hot pumpkin lattes. Sweaters, and scarves, and boots! And of course Halloween and my birthday! While I love that the summer brings foods filled with coconut, I just can't wait for fall to bring my beloved pumpkin.
As you know, I have really been enjoying cooking in my new kitchen, but that doesn't mean that I am abandoning my love of frozen meals. I love how quick and easy they are, especially for foods that I don't have the skills to make, like pumpkin ravioli. I love pumpkin ravioli. I think it is probably my second favorite food. This Healthy Choice Pumpkin Squash Ravioli was the perfect frozen meal to hit the spot while I am craving fall in the summer.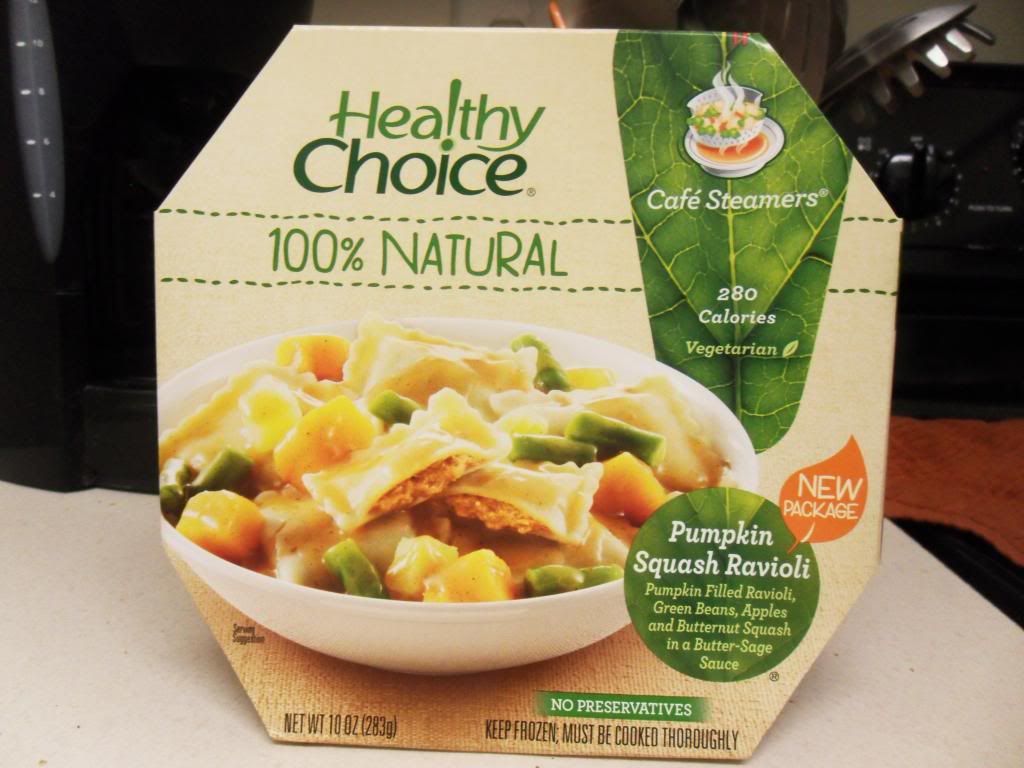 I saw this box in the freezer section and instantly snatched it up when I saw "pumpkin" on the box. Then I hugged it for a while, which made me incredibly cold, and then I finally noticed the box: 100% natural, 280 calories, and vegetarian! Yep, I knew this was coming home with me.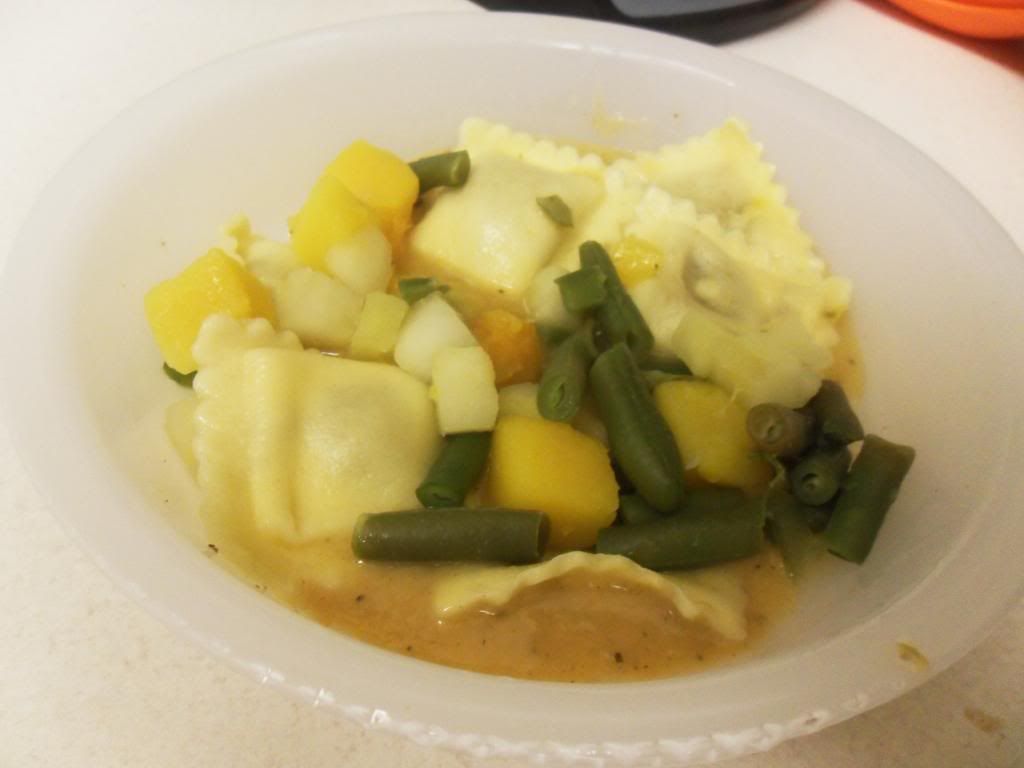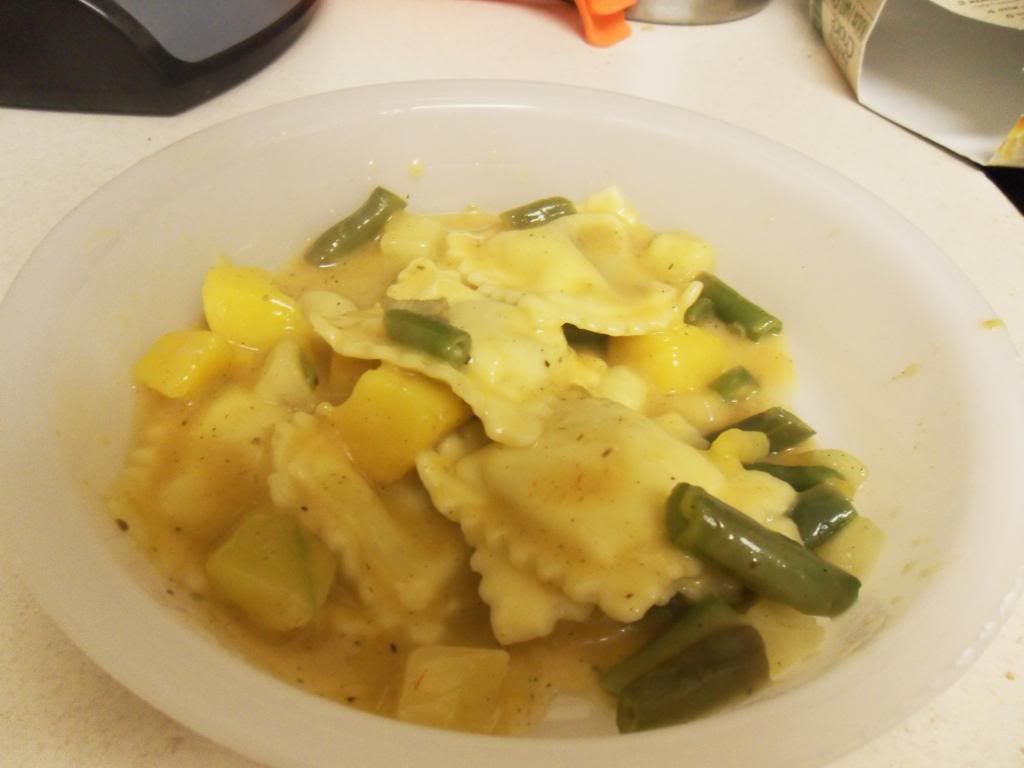 There wasn't just pumpkin filled raviolis in the box, but squash, apples, and green beans, all in a butter-sage sauce. This filled the kitchen with that perfect fall pumpkin flavor, sweet and full of spice.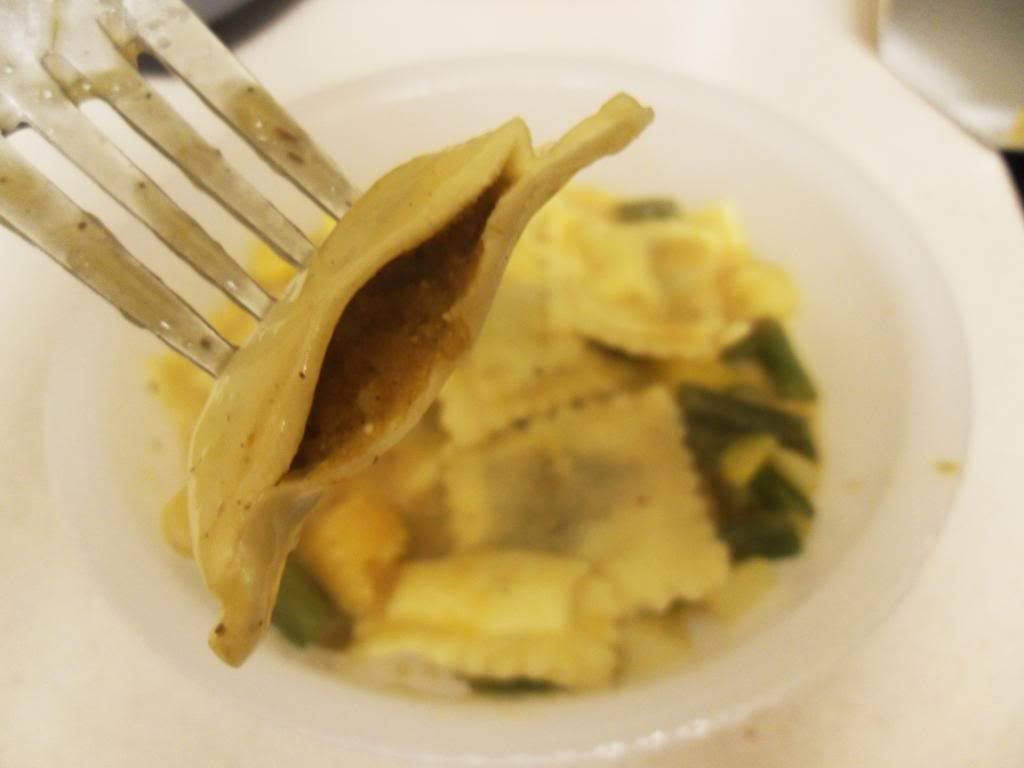 Each ravioli was filled with pumpkin spice flavor, and the sauce was buttery and fragrant. I loved the chunky apples and squash, and the green beans gave it a fresh veggie taste. Each forkful was a little, savory, pumpkin pie.
Now after eating this, I
really
can't wait for fall. Oh, October, hurry up!
Do you love fall as much as I do? What is your favorite seasonal food?
Bye from the Veggie Side!