Hey guys, hope everyone is doing well :)
Today I have another delicious frozen meal to show you! This one is from Stouffer's. Stouffer's is not a vegetarian brand, and sells other frozen meals like chicken Alfredo and meat lasagna, but the couple of vegetarian items they have are really delicious and I always keep a stash in my freezer when I'm craving a quick pasta dish.
I love the new Farmer's Harvest Vegetable Lasagna It is made with whole grain pasta, and no preservatives. What I love about this lasagna, compared to the Amy's lasagnas is that it has a really nice and smooth cream sauce, instead of tomato sauce. I'm not a huge fan of tomato sauce its actually my least favorite pasta sauce, so it is a really nice change of pace to enjoy a lasagna that isn't so tomatoey. Its also filled with carrots, broccoli, and spinach, and then covered with a layer of bread crumbs. This lasagna is so creamy flavorful, and really filling!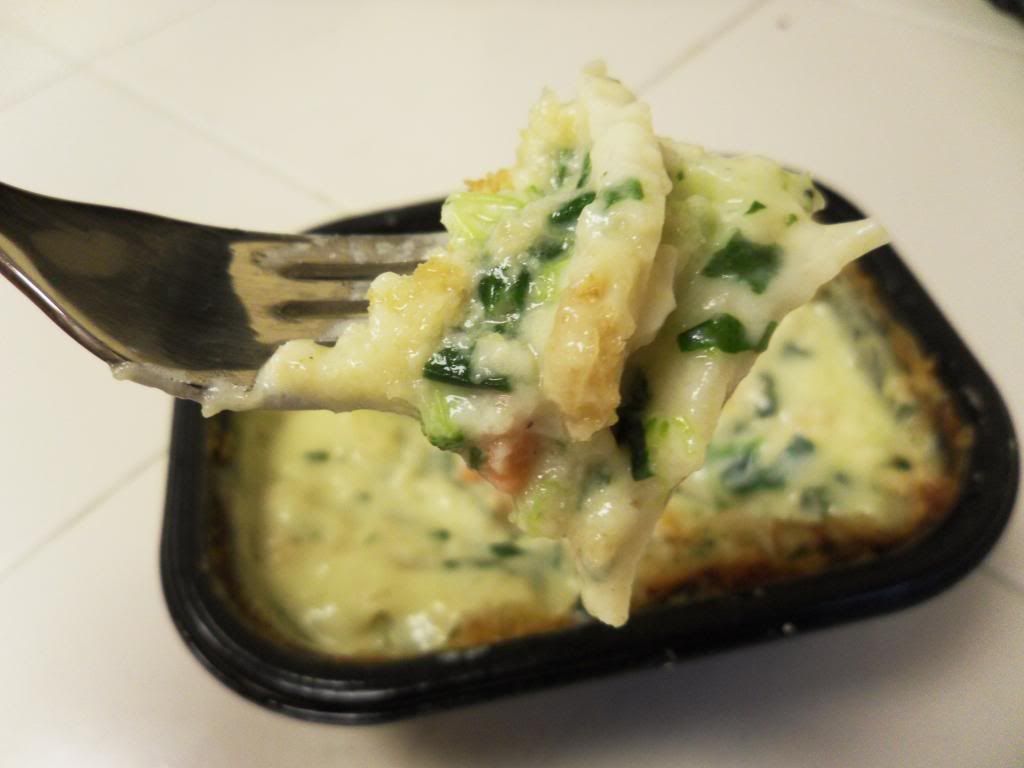 Mmm, so good!
have you tried Stouffer's Vegetable Lasagna? What are your favorite lasagna fillings?
Bye from the Veggie Side!