Fall! Summer! Fummer? I can't make up my mind. Do I want to hang on to the last days of summer, or jump right into fall? What an interesting time of year. While fall is my absolute favorite season, there is just something so fun about summer. Even though I have been obsessing over zucchini and squash this summer, I am ready for fall comfort foods. I knew it was time to try
Amuse Your Bouche's Lemony Chickpea Casserole
.
What you need: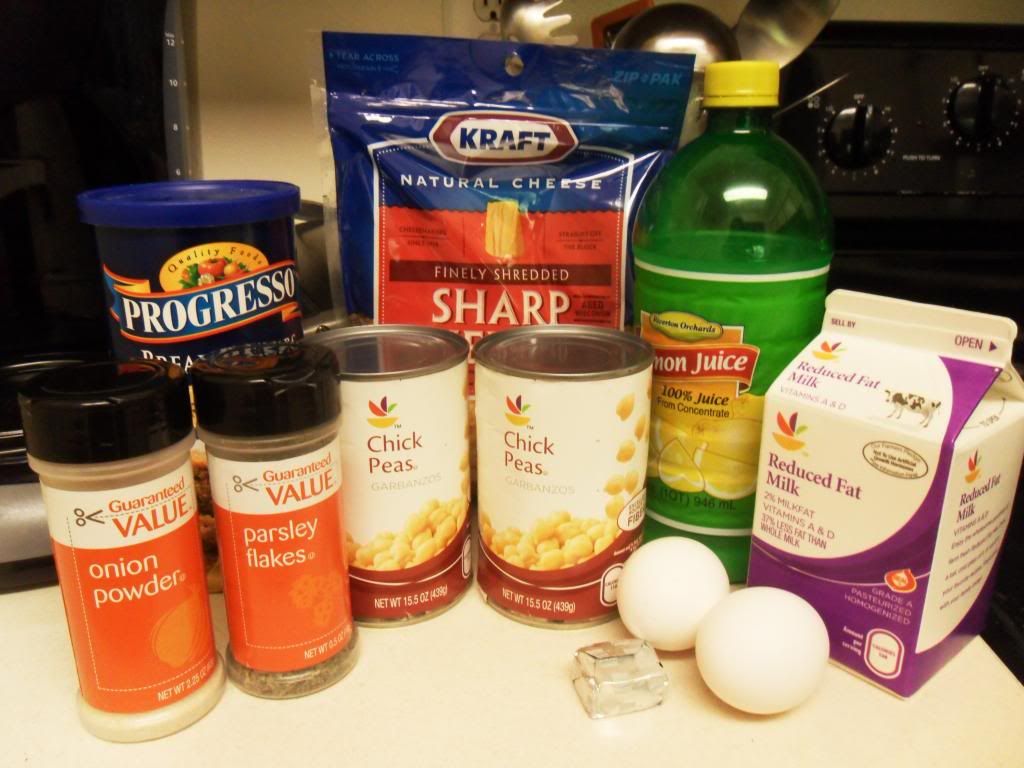 2 Cans of chickpeas, drained
Parsley flakes
Onion powder
1 vegetable stock cube, crumbled up
6 tbsp lemon juice
1 cup shredded cheddar cheese
1/2 cup 2% milk
2 eggs
8 tbsp bread crumbs
ground black pepper (not pictured)
What to do:
Preheat the oven to 375 degrees. Combine the chickpeas, onion powder, parsley flakes, vegetable stock cube, lemon juice, and cheddar cheese into a bowl and mix it all up.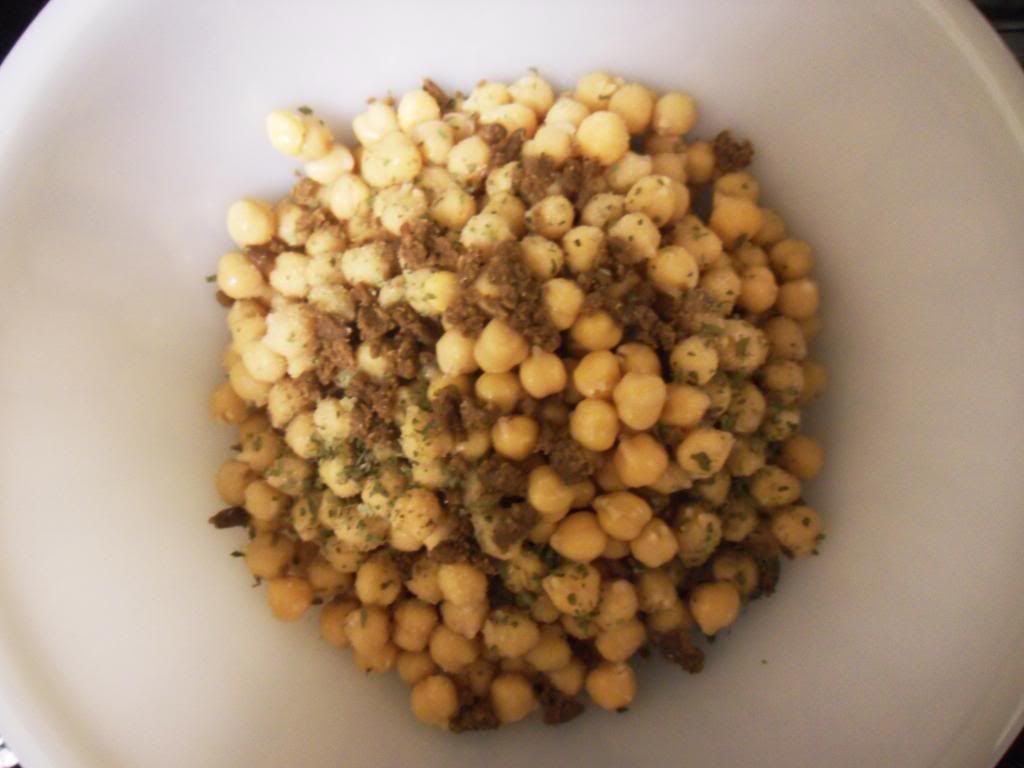 In a small bowl, beat the eggs, and then stir in the milk.
Pour the chickpea mix into a baking dish, and smooth it out evenly. Sprinkle the top with black pepper, and then pour the egg/milk mix evenly over the chickpeas. Top with the bread crumbs, also sprinkled evenly over the chickpeas, and bake for 35 minutes.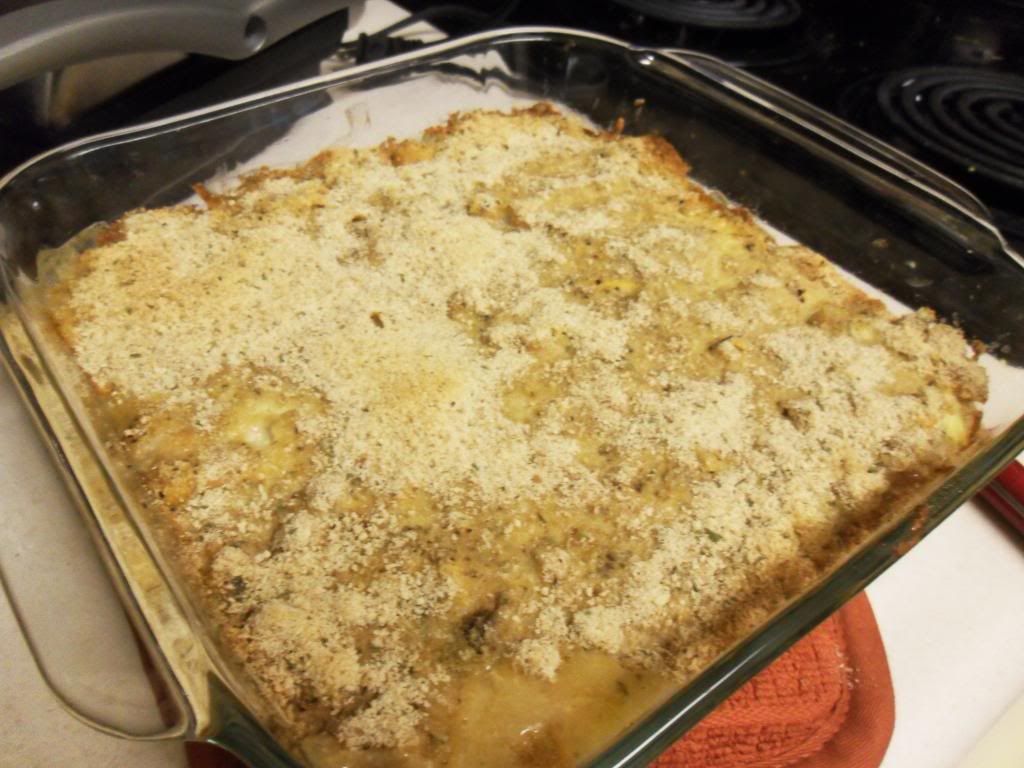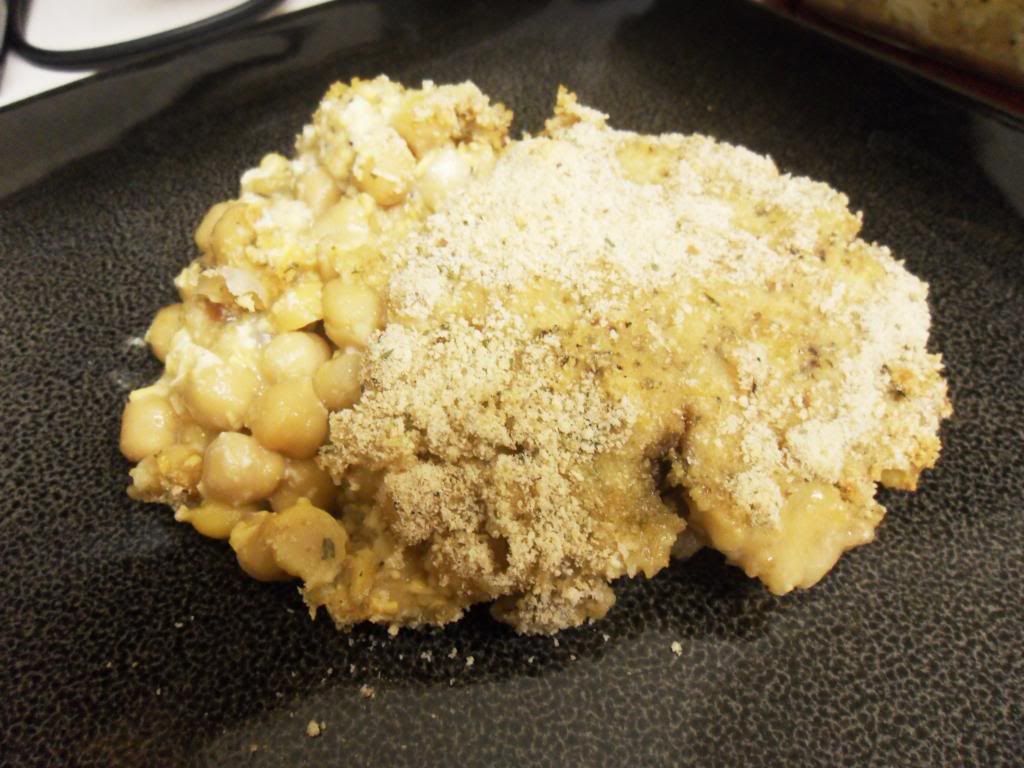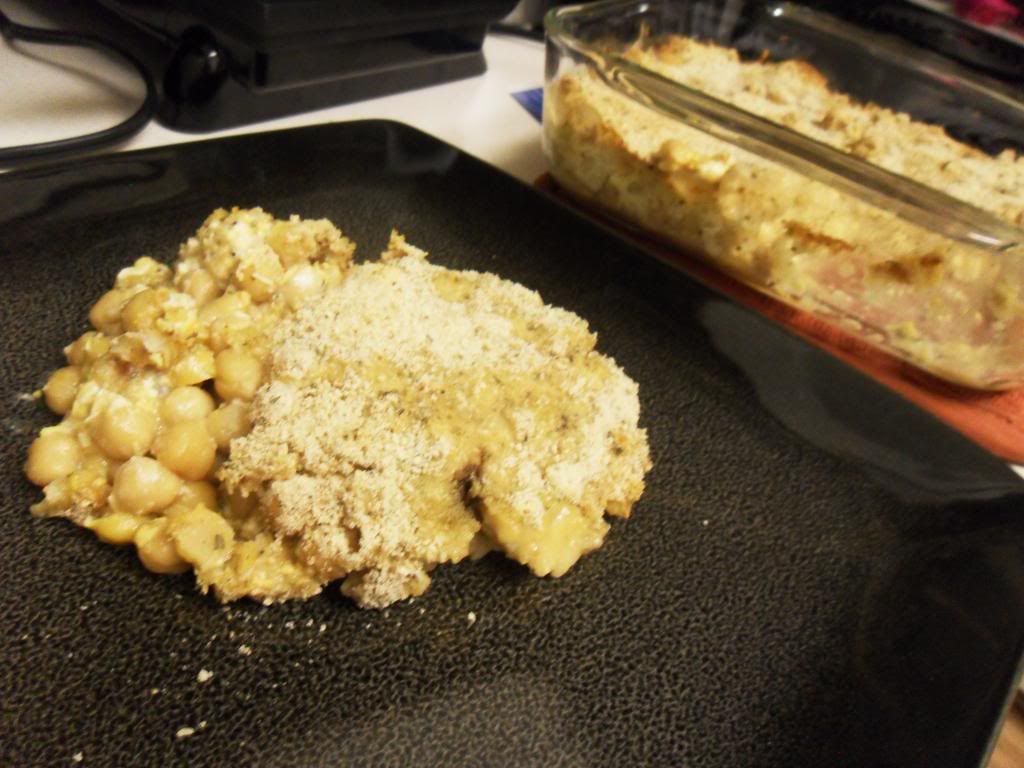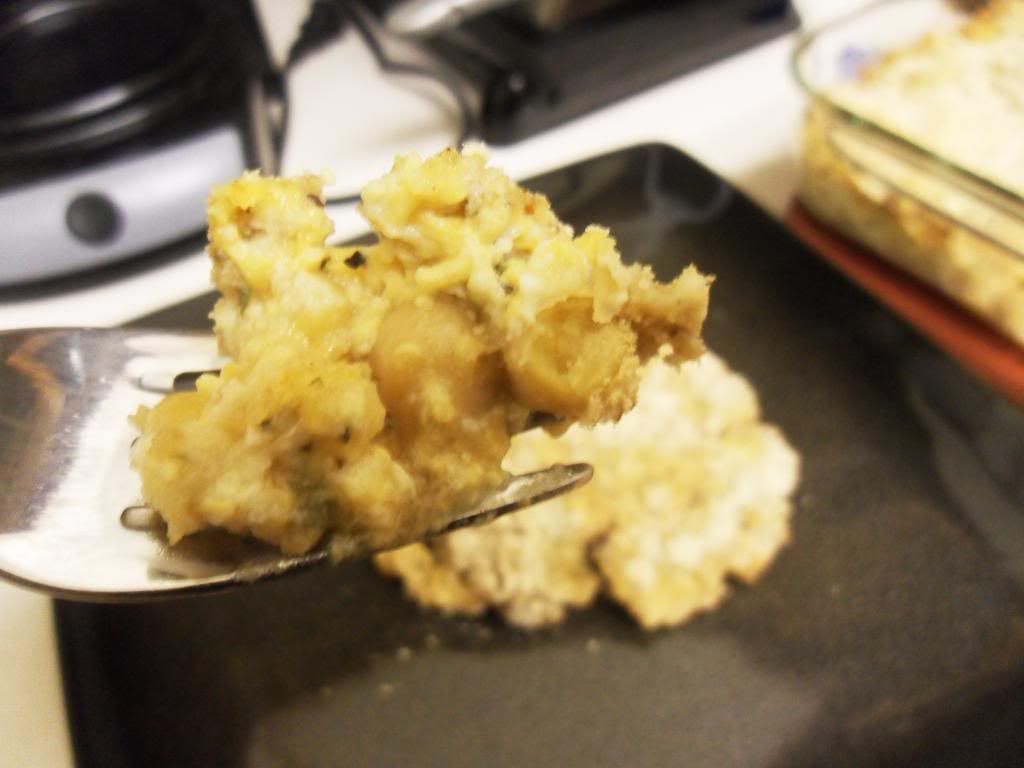 This casserole was so warm and filling. The chickpeas have their own unique flavor, which really gave it a nice bite. It seems like some of the ingredients would have a contradicting flavor: the egg and the lemon, the lemon and the cheddar, the chickpeas and the egg, but that just made them work together even better in the final product. The bread crumbs gave it a nice crust, and I loved that kick of lemon. The veggie stock cube was a brilliant idea! It has so much flavor, and all the spices you need, in one little cube. Overall this was one amazing dish, and I will definitely be making it again.
Recipe inspired by
Amuse Your Bouche
.
Will you be trying out this amazing casserole?
Bye from the Veggie Side!