Hello everyone and welcome to March's Awareness Wednesday! I feel like most of my posts lately were about foods containing gelatin. While many foods have gelatin in them, I thought it was time for a change. So today I have a food for you that is not vegetarian, and this time gelatin is not the culprit.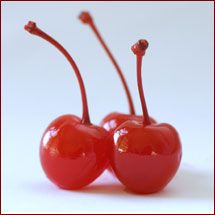 Source.
We all know about these little cherries, though I don't even know if you can still call them "cherries" since they taste nothing like real cherries. They are super sweet and artificial, and usually found on top of sundaes or drinks.
According to the FDA, "The term 'Maraschino Cherries' is regarded as the common or usual name of an article consisting of cherries which have been dyed red, impregnated with sugar and packed in a sugar syrup flavored with oil of bitter almonds or a similar flavor."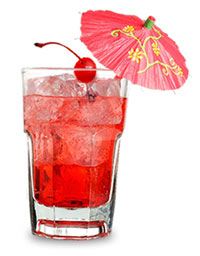 Source.
So what makes them not vegetarian? The ingredient in the red dye: Carmine color. Just to refresh your memories, carmine color is a red dye that comes from the scales of the cochineal insect. The scales are ground up and the deep red color is extracted.
Ground up bugs. Yum.
Alternatives to Maraschino cherries? How about some real cherries! Not only are they vegetarian, but all natural and healthy, as opposed to all the chemicals and sugar that gets added to the Maraschino verity.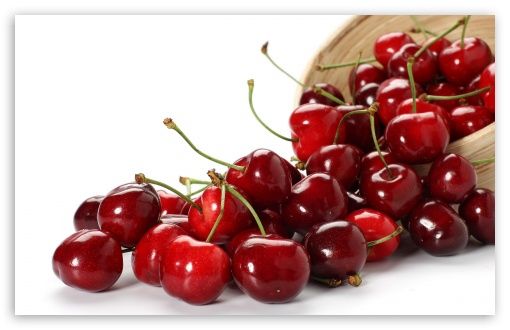 Source.
So next time you are making desert, opt for real cherries from your produce section, and make sure when going out for drinks you let the bartender know to not put any cherries in your drink!
Will you be swapping Maraschino cherries for real cherries for your next dessert or drink?
Bye from the Veggie Side!