Hey everyone! Today I have a simple recipe that my mom makes for me: vegetarian nachos. It doesn't take much cooking or skill, but it is so delicious and fun to eat!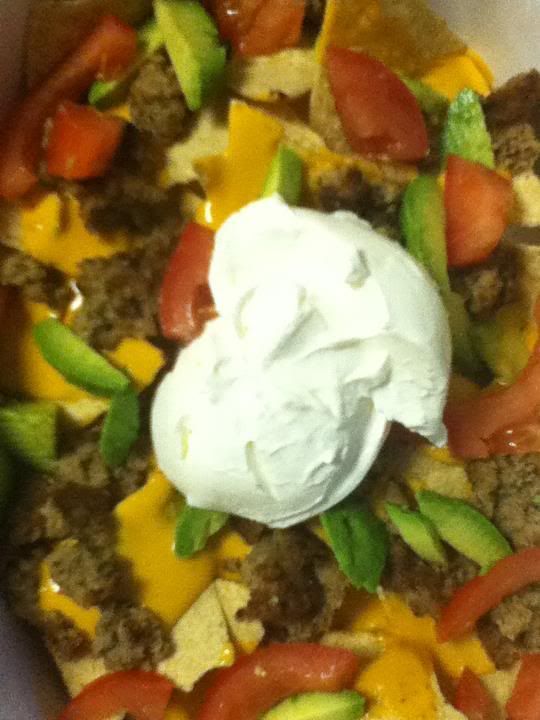 What you will need:
White corn tortilla chips
1 tomato
1 Avocado
Salsa con queso
Sour cream
What to do:
1. Pour the tortilla chips in a large microwave safe bowl and spread out evenly
2. Pour salsa on queso on top of all the chips, more if you like it really cheesy, less if not
3. Microwave until warm. Try 1 minute then add extra time to make it warmer
4. Cut up tomato and avocado in bite sided pieces and sprinkle on top
5. Cook Trader Joe's Meatless Meatballs according to package. Cut in pieces and sprinkle on top
6. Top with a dollop of sour cream
These nachos are super tasty and really fast and easy to make! Great for a quick meal or to bring to a party.
Will you be trying out these vegetarian nachos?
Bye from the Veggie Side!