Hello everyone! Today I have one of my favorite meat substitutes to show you! It's called Original Chik'n by
Boca
. Boca, like
Morning Star
, makes a variety of meat substitutes. As you guys know I used to love chicken back when I was a meat-eater, so having chicken substitutes is important to me as a vegetarian. Like all veggie meats, Boca offers food that has less fat and calories than the real thing, often with more protein too. And they say us veggies don't get enough protein. Ya right!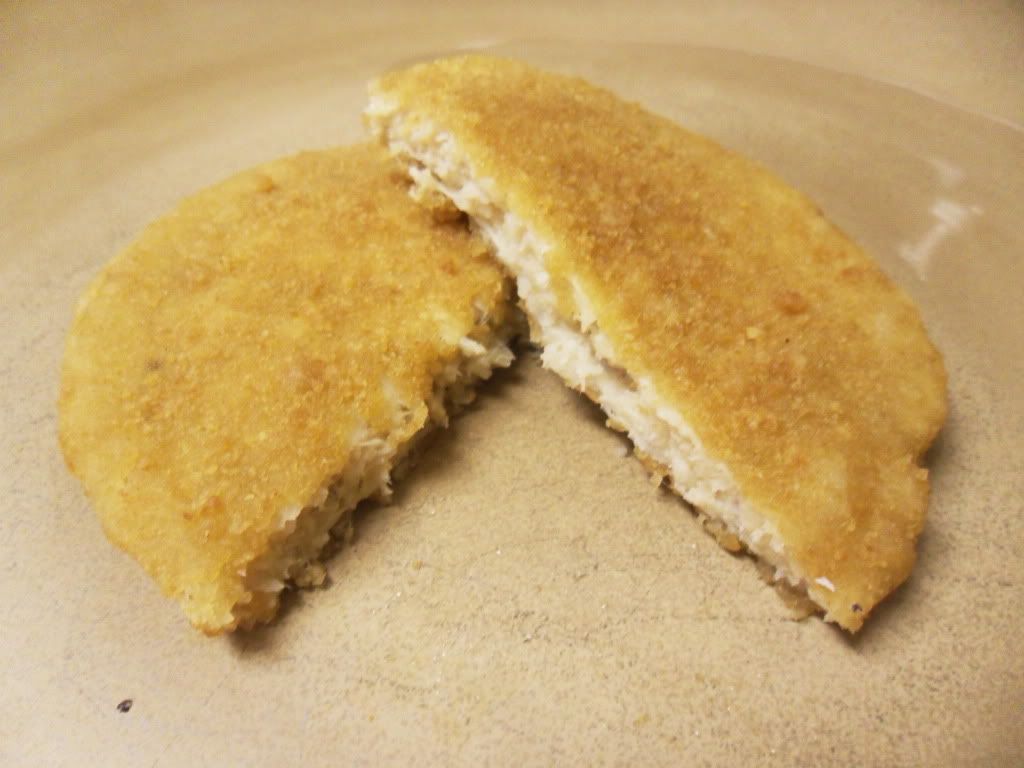 Boca Original Chik'n are frozen chicken substitute with a delicious breading. They have a lot of flavor and are really reminiscent of real chicken patties. What is great about them is that they are super versatile. They are great as a chicken patty sandwich, or in your favorite foods that call for chicken. They are really great on their own too. My favorite way to enjoy them is with just a drizzle of lemon juice on top. Mmm! My dad is a regular chicken consumer, and he loves these chik'n patties too!
Will you be trying these chik'n patties for your next meal? Have you had them before? What is your favorite way to eat them?
Bye from the Veggie Side!