Good morning! Today I have a great soup to share with you! One food I used to love as a kid was chicken noodle, but hey, what kid didn't? That was one food I needed to find a replacement for, and luckily I did very shortly after giving up meat. I have showed you guys some Amy's food already (check them out in the labels list on the right hand side of the blog). Amy's makes amazing vegetarian organic food. And while I love her frozen meals, she also makes a huge verity of soups! One of my favorites is her No Chicken Noodle. It has all the flavors of the classing get-well-soon soup, but completely organic and vegetarian. It is filled with veggies, noodles, and tofu all in a warm, comforting veggie broth. This is the kind of soup you can curl up with on a cold day.
Love those natural, vegan ingredients!
I like to enjoy my No Chicken Noodle with a handful of crackers for dunking! Mmm!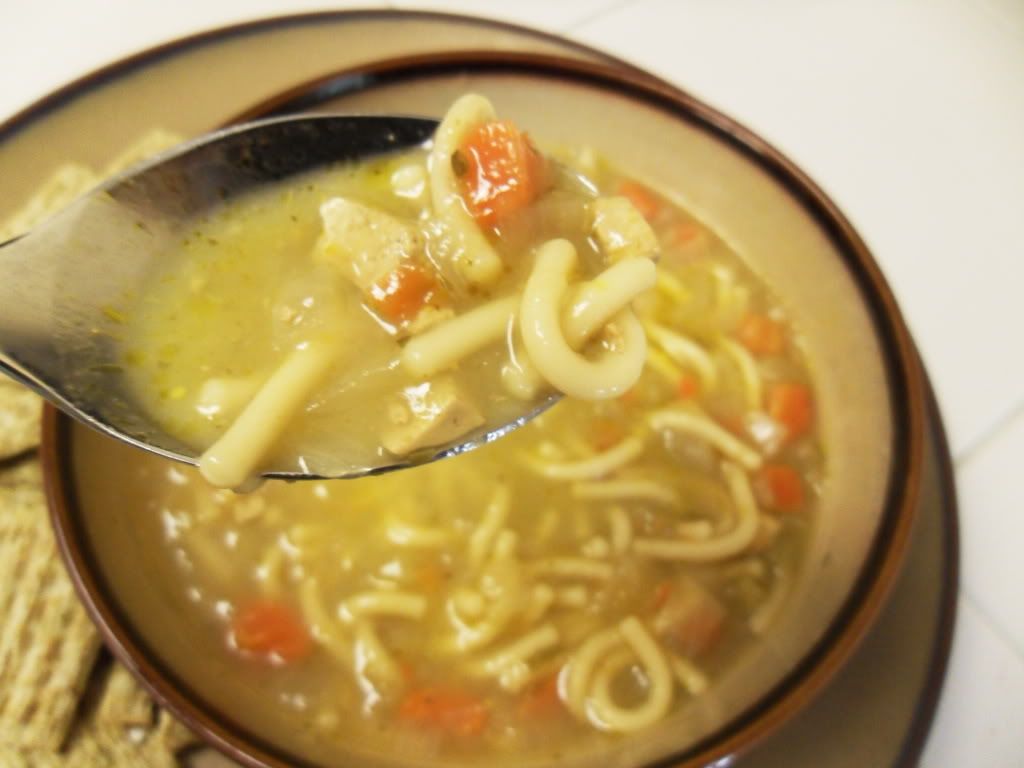 This soup is a great alternative to regular chicken noodle and not just for vegetarians. If your'e just looking for a tasty, organic soup, give this one a try!
Have you tried Amy's No Chicken Noodle Soup? Are you going to go get some?
Bye from the Veggie Side!