Hey everyone! I hope you are all having a good week. I have really been enjoying my new job so far. Hopefully It stays that way. I notoriously love jobs when I first get them, and eventually grow to hate them. I'm crossing my fingers I keep liking this one!
Today I have another installment of the veggie burger chronicles. This time, I'm focusing on a pretty popular burger chain, Red Robin. The first time I tried Red Robin was about 6 years ago. My dad and I were driving home after visiting the college I ended up attending. We were looking for something to eat and we saw a Red Robin. Neither of us had eaten there, let alone heard of it, but we decided to try it out. Keep in mind that I, of course, am a vegetarian, and my dad doesn't eat red meat. Neither of us knew Red Robin was a burger place, but we both ended up finding something we loved. My dad got a chicken salad, I got a veggie burger, we shared the towering onion rings, and I have been in love with red Robin ever since.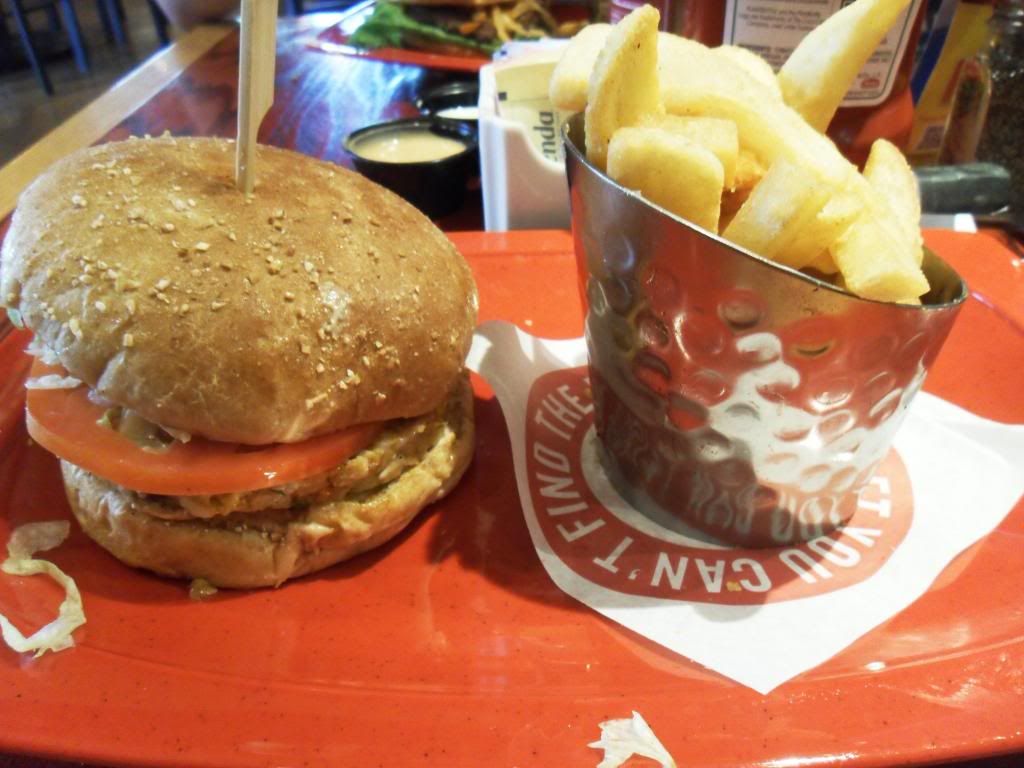 Now I find myself craving visits to Red Robin, and luckily Ben loves it too, so we get to go pretty frequently. In the 6 years I have been eating there, I have only ever ordered one thing: the veggie burger. Red Robin's veggie burger is a Garden Burger brand rice based patty. The burger is pretty good, but what I love is the sauce. The veggie burgers come with a tangy and spicy Dijon mayo spread which is so delicious and perfectly goes with the burger.
The veggie burgers come with pickles, perfectly cold tomatoes and crunchy lettuce, on a soft, whole grain bun which really completes the burger. And every burger on the menu comes with bottomless steak fries. You really can't beat endless fries!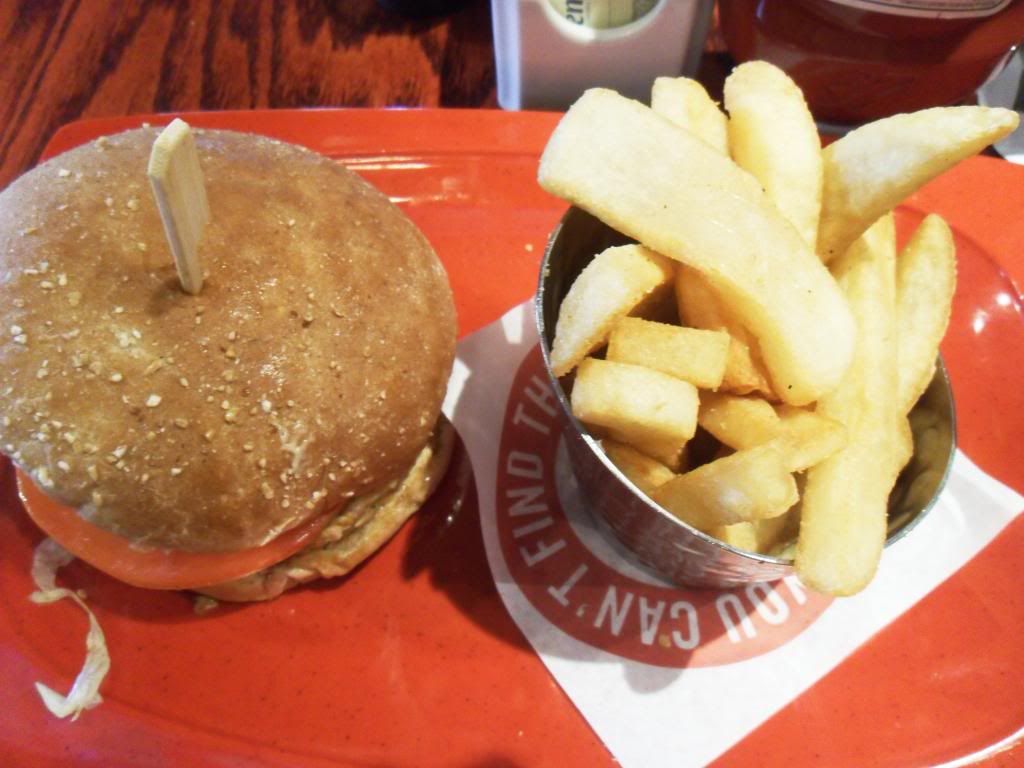 Luckily, there are lots of Red Robin locations, so its pretty easy to get one of these veggie burgers whenever you want. This is a great place to go with your meat eating friends and family. Everyone I know from my carnivore boyfriend, to my non-red meat eating dad love this place. Its great to have a place that has something for everyone and its all delicious*.
Have you tried the Red Robin veggie burger?
Bye from the Veggie Side!
*I am only relaying the information that other things on the menu are delicious, as I have only ever tried 2 items.