Hey everyone, I hope you are all having a great week. After talking over a month off of work to move and get settled in Virginia, I'm finally back. While it was nice taking so much time off, I was definitely getting bored. Plus, now that I'm living away from home, and buying my own food (oh ya, and paying that pesky rent) I need to make that green (and I don't mean lettuce)!
The weather is getting so hot, and all I have been craving is cold food. Eating a hot bowl of pasta just isn't appealing in this summer heat, but a nice cool pasta salad, and you have a winner! Plus, pasta salad is a great addition to those many BBQ's I'm sure you are either throwing or attending. I decided to give my pasta salad a Greek flare.
Adapted from
Mele Cotte
.
What you need:
1 box of whole wheat pasta
Tomatoes
Cucumbers
Feta cheese
Pitted Kalmata olives
Greek dressing
As you can see in the photo, my Greek dressing is in that tupperware under the tomatoes. I bought a bottle of Greek dressing from the store, and once I got it home, I saw that it had anchovies in it. *Sigh* That's what I get for not checking the ingredients. The dressing I bought is waiting to get returned to the store, and I was left without dressing. Luckily the pasta salad
recipe
also had a Greek dressing recipe. I threw together what I had in the house and whipped up some dressing.
Adapted from
Mele Cotte
.
What you need:
1 tsp spicy brown mustard
1/4 cup apple cider vinegar
1/2 cup olive oil
1/2 tsp dried oregano
1/2 tsp sea salt
1/2 tsp ground black pepper
1/4 tsp dried basil
All you have to do is mix it all together and you have dressing! I couldn't get over how much I loved this dressing. Its a great universal vinaigrette. I have tried to make vinaigrettes before, but they never turned out right. I think it was the mustard that really gave it the perfect flavor. I will definitely be using the dressing for everything!
What do to:
Start by cooking the pasta according to the instructions on the box.
Once the pasta is all done, put it in the refrigerator for 2-3 hours to chill.
While the pasta is chilling, chop up the veggies and feta cheese.
Then just mix the veggies, cheese, and dressing into the pasta and you're all done!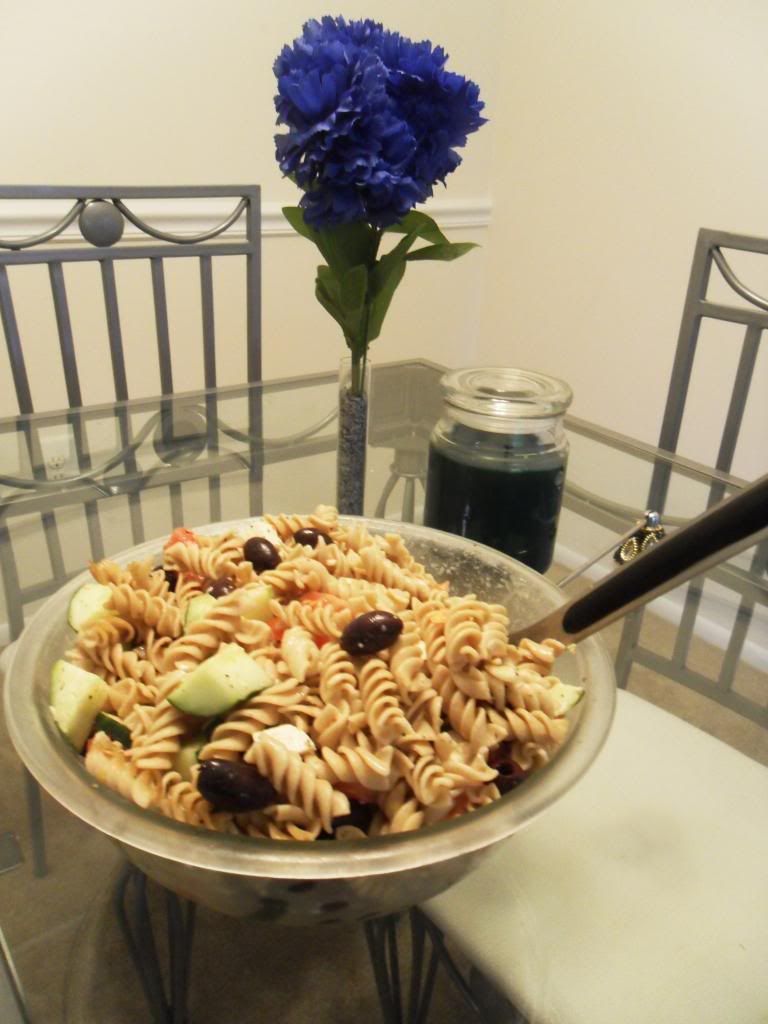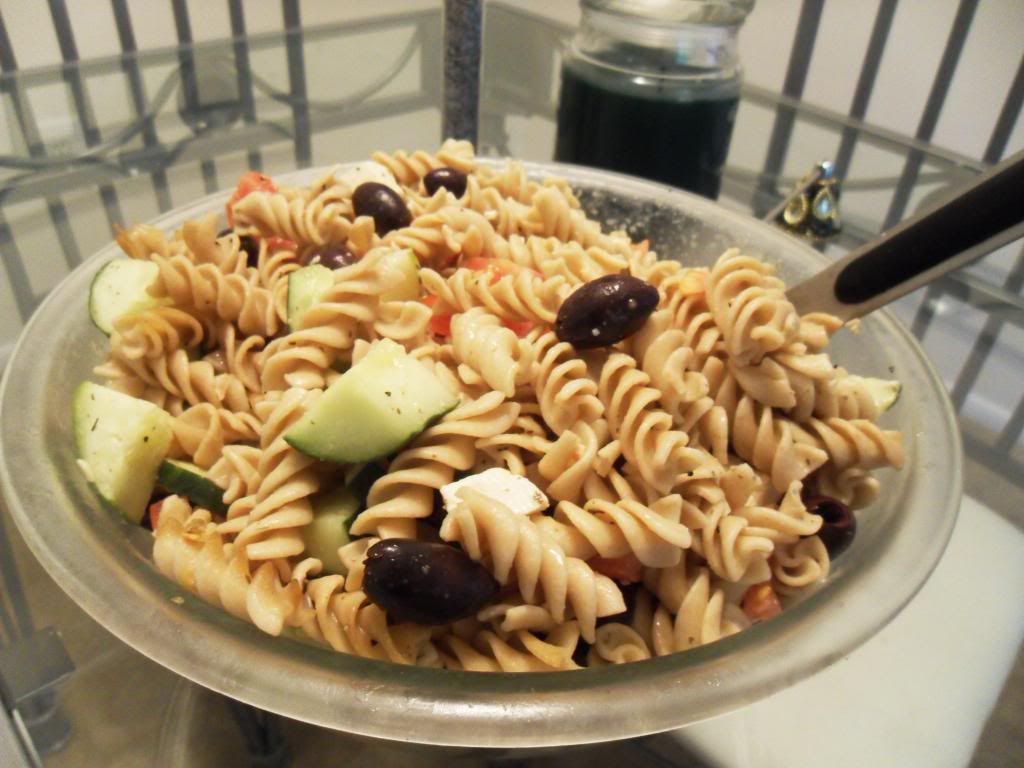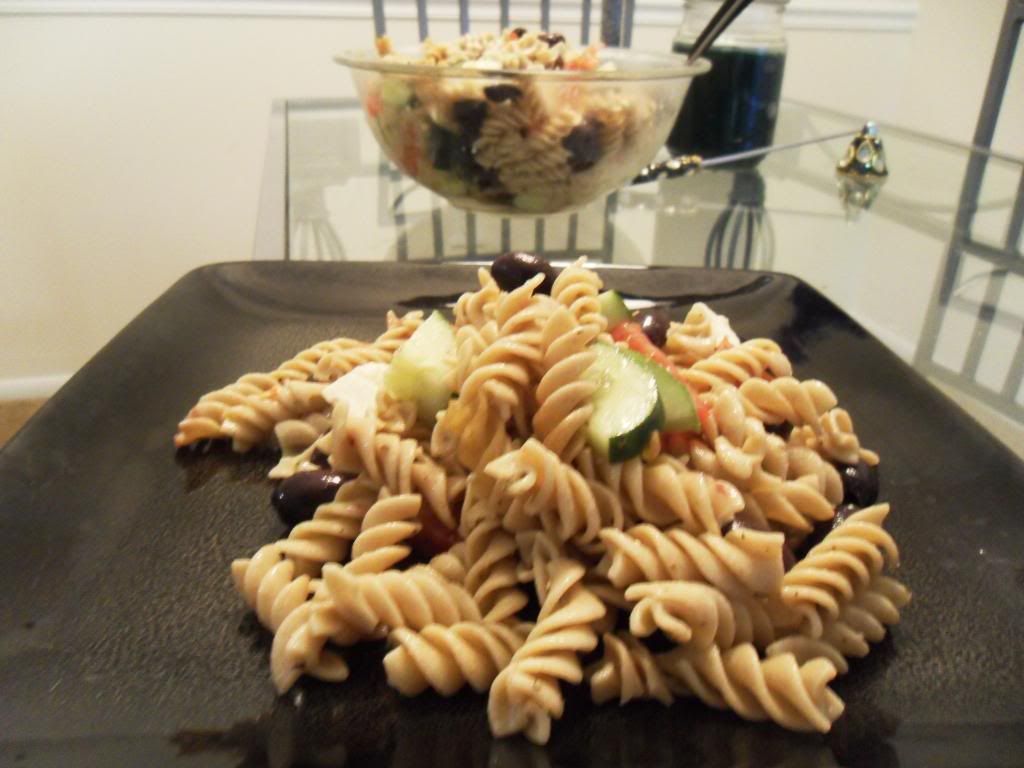 This pasta salad was great and easy to make. The olives and feta gave it that authentic Greek flavor, while the cucumber and tomatoes made this a fresh summer salad. The homemade Greek dressing on the pasta was perfection.
I made a huge bowl of this and I'm still enjoying it. I hope I get invited to a BBQ just so I can make this again!
Are you going to try this Greek pasta salad?
Bye from the Veggie Side!