Hey everyone, I hope you all had a nice week and are enjoying your weekend. I just finished my first week of work. I can't say its fun, but its going really well and I'm enjoying it so far. Being back at work also means packing lunches. I have been scoping my Pinterest pins for perfect lunches for work. I came across
Amuse Your Bouche's creamy chickpea salad sandwiches
.
What you need:
2 Cans of chickpeas (I only had one in the photo, sowwy!)
1 Cucumber
6 tsp Mayonnaise
Pepper
Garlic powder
Basil
Fresh spinach leaves
Slices of bread
What do to:
Drain the liquid out of the cans of chickpeas and dump them in a big bowl. Chop up the cucumber in small pieces and add them to the chickpeas. Mix in the mayo, pepper, garlic, and basil until everything is evenly coated.
That's it! Just scoop a big spoonful on some bread and add a few spinach leaves.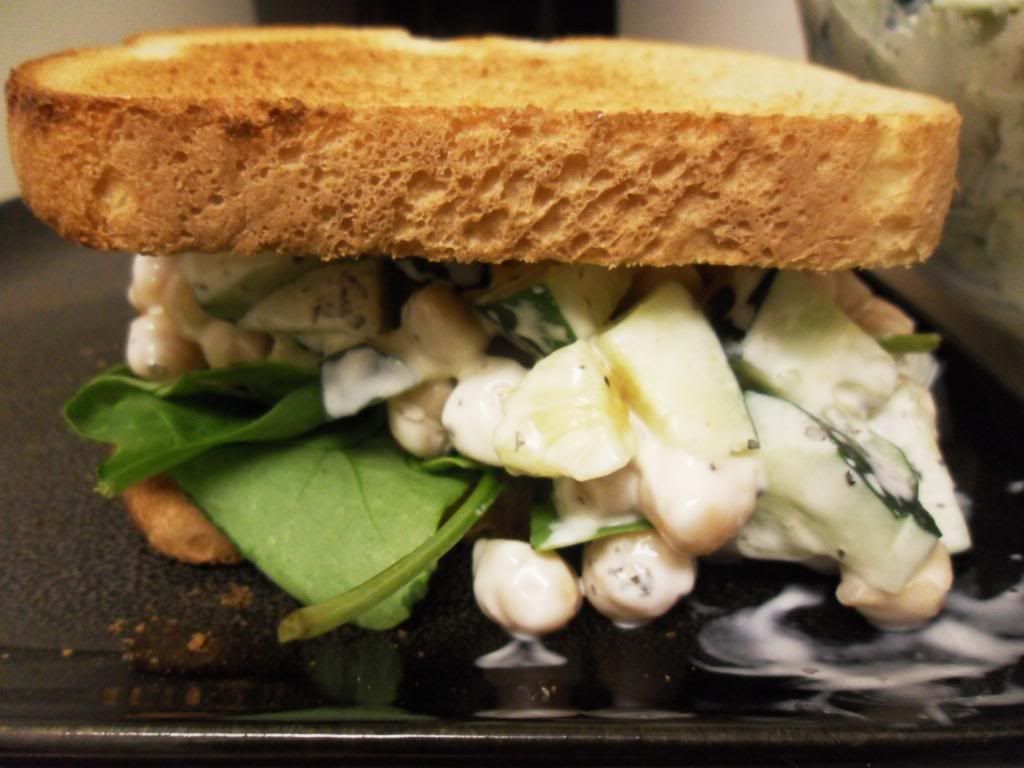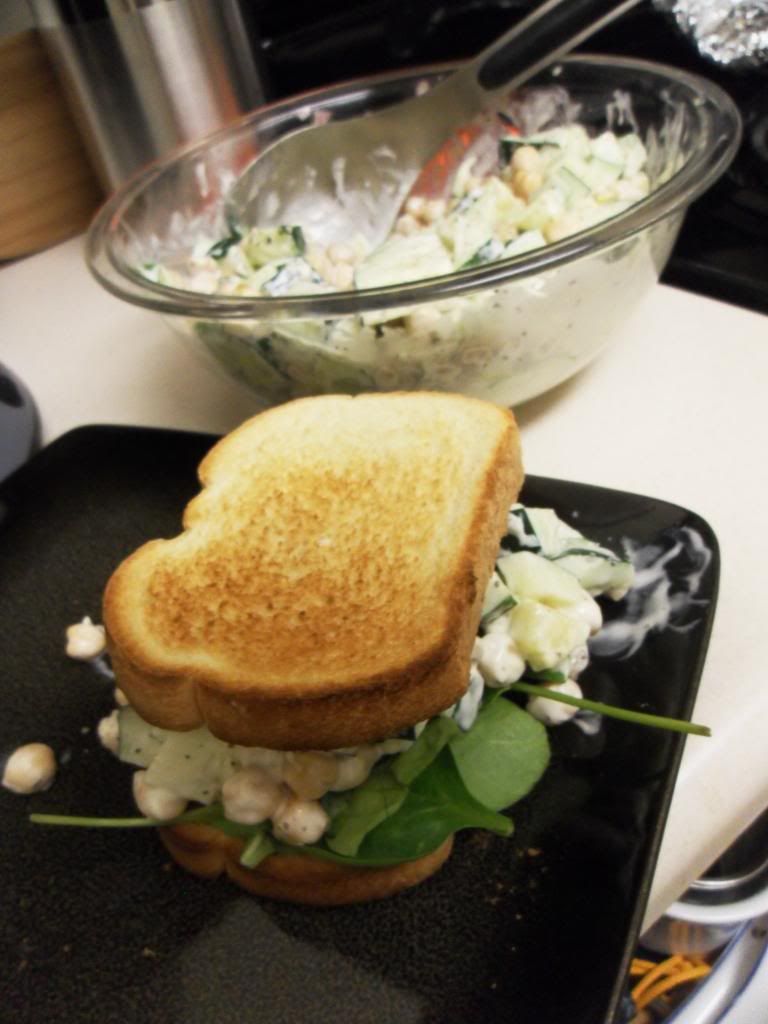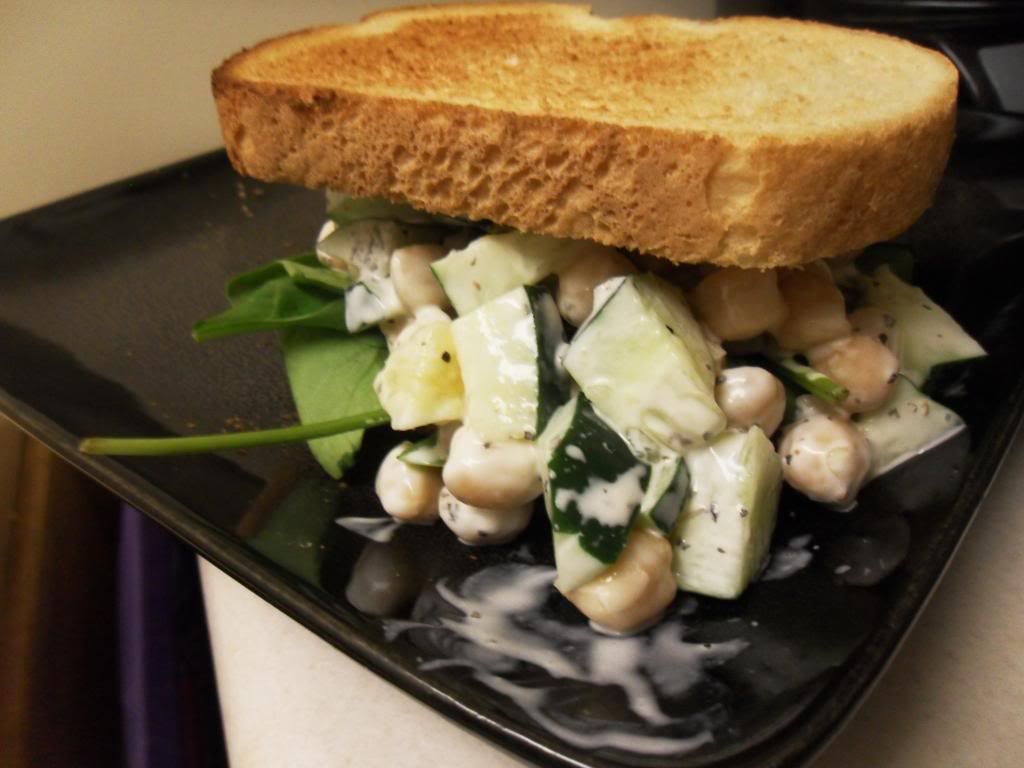 I was a little skeptical of trying this at first because I really am not a fan of mayo, but adding in the spices made it a creamy and delicious dressing! I thought that little bit of mayo wouldn't be enough, but it was actually the perfect amount. Every chickpea and cucumber was perfectly coated, and the mayo flavor wasn't super strong. The only downside is this sandwich was incredibly messy. After about 2 bites, almost all of the chickpeas had fallen out the other side. I ended up taking a handful of the spinach leaves and a few scoops of the salad and mixing them together in a bowl and eating with a fork and some bread on the side. I am so happy I tried this. I can't wait to make it again!
Do you want to try making this chickpea salad sandwich?
Bye from the Veggie Side!
Adapted from
Amuse Your Bouche
.