Hello everyone! This marks a special post for a few reasons. First, this is my first post that I am writing from my new apartment in Virginia! Moving away from home was one of the hardest things that I have ever done, but each day that I get settled in my new place, the easier it gets.
This is also the first post that I am going to show you food I made in my brand new kitchen, on my brand new plates, with my brand new panini press. My dad's girlfriend gave Ben and I a panini press for a housewarming gift, but since Ben was going to use it to cook his meaty foods, the panini press was basically just a gift for me. Ahh, the perks of living with your boyfriend!
I had never used a panini press before, but I was too excited to open it up and start using it that I decided to forgo the instructions and just wing it. We had just had vegetarian tacos for dinner, so I decide to put the leftovers together and make my first Southwestern panini.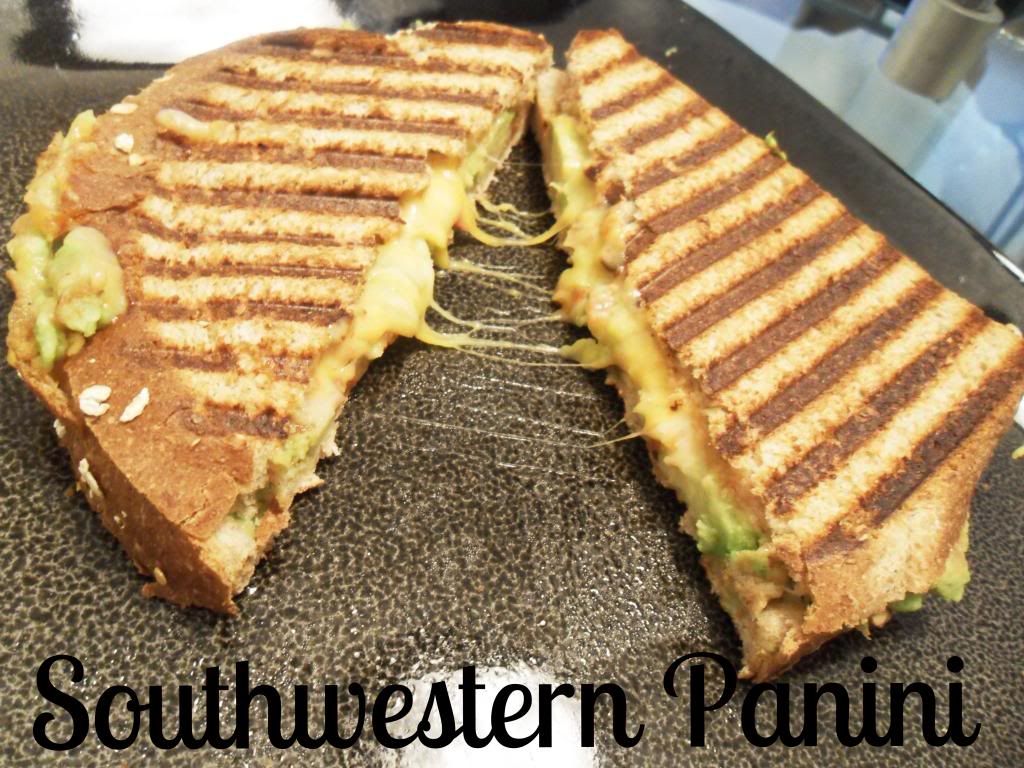 What you need: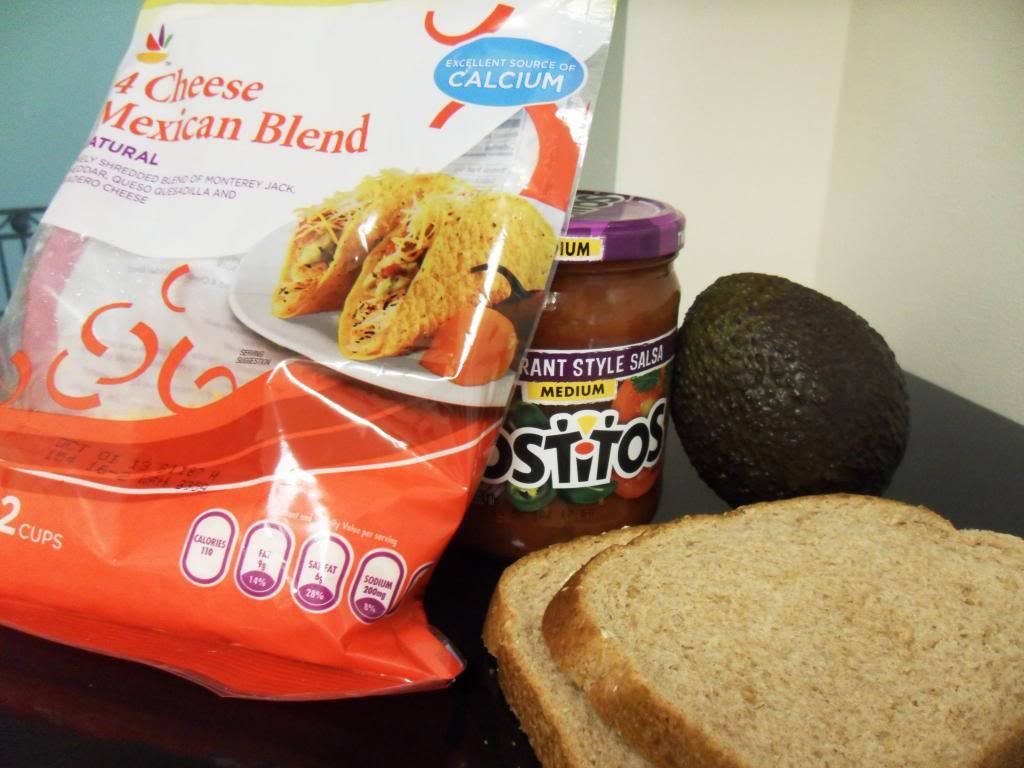 2 Slices of bread
Salsa
Avocado
Mexican blend cheese
What to do: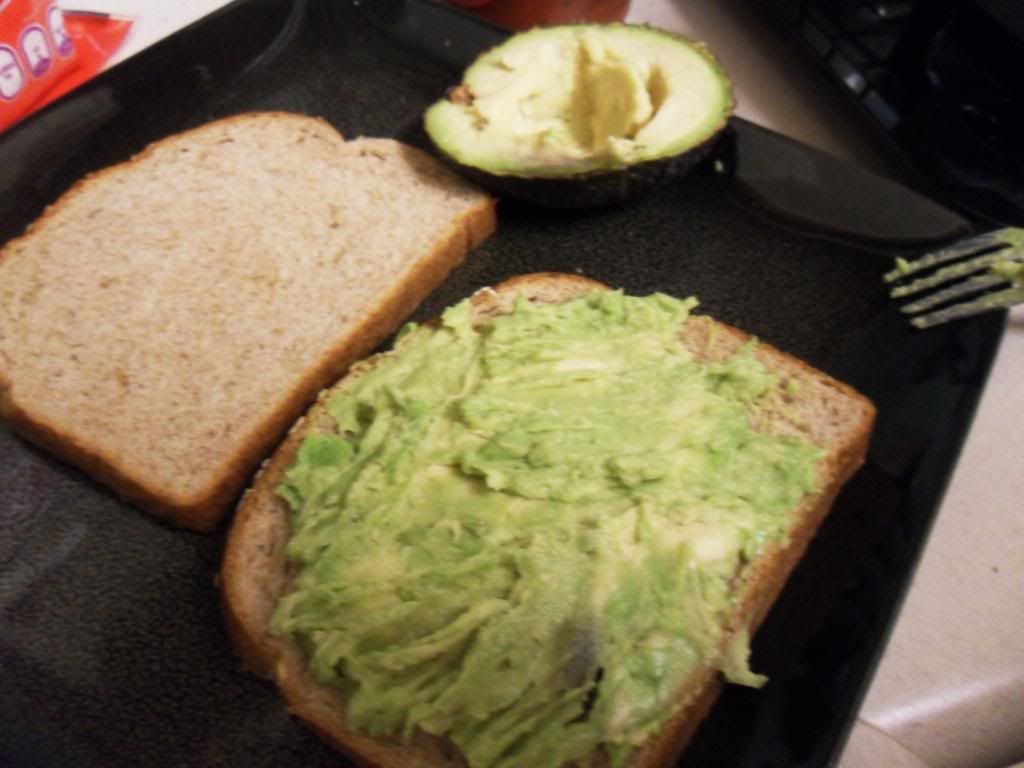 Start by cutting your avocado in half and opening it to remove the pit. Scoop out half or the meat and press it to one slice of bread.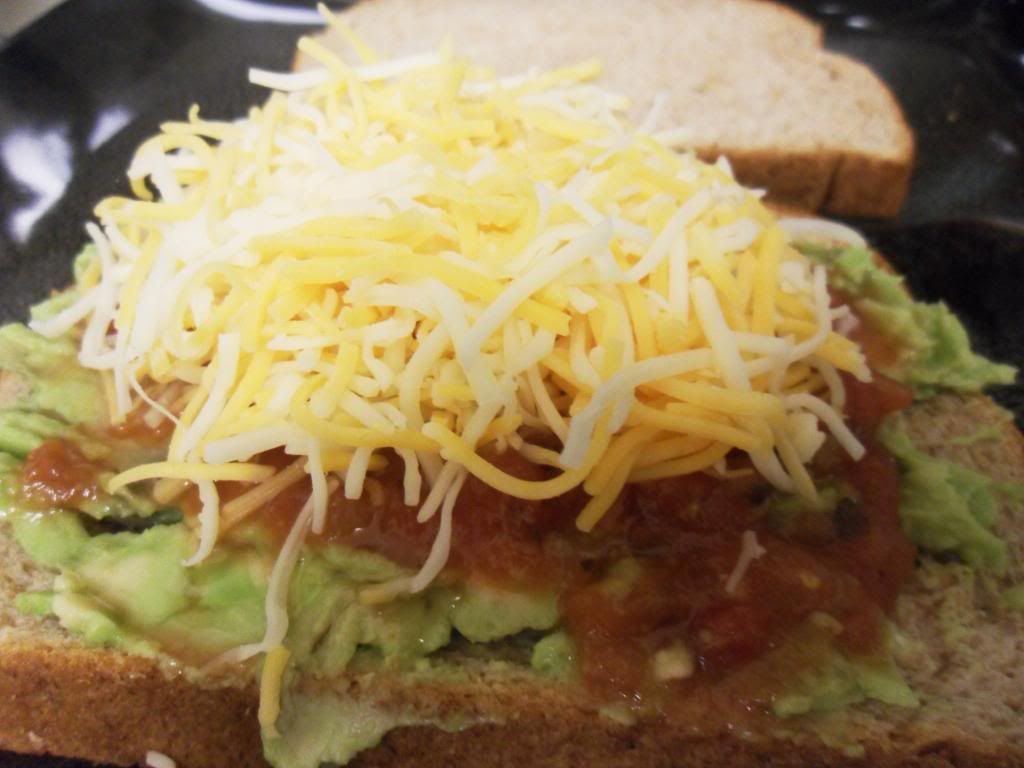 Layer on a few spoonfuls of salsa and top with lots of cheese. Add the other slice of bread on top and its time to press!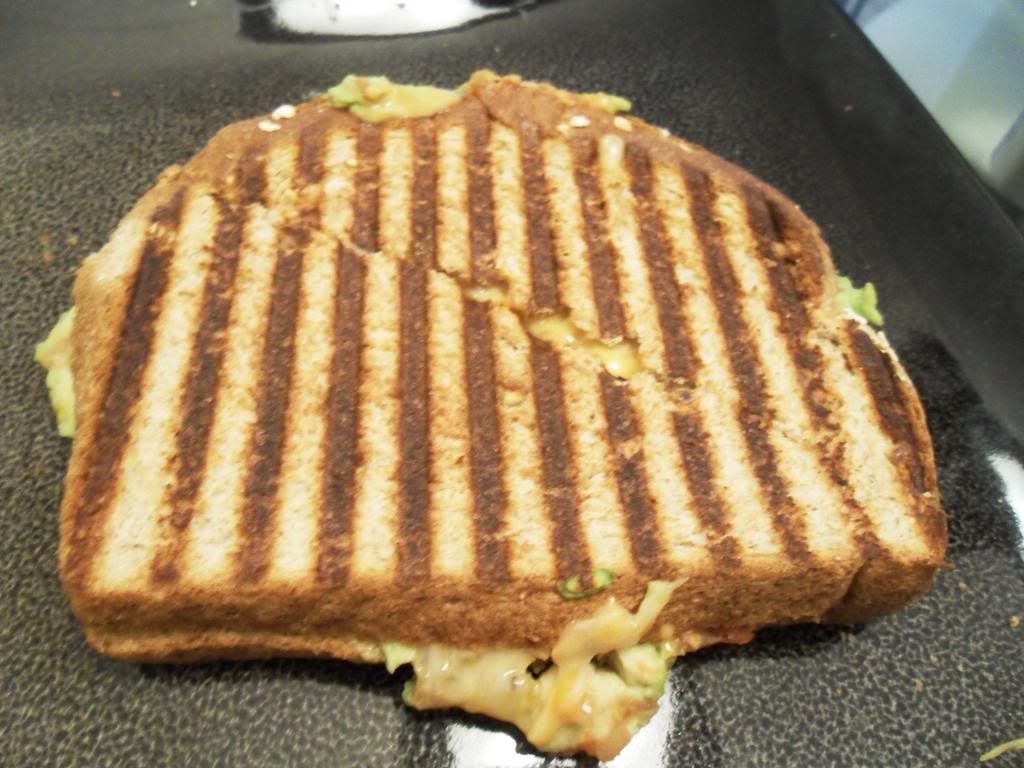 I was really proud of my first panini! The bread was perfectly cooked with the perfect amount of crunch that matched with the creaminess of the avocado. The salsa and the Mexican cheese gave it that Southwestern flavor.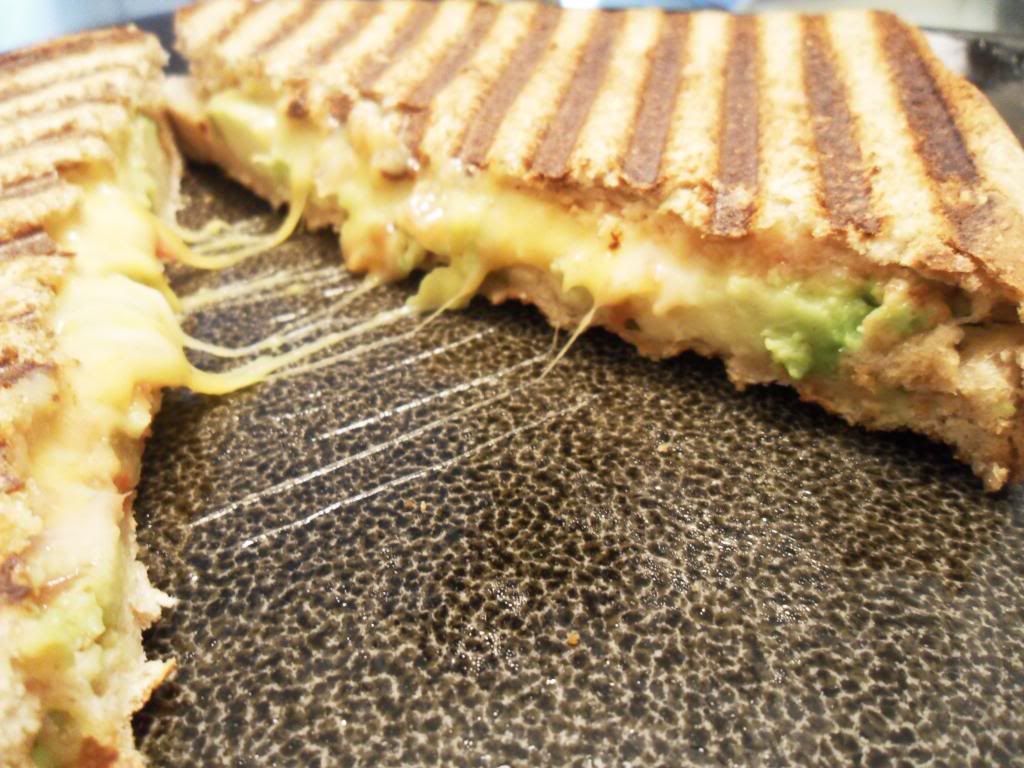 I loved how beautifully melted the cheese was. This tasted just like it was made in a little sandwich shop!
I decided to take the other half of the avocado and add it to a little salad on the side.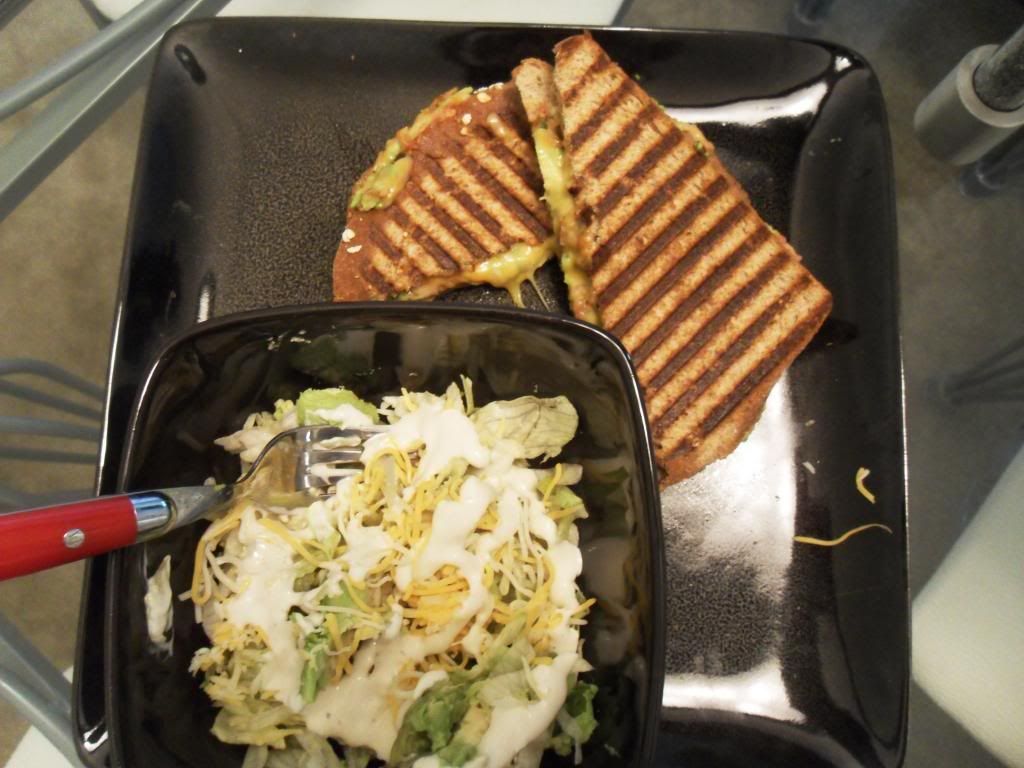 I really loved making my first panini. It was so much fun finding ingredients to add and it looked so cute. I am so excited to try even more combinations!
Do you like making your own paninis? What kind should I try next?
Bye from the Veggie Side!