Hello everyone! Today I wanted to show you guys my favorite quick breakfasts. I normally don't eat "traditional" breakfast foods, especially when I go out to a restaurant, since I either can't eat, or don't like most of the foods. I don't eat meat, so that knocks out sausage and bacon, eggs creep me out, so no omelettes, most
yogurts
have gelatin in them, and I don't like overly sweet foods like pancakes and waffles. However, when I am in the comfort of my own kitchen, I have the ability to experiment more with breakfasts, and I finally found one that I love!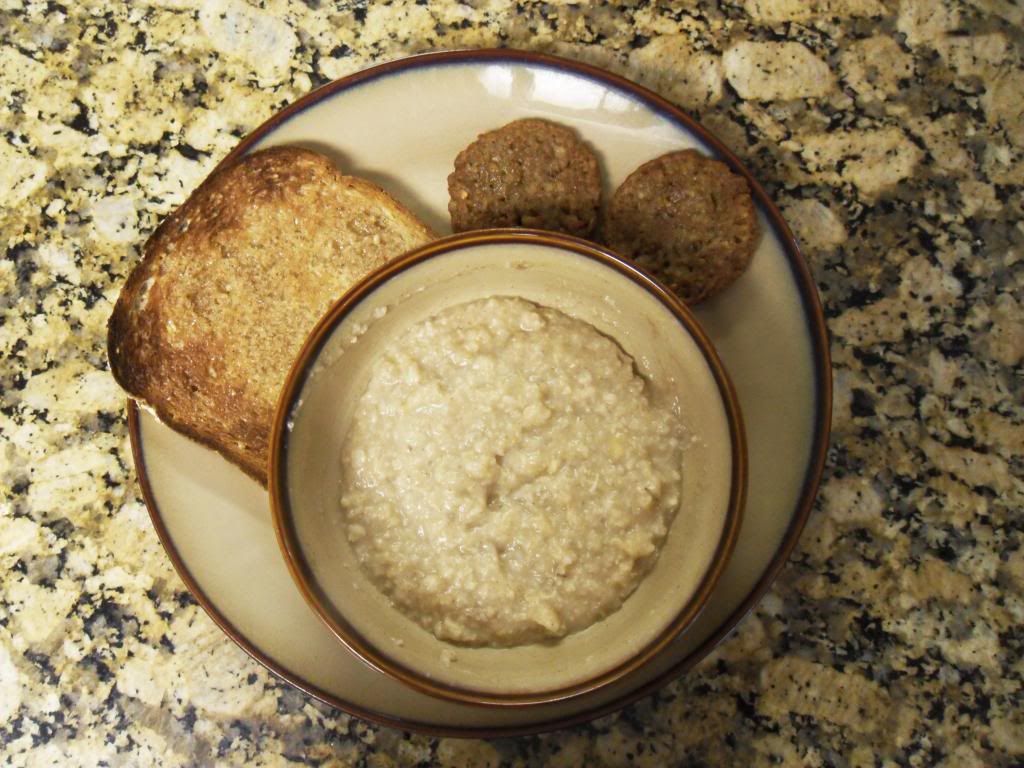 I have recently rediscovered my love for oatmeal. I used to love it as a kid, but for some reason I stopped eating it. My friend at work is gluten free, and she got me hooked back on to the warm oat cereal. In order t make this breakfast more "traditional", I added
Morning Star Hot Spicy Sausage Patties
. I love how spicy and savory they are to cut the sweetness from the oatmeal.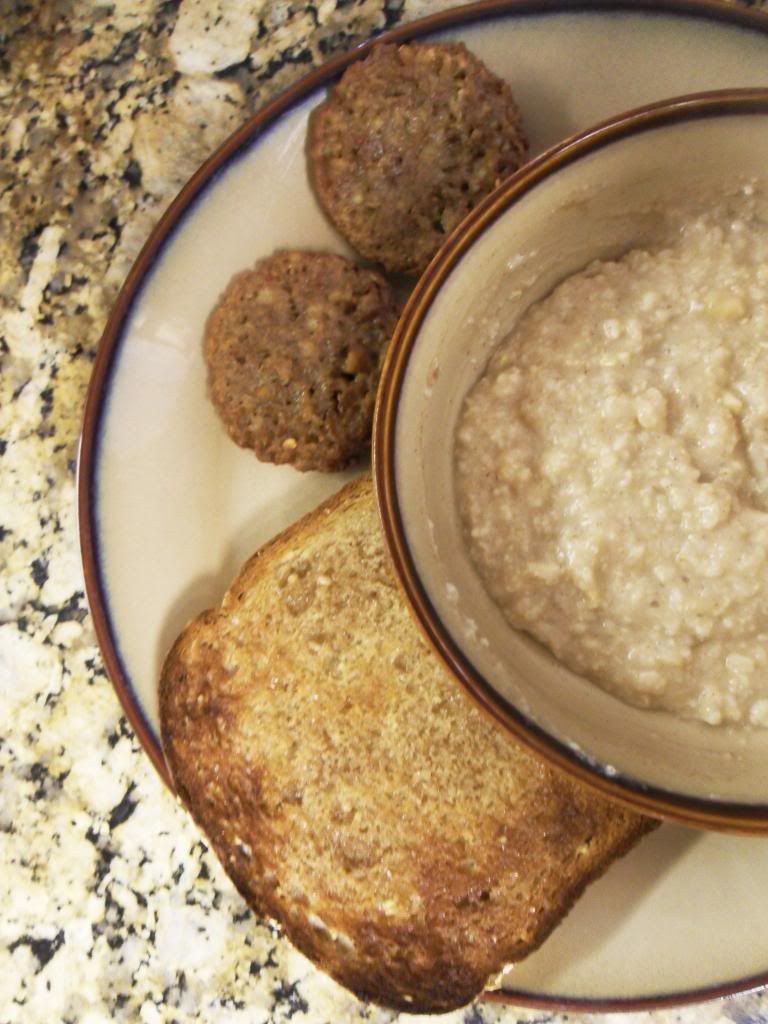 Finally I finish off this spread with some cinnamon toast. It's a really simply concoction that I found floating around on Pinterest.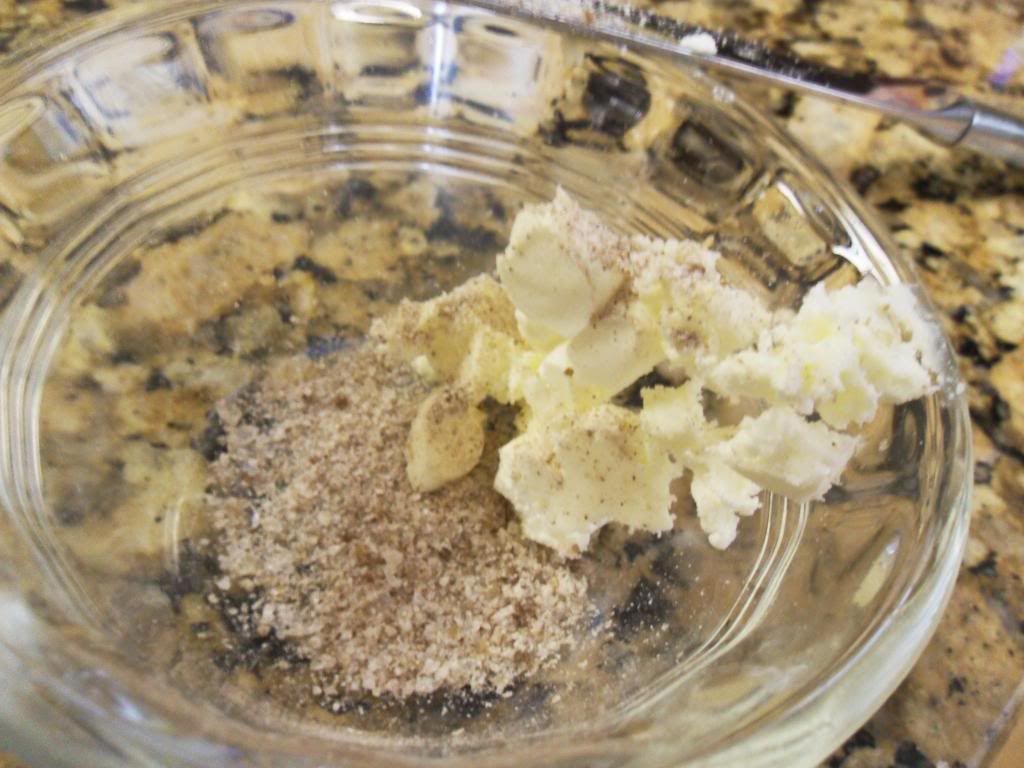 All you need is some butter, cinnamon, sugar, and a slice of bread. I used oatmeal bread for this, but any kind would work.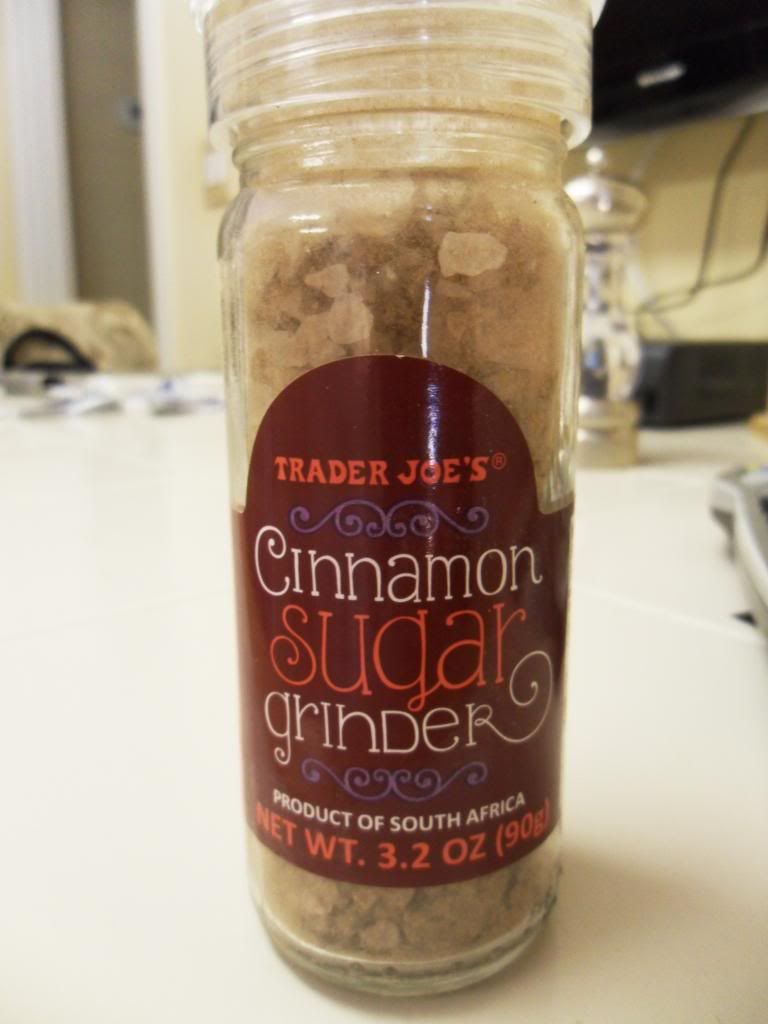 Instead of cinnamon and sugar, I used my Trader Joe's Cinnamon Sugar Grinder. It has cinnamon and large chunks of sugar in a grinder just like a pepper grinder. It is really cool, and easy to add a bit of cinnamon and sugar to anything you want.
Just mix the butter, cinnamon, and sugar together in a small bowl, spread it on the bread, and broil it until golden brown.
That's it, super easy and really tasty! And what I love about this is that I can add as much or as little sugar as I want, so its not overly sweet.
What is your favorite breakfast? Are you going to try this easy cinnamon sugar toast?
Bye from the Veggie Side!