Hey everyone! I wanted to show you what I had for lunch today. Yes, it's another Amy's meal.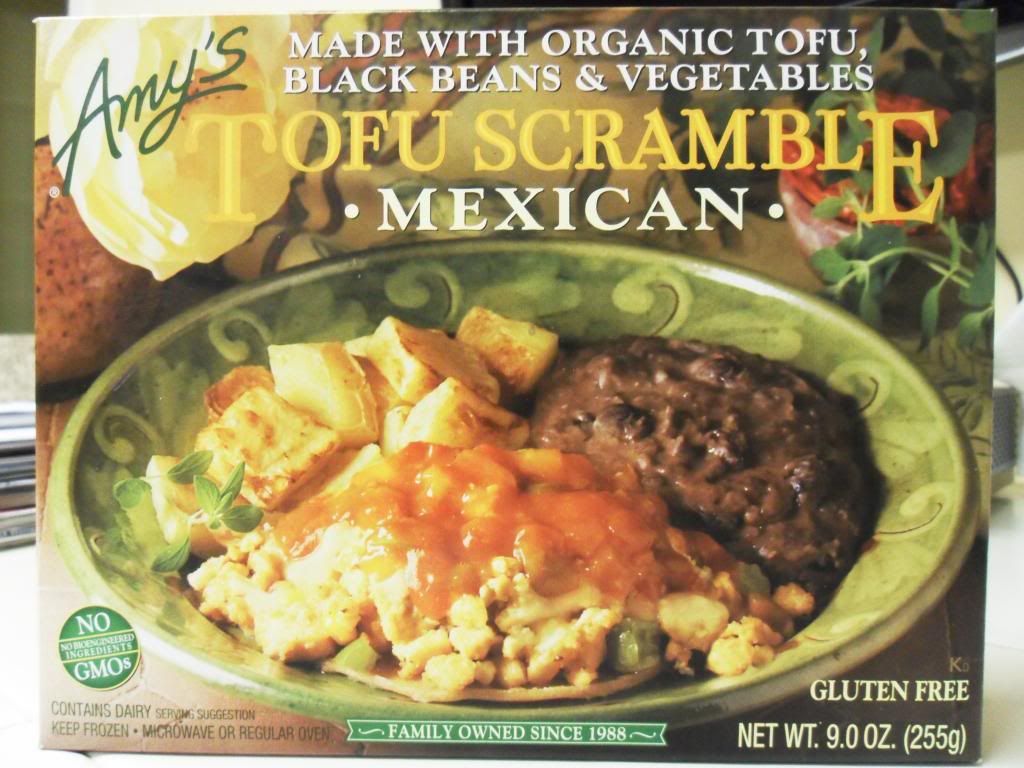 I have mentioned before that eggs totally freak me out, and I try to avoid them as bast as I can. I always loved scrambled eggs, and its a food a miss, not because I am a vegetarian, but just because the idea of eggs creep me out. I was so happy when I found Amy's Tofu Scramble! Finally I get to have scrambled eggs again! Amy's makes a few different tofu scrambles, and today I have the Mexican variety to show you.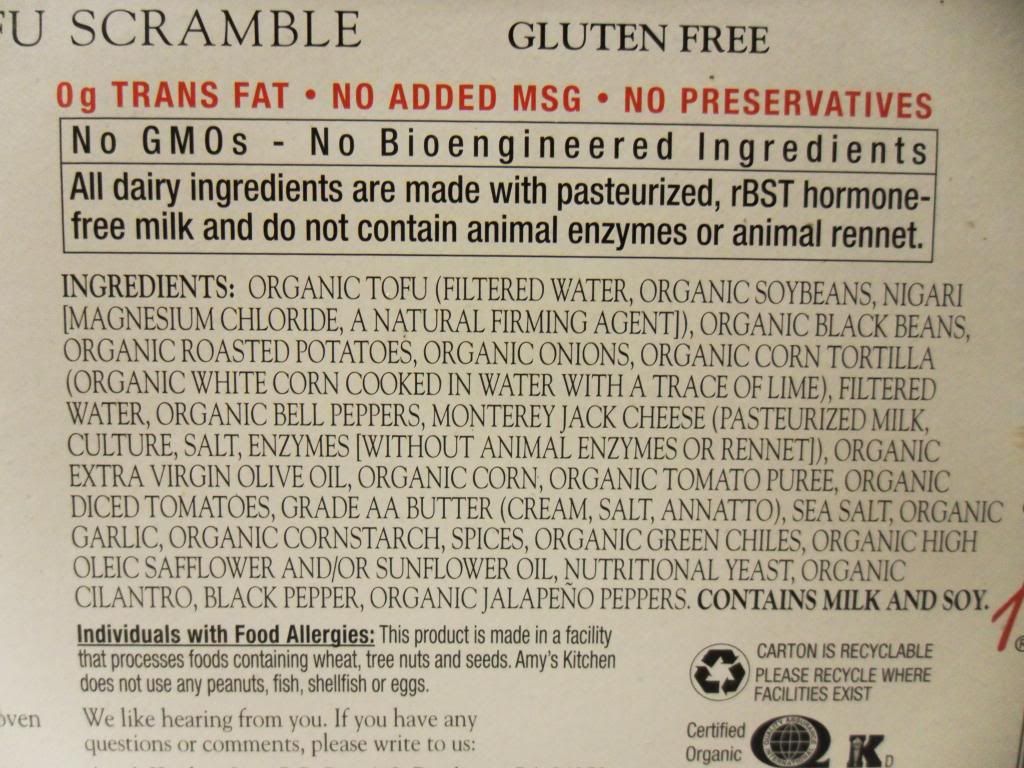 This scramble comes with tofu on a gluten free tortilla covered with salsa, and re-fried beans and potatoes on the side. The tofu scramble doesn't taste exactly like its eggy counter part, but it is still really tasty! I like how there is salsa on top, but unfortunately it not spicy, so I add some hot sauce to the mix. The re-fried beans are really flavorful, and the potatoes complete this breakfast.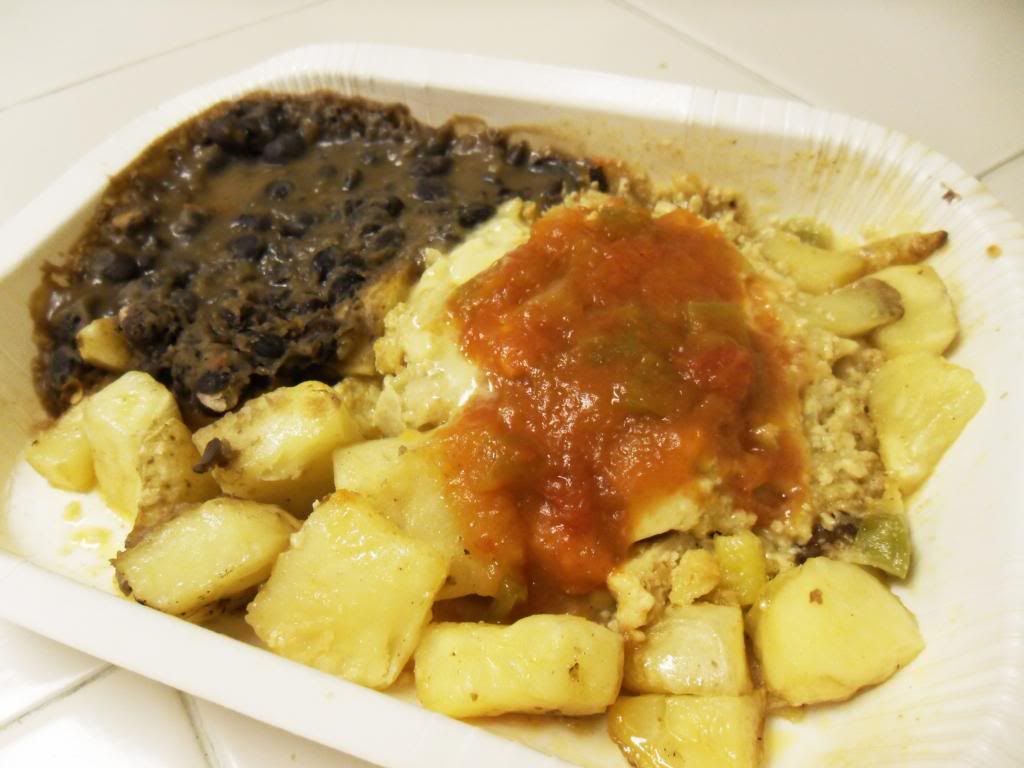 It is always a great feeling being able to eat a "normal" breakfast, but still maintaining my beliefs and commitment to avoiding eggs. I love getting lots of protein in this meal too, and of course lots of flavor!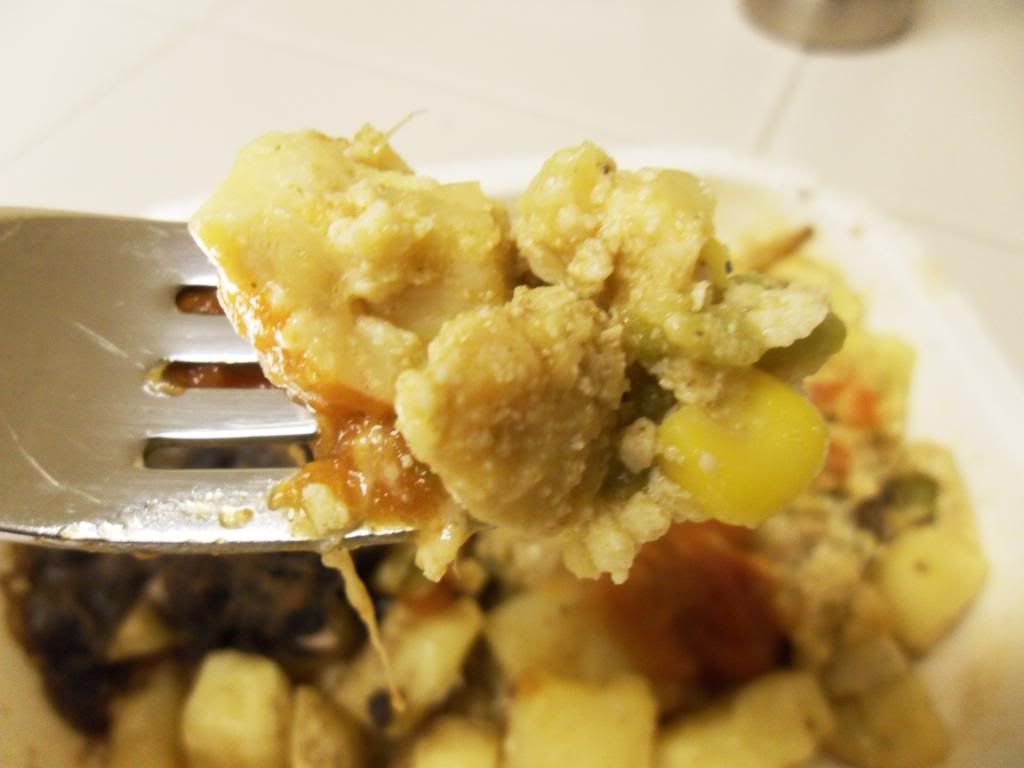 I love this Mexican Tofu Scramble! I hope you guys try it, because I know you'll like it too!
Have you tried Amy's Mexican Tofu Scramble? Do you like Mexican food for breakfast?
Bye from the Veggie Side!