Hey guys, I have another couscous post for ya! I love couscous for a number of reasons. First of all it is super fast and easy to cook, it is also healthier for you than pasta. Another reason I love it is that it is vegan! I love adding different spices and veggies to it to keep me on track with making good vegan choices. And last but not least, its delicious!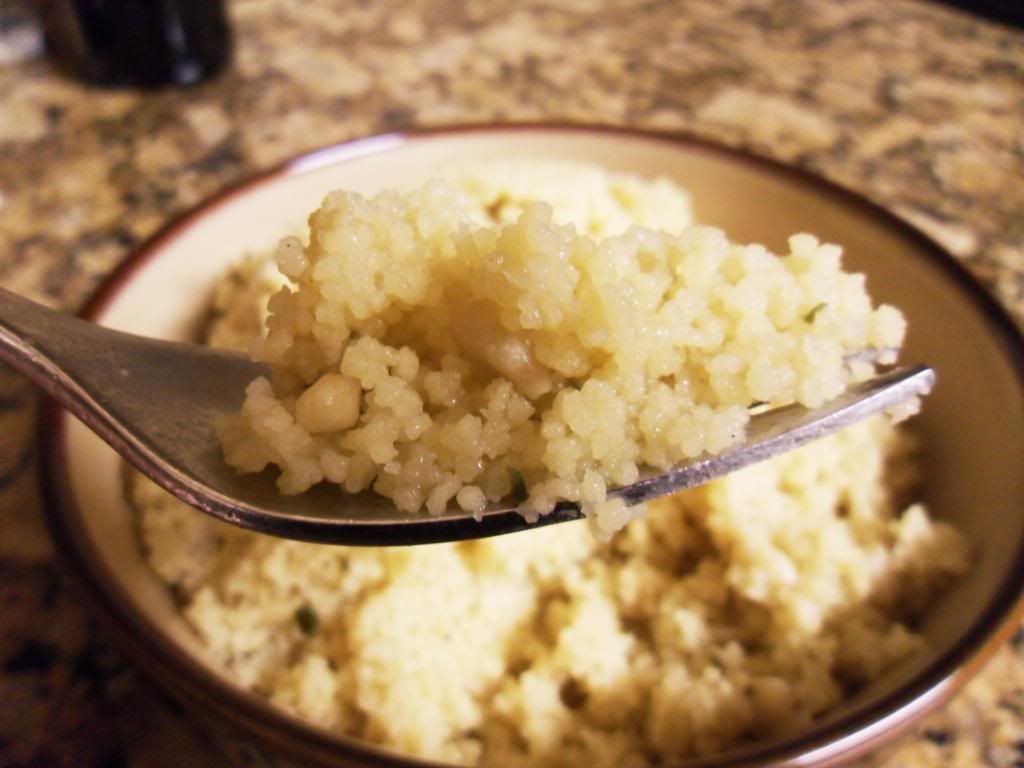 I started this bowl with Near East Toasted Pine Nut Couscous, which I have to say was really great on its own! I am a little bit obsessed with pine nuts, but they are so expensive I never get them. I tend to love expensive foods like pine nuts and goat cheese. Unfortunately my wallet doesn't love them.
I thought some steamed carrots would work nicely with this couscous...and I was right!
Every once in a while I would bite into a pine nut and get that pop of flavor. The crunchiness of the carrots really worked well with the pine nuts. All the flavors mixed perfectly!
Have you had Near East's Toasted Pine Nut Couscous? Are you going to try it with carrots?
Bye from the Veggie Side!