Hello everyone! I hope you are all having a good week. On my quest to veganism I have discovered Dr. McDougal's, a brand of instant soup and noodle. And they are all vegan! Some of them are even gluten free too. I love making these as a quick meal at work for lunch, or eating them at home with some tofu. Today I have Asian Entree Spicy Szechuan Noodles to show you guys.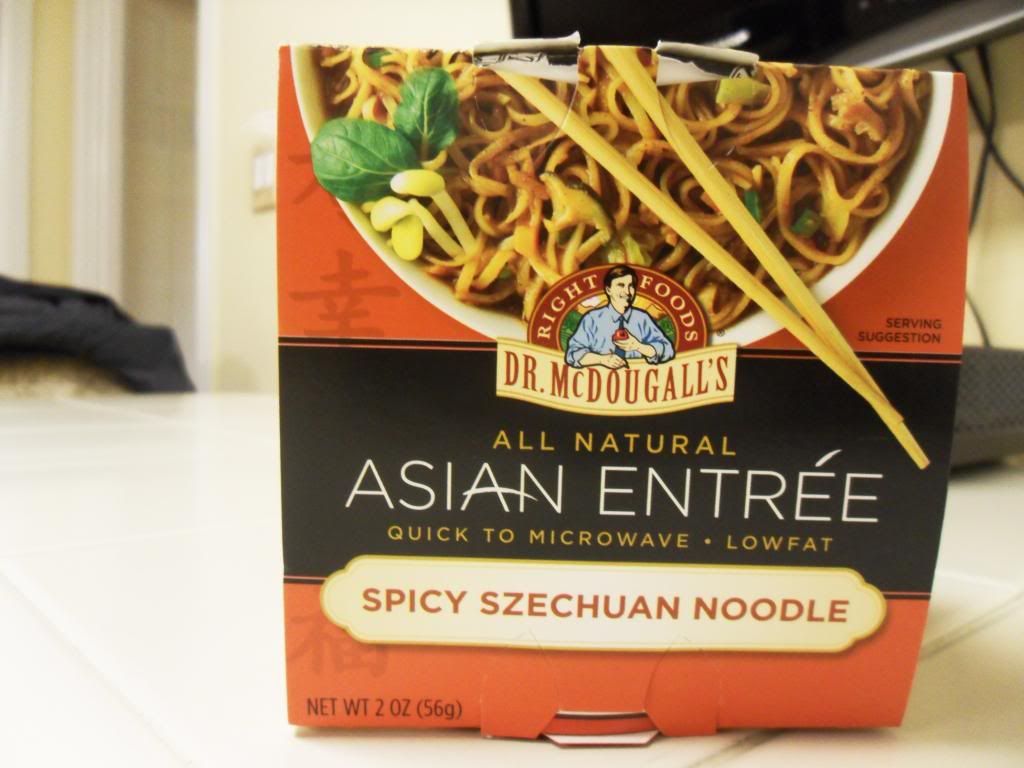 These noodles are full of that szechuan flavor and I love that it has veggies mixed in. However, its not really spicy, it just has a hint of heat which is good if you are not a big spice fan. However if you love spicy food like I do you might be a little disappointed. Not to worry though, just add a bit of siracha sauce and it kicks the heat up!
These noodles taste great, and best of all are quick to make and vegan! I was worried that trying to eat more vegan foods would mean I would have to do a lot of cooking, which isn't my thing. But these reassure me that I can make good vegan choices and still be lazy :-P
Have you tried any Dr. McDougal's instant meals? Which ones are your favorites?
Bye from the Veggie Side!