Hey everyone! Today I have another installment of the veggie burger chronicles. This one is about a local 1950's diner in Pennsylvania. This one doesn't have many vegetarian options, but it does have a great veggie burger!
This burger is so full of spices and flavor! It doesn't really fall in the vegetable flavor, or the meaty flavor category but falls somewhere in the delicious middle. I also loved that this was served just like a regular meat burger at Nifty Fifties, in a basket with red checkered paper-so classic!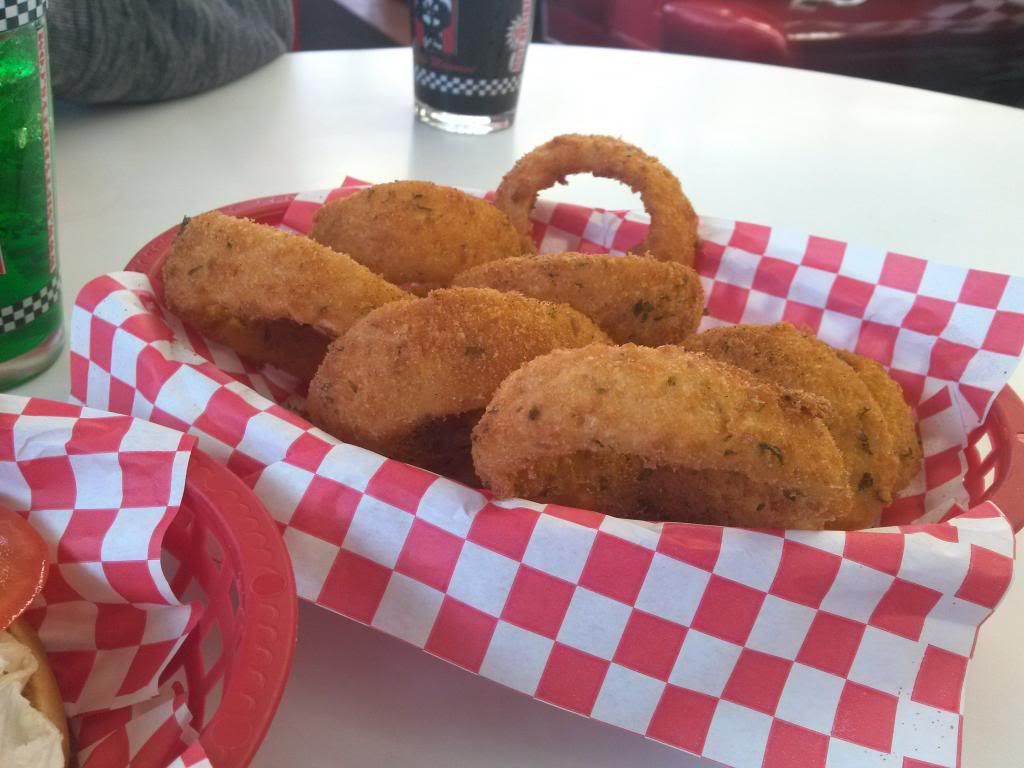 I got my burger with a side of spicy onion rings! These are so good, super crunchy and with a touch of heat, yum!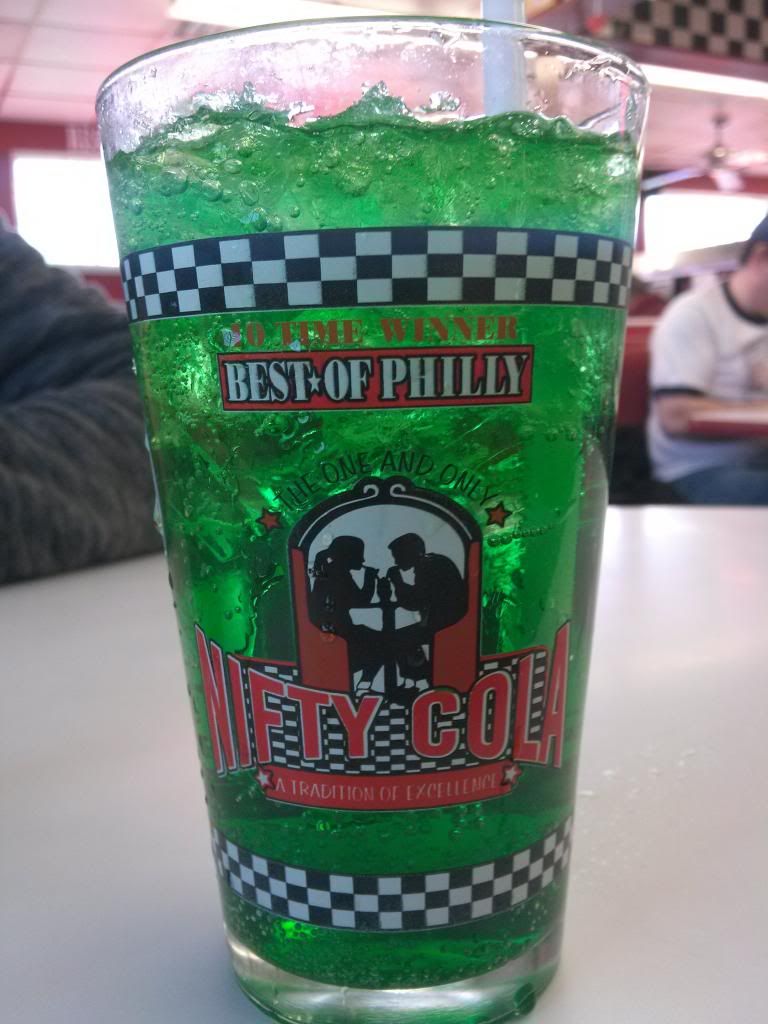 One of the coolest things about Nifty Fifties is the crazy soda menu! They have like 50 different flavors, and you can even mix them if you'd like. The mint flavor is seriously amazing! So cool and refreshing, and I love that bright green.
If you ever find yourself in the 'burbs of Philly, go ahead and stop into Nifty Fifties. Go ahead and enjoy one of these awesome veggie burgers, and try to decide on a soda flavor!
Do you like fifties diners?
Bye from the Veggie Side!