Hello everyone! Today I have the perfect meal for vegetarians and meat-eater alike! I personally am not a huge fan of Mexican food. Most of it is meaty, and whats vegetarian is basically beans, and if they aren't done right, I don't like them. But I love making Mexican food at home! I can add what I like, and leave out what I don't. My favorite at home Mexican meal is Taco day. I love the crunchy shell, and all the bowls filled with veggies to stuff into them. The best thing about tacos are that they are completely customizable making it perfect when you have people over that don't all like the same foods. That's why I love having Taco day with my boyfriend, Ben. He doesn't like most veggies, and the ones he does like, I don't. This way we can sit down for a meal together, and can both be happy with what we are eating. Ben is a meat eater, but he will eat the soy meats in our tacos, however for bigger parties, you can make real and soy meats and keep everyone happy with any dietary restriction.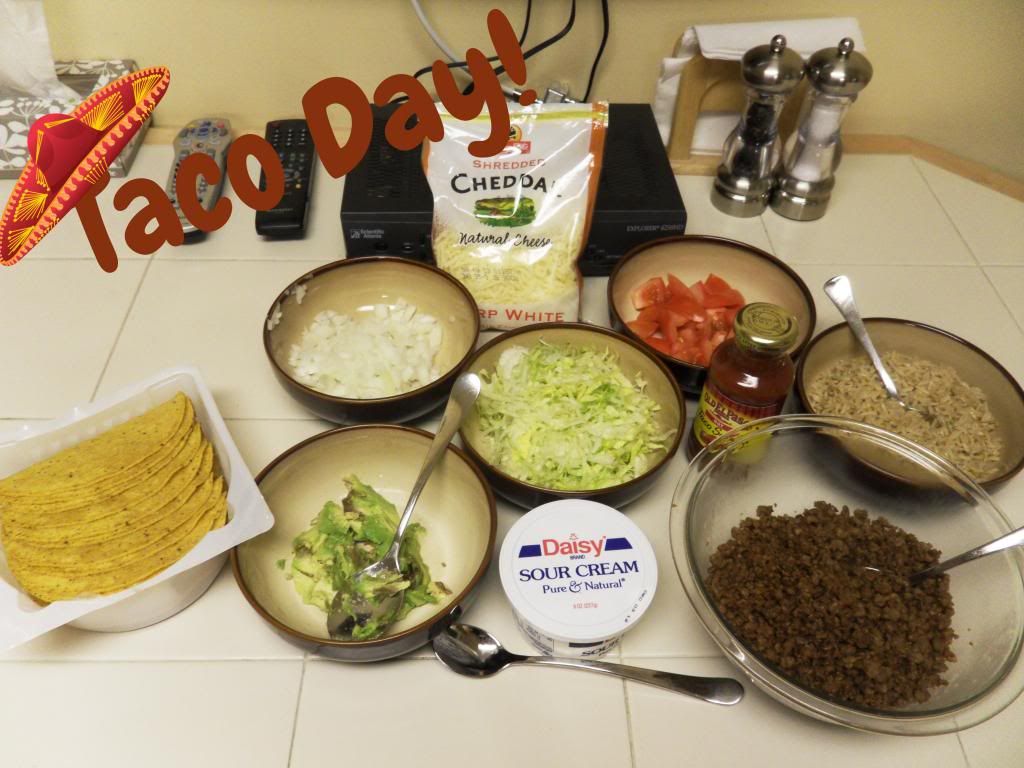 Here's what you need:
1 Package of Lightlife Smart Ground Original Soy Crumbles
Taco seasoning
Taco sauce (or salsa)
Taco Shells
Lettuce, Tomatoes, Onions, or any other of your favorite taco toppings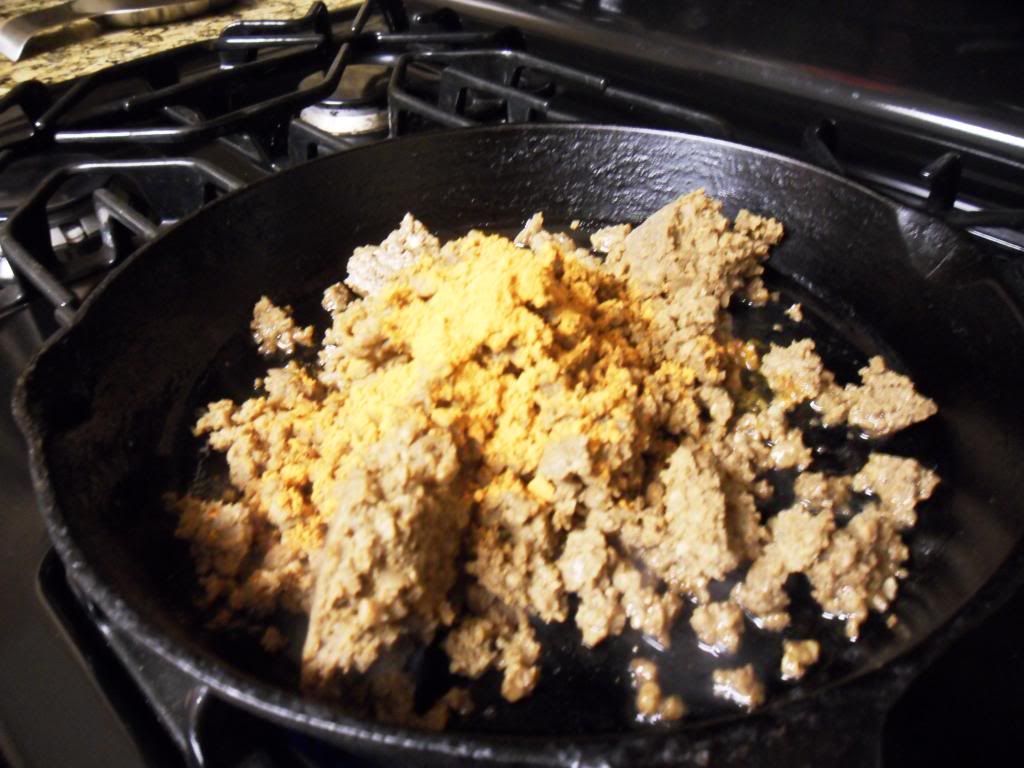 Prepare the Soy Crumbles according to the package, and add about half of the taco seasoning.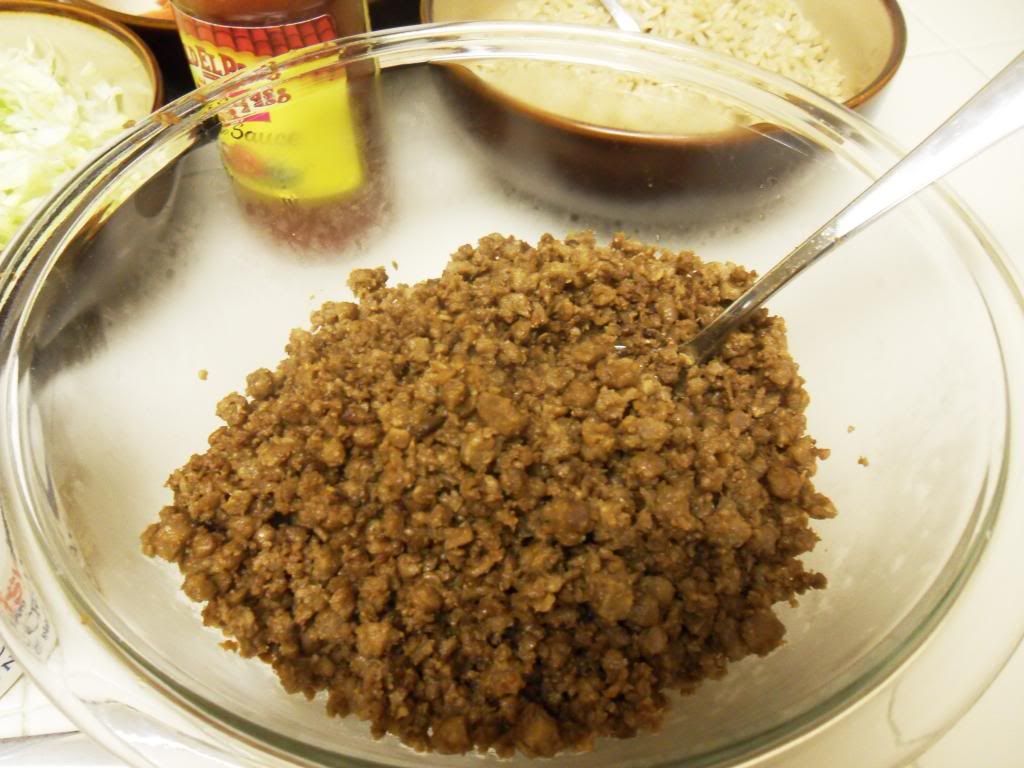 While the veggie meat is cooking, lay out all of your toppings. We also decided to make some rice to go with our tacos.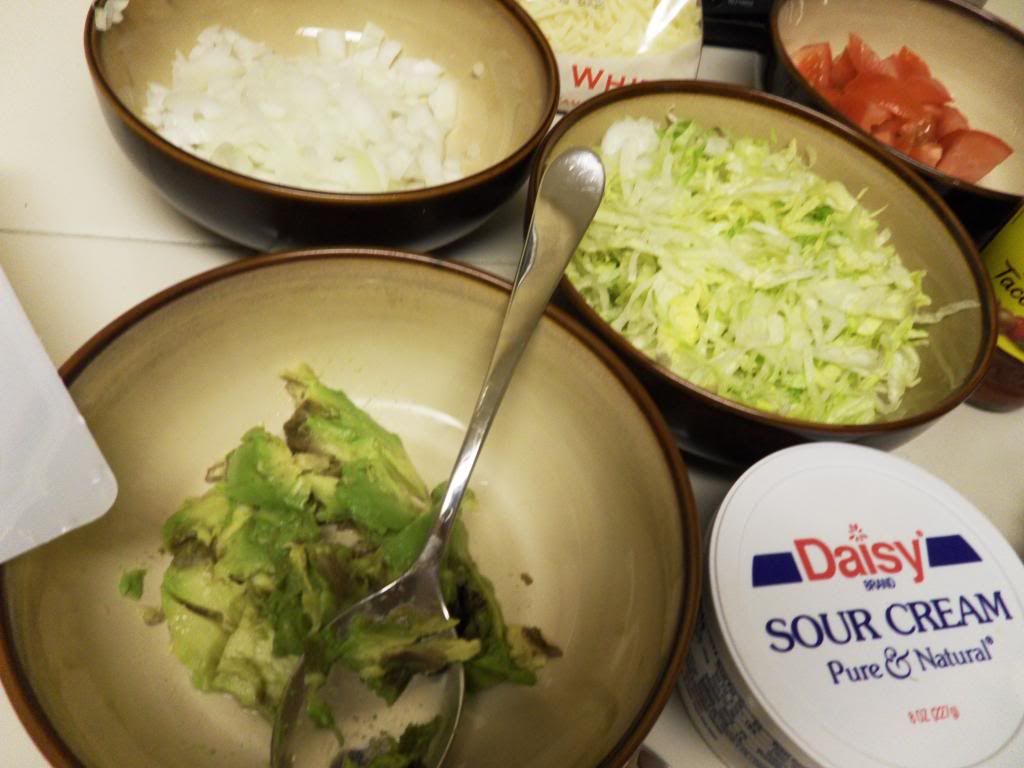 Instead of guacamole, I added half of an avocado and then I topped my taco with sour cream. However I now use plain, fat free, Greek yogurt, which is a million times better for you and still just as delicious!
Its then time to assemble and enjoy your custom tacos! WARNING! These are incredibly messy. By the end of dinner, we just mixed everything together and made taco salad because it was easier to eat.
We both love how amazingly good these taste, and how fast and easy they are to make. And for all you skeptical meat-eaters out there, if my meat loving boyfriend likes these vegetarian tacos, I know you will too!
Are you going to plan out your next family Taco day? What are your favorite taco toppings and fillers?
Bye from the Veggie Side!