Hey everyone!
One of my favorite things to do as a lazy vegetarian, is to put together meals that make me feel like a normal ole' meat eater. Its fun to tell people that you just had chicken nuggets and fries for dinner. With all the rudeness and questioning I get on a daily basis, its nice to still stick to my convictions, but just pretending that I don't. It is pretty easy to do, you just need to find the right meat substitutes and food combinations.
One of my favorite "normal" people foods is chicken fettuccine Alfredo. Its a simple, classic dish, that is really easy to veg-ify, without adding actual veggies. You can always start by making your own pasta and sauce, or being lazy and buying a box of pasta and a jar of sauce. But once you have reached my laziness level, you start with frozen fettuccine Alfredo.
Stouffer's fettuccine Alfredo is not the healthiest frozen pasta out there, but the sauce is really rich and creamy, and it tastes amazing. When I eat it on its own I love to load it with fresh ground black pepper!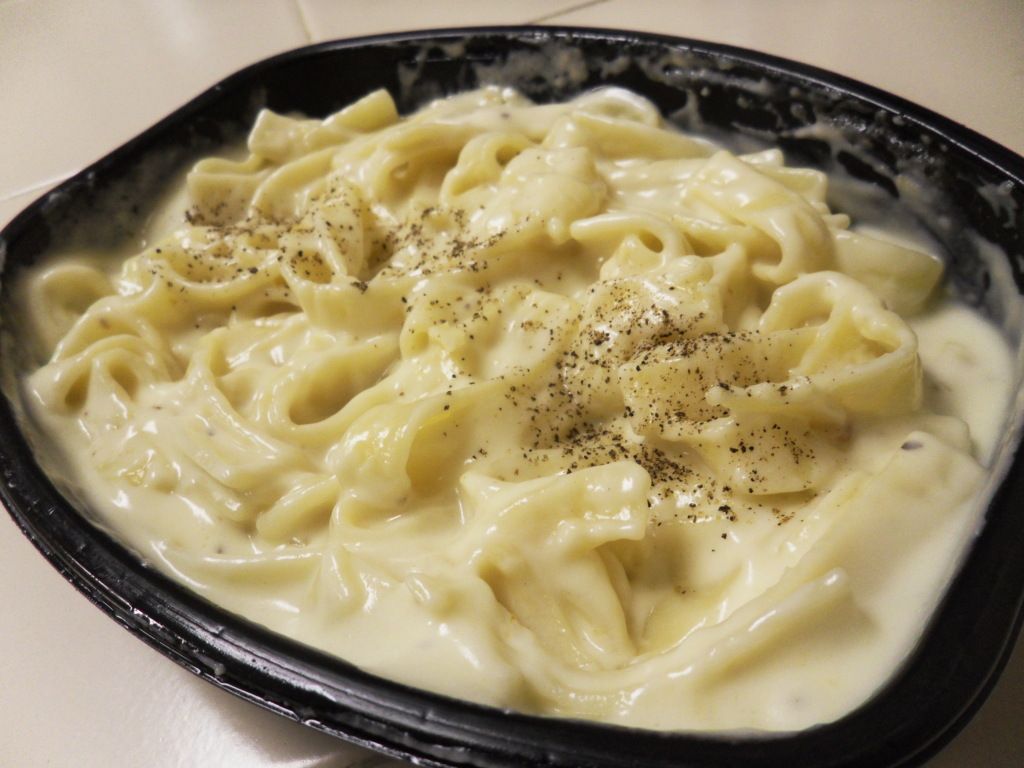 In order to pretend I am eating chicken Alfredo, I turn to my trusted
Boca Original Chik'n
. As i have mentioned before, on its own it has an amazing flavor that really resembles chicken. It has the perfect amount of spices to be enjoyed on its own with a little bit of lemon juice, or added to meals to make them fake-atarian.
Just cut up some Chik'n and add them to the fettuccine Alfredo, and there you have it! A perfect meal and makes you feel like a meat eater, with none of those pesky dead animals! I call it a win-win.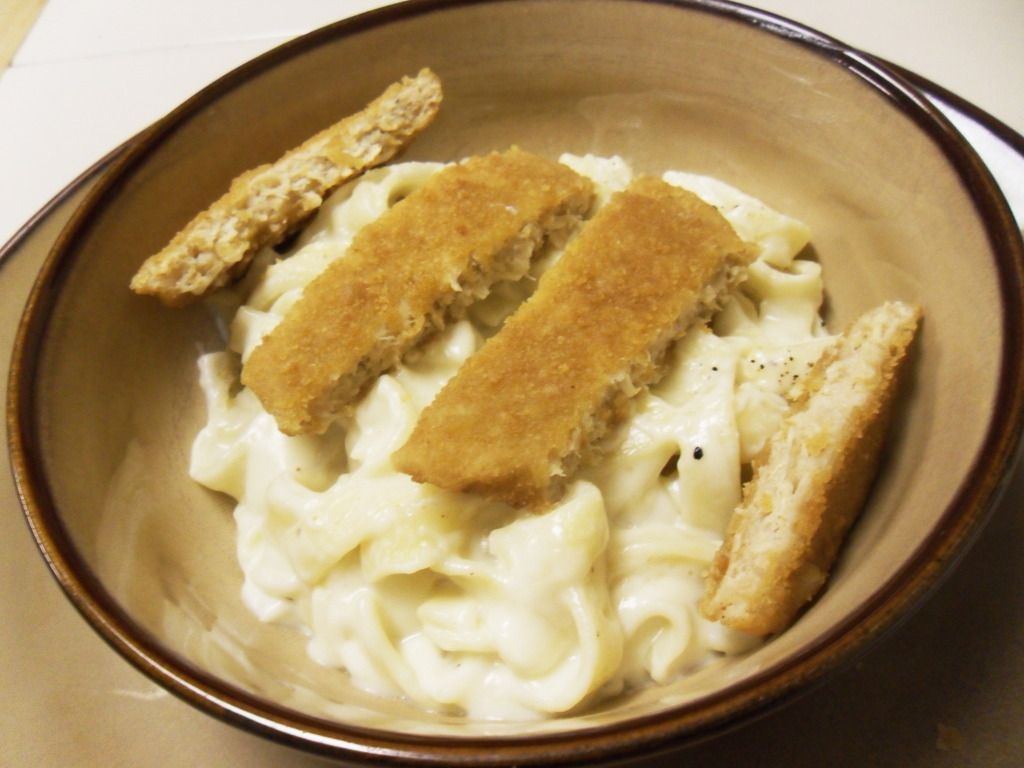 This really hits the spot when your craving regular chicken fettuccine Alfredo. I hate when people say they can't give up meat because they don't want to only eat salads. Well you can be a vegetarian and enjoy some chicken fettuccine Alfredo. How 'bout them apples?
Have you tried Boca Original Chik'n or Stouffer's Fettuccine Alfredo? Will you be combining them for yor next meal?
Bye from the Veggie Side!