Happy December! I hope you're not getting tired of my Thanksgiving meal posts because I still have lots more! While planning the dinner menu with my dad, I told him I was making three kinds of starches. Well that was just ridiculous to him, but I was not planning on cutting any of them out of the menu. Especially since everyone attending NEEDED to have at least one of the three at dinner. I mean if my dad really didn't want so many starches, why did he make a whole other batch of stuffing? Two kinds of stuffing, mashed potatoes, and sweet potatoes now gives us a total of FOUR starches. So I guess to combat the evil starch monster, my dad asked me to make two veggies. I already showed you my corn salad, and my dad and I agreed on broccoli as the second vegetable. I found
this simple recipe
online for roasted garlic lemon broccoli and with just a few tweeks, I knew I found the winner.
Here's what I used: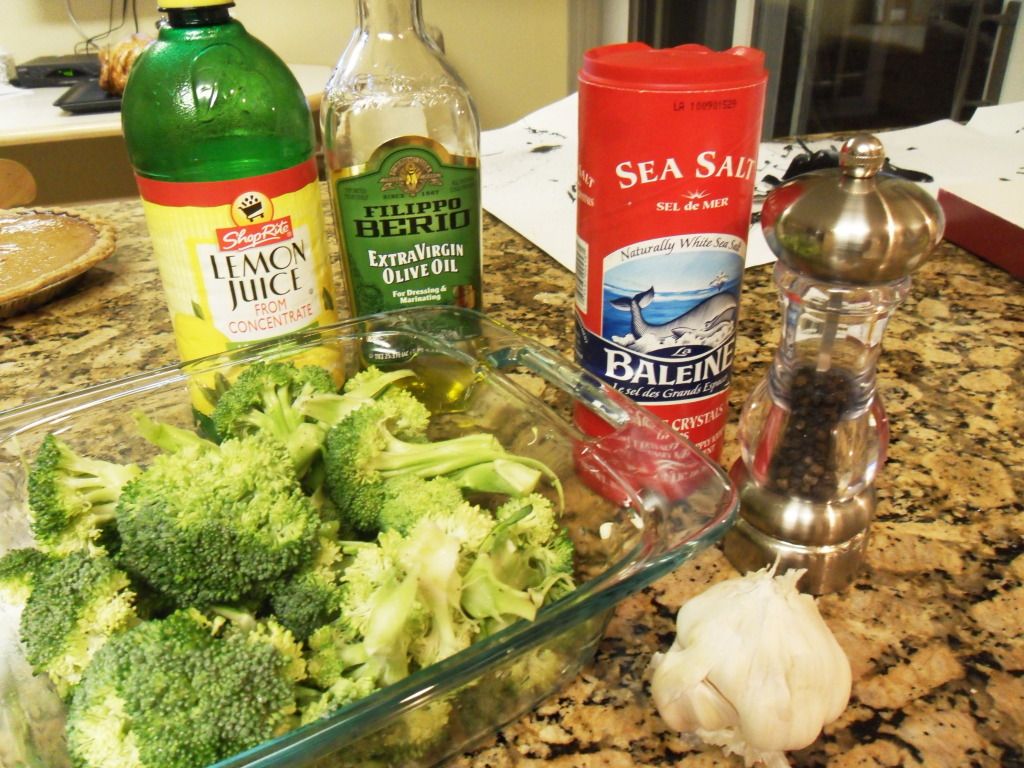 2 heads broccoli, separated into florets
2 teaspoons extra-virgin olive oil
1 teaspoon sea salt
1/2 teaspoon ground black pepper
1 clove garlic, minced
1/2 teaspoon lemon juice
Look how simple that is! Not too many ingredients, but they work magic when combined. These are all things you can find right in your kitchen!
What to do:
Preheat the oven to 400 degrees F
In a large bowl, toss broccoli florets with the extra virgin olive oil, lemon juice, sea salt, pepper and garlic.
Spread the broccoli out in a casserole dish
Bake in the preheated oven until florets are tender enough to pierce the stems with a fork, 15 to 20 minutes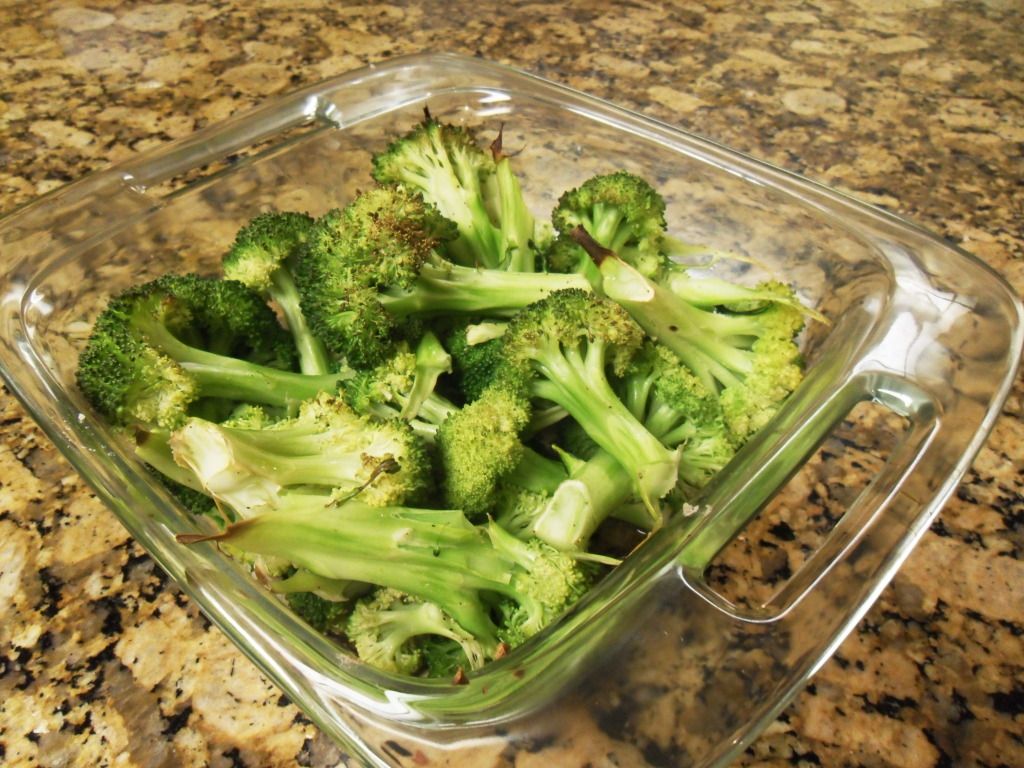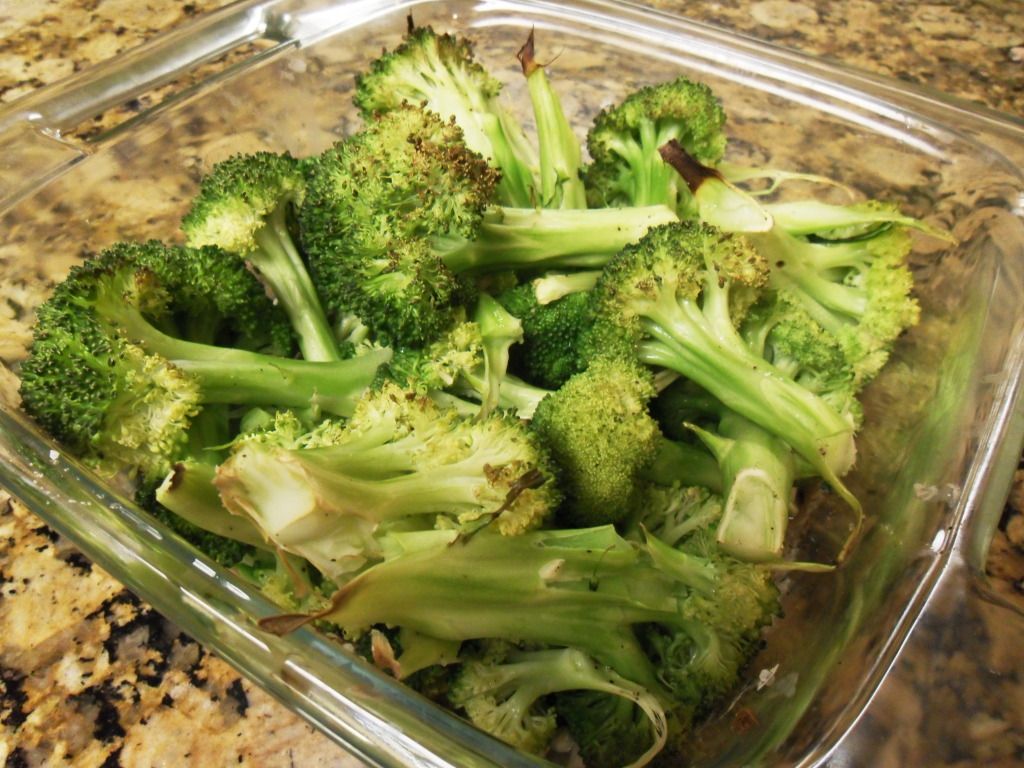 OMG was this broccoli phenomenal! I couldn't believe that such a simple recipe came out as amazing as it did! Every dish I made that night had so much leftovers, except this one! Only about four florets left in the dish, I couldn't believe it. It had the perfect amount of seasoning, and just enough lemon for a bit of a zest. Literally perfect. You must all go out and make this now. RIGHT NOW!
What is your favorite broccoli recipe? Will you be trying this one?
Bye from the Veggie Side!