Hello everyone! Now that I have finally finished my Thanksgiving series, I can finally get back to some regular posting. As you all know, I LOVE Amy's brand food. Its frozen food that I can really feel good about putting into my body. It is always vegetarian and organic with no MSG or preservatives!
Among the many varieties of foods Amy's makes, she makes three kids of lasagna, and they are all amazing! My favorite of the three is the Tofu Vegetable Lasagna, and I always make sure I stock up on it at the grocery store. The other varieties are Vegetable, and Cheese. I have have them both before and like them. I promise to keep and eye out and pick them up if I spot them to show you guys.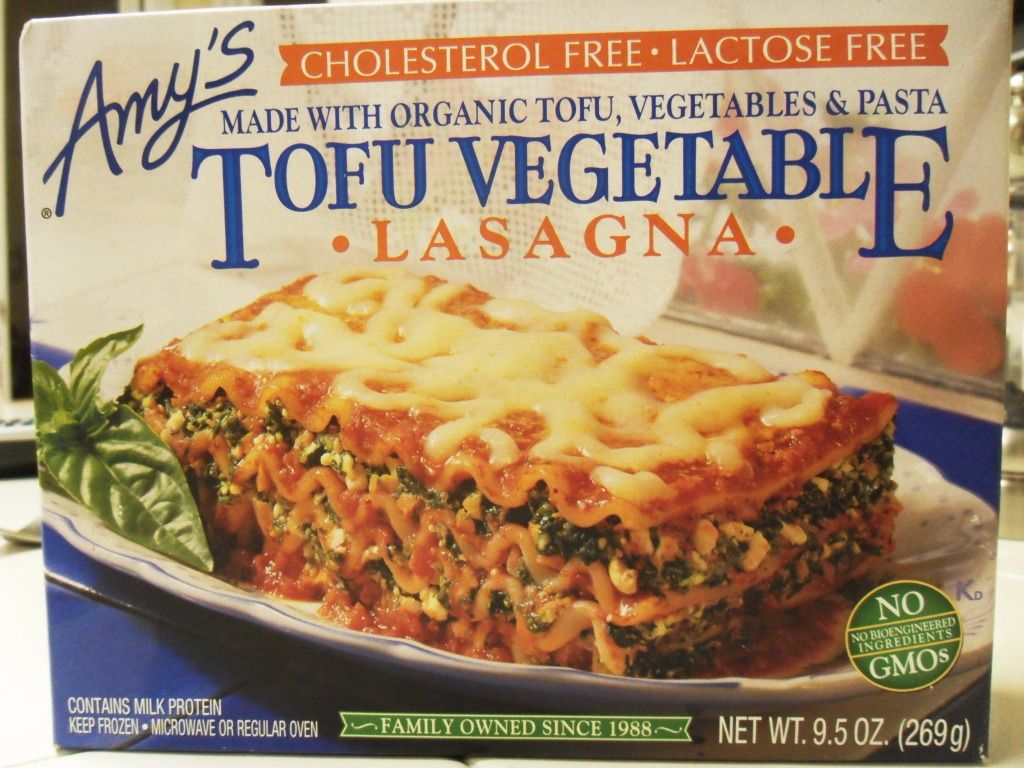 Amy's Tofu Vegetable Lasagna really is the perfect lasagna It is packed with chopped mixed veggies, tofu and delicious sauce in layers of whole wheat pasta, and topped with mozzarella soy cheese. All the flavors come together amazingly.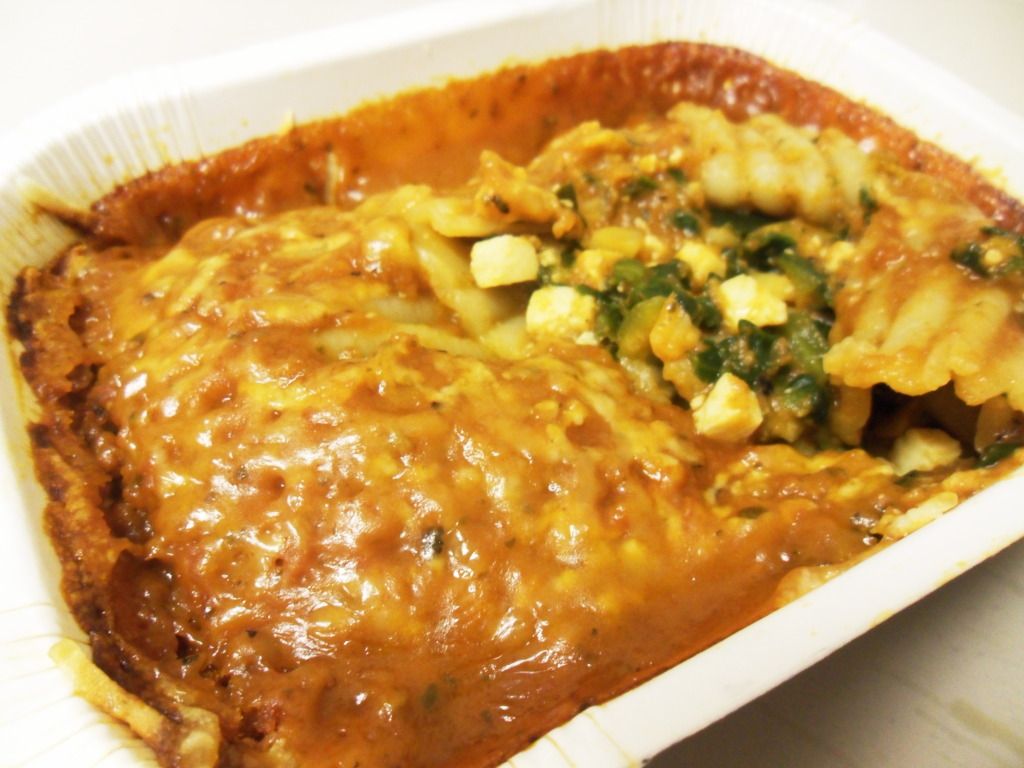 So. Good. Amy's has does it again. I recommend that you all go out and try this. If you like Italian food, veggies, and tofu, this one is for you!
Have you tried Amy's Tofu Vegetable Lasagna? Will you be picking it up?
Bye from the Veggie Side!