Hello everyone! Sorry for a bit of a late post. Yesterday was my 23rd birthday and I have been celebrating with my boyfriend, Ben, all weekend at Penn State. We started with Halloween celebrations, then moved on to a nice dinner, and seeing the Rocky Horror Picture Show.
Mario's is a nice American Italian Restaurant at Penn State College. We actually went there last year for my birthday dinner too. We both really love the food, but I love how many vegetarian options they have! It is by no means a vegetarian restaurant, but they do an amazing job creating a menu with a lot of vegetarian food in a variety of flavors. Its really nice having the ability to make choices out of so many amazing dishes. I especially love going there for my birthday because they always create an amazing fall menu. I am literally obsessed with fall flavors, and they certainly don't hold back.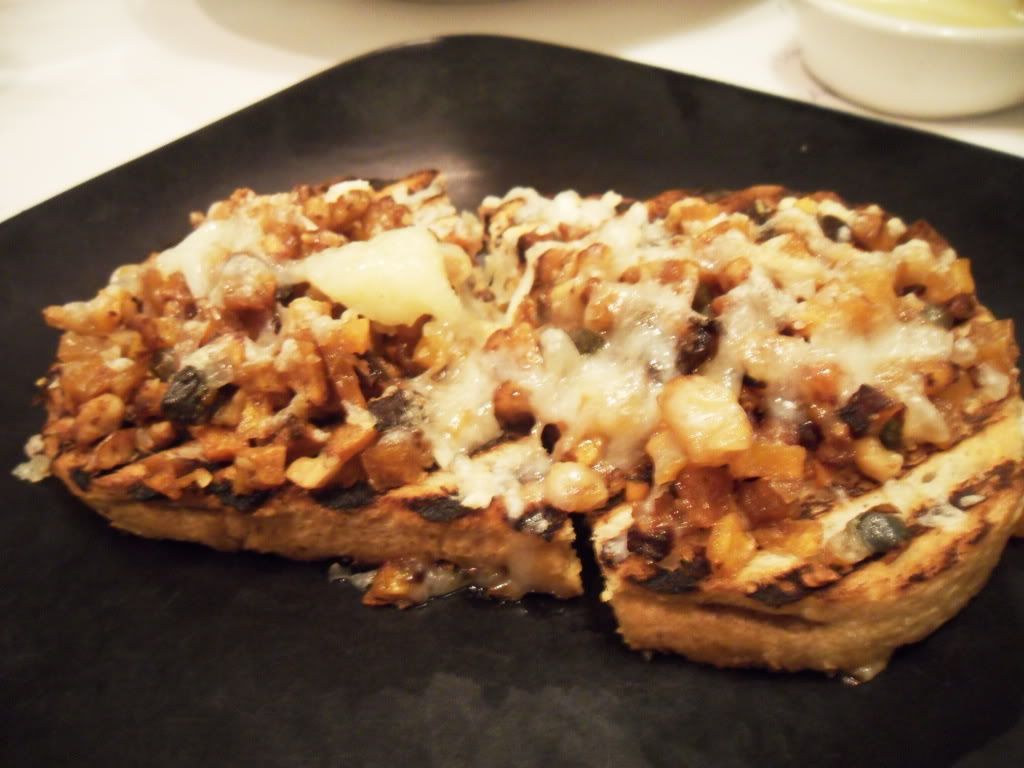 I started with the butternut squash bruschetta. This was probably the most unique item I had, but it was so good! This toasted bread was topped with pieces of butternut squash and walnuts which gave it a really nice bite. They topped it off with some melted cheese.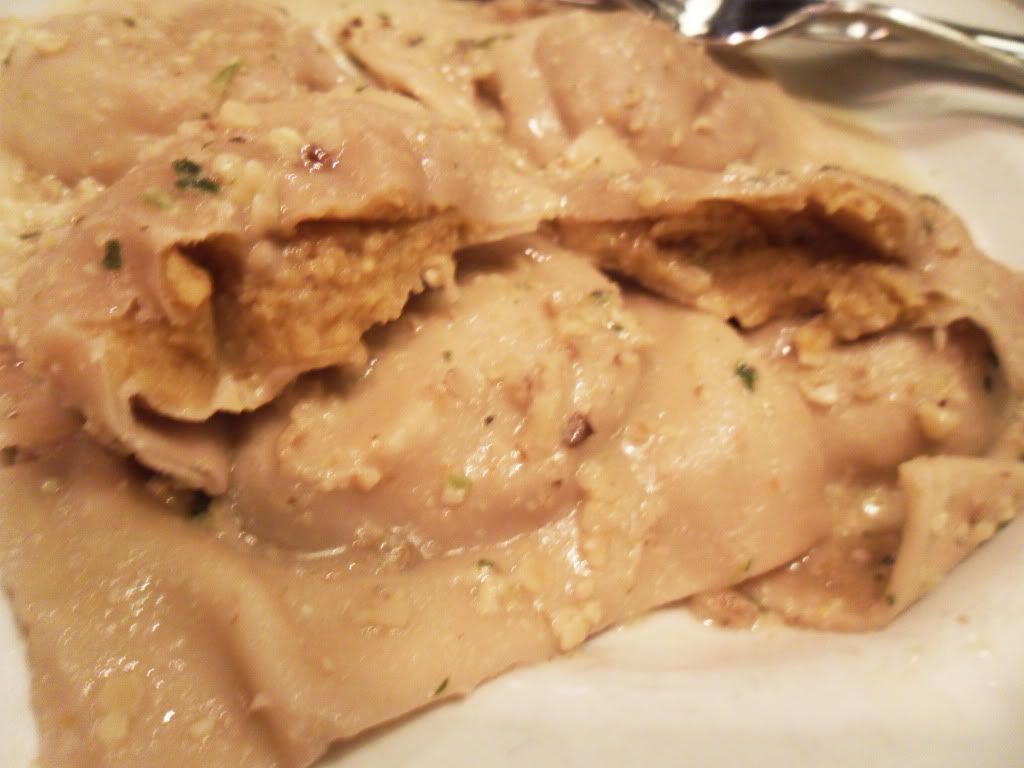 For my main course I got the pumpkin ravioli. This is one of my favorite fall meals, and a staple in my diet every fall. The pumpkin was so creamy and perfectly spiced in a whole wheat ravioli. The sauce was buttery, and again topped with nuts for a unique crunch. I got this dish last year as well, because it is just that good.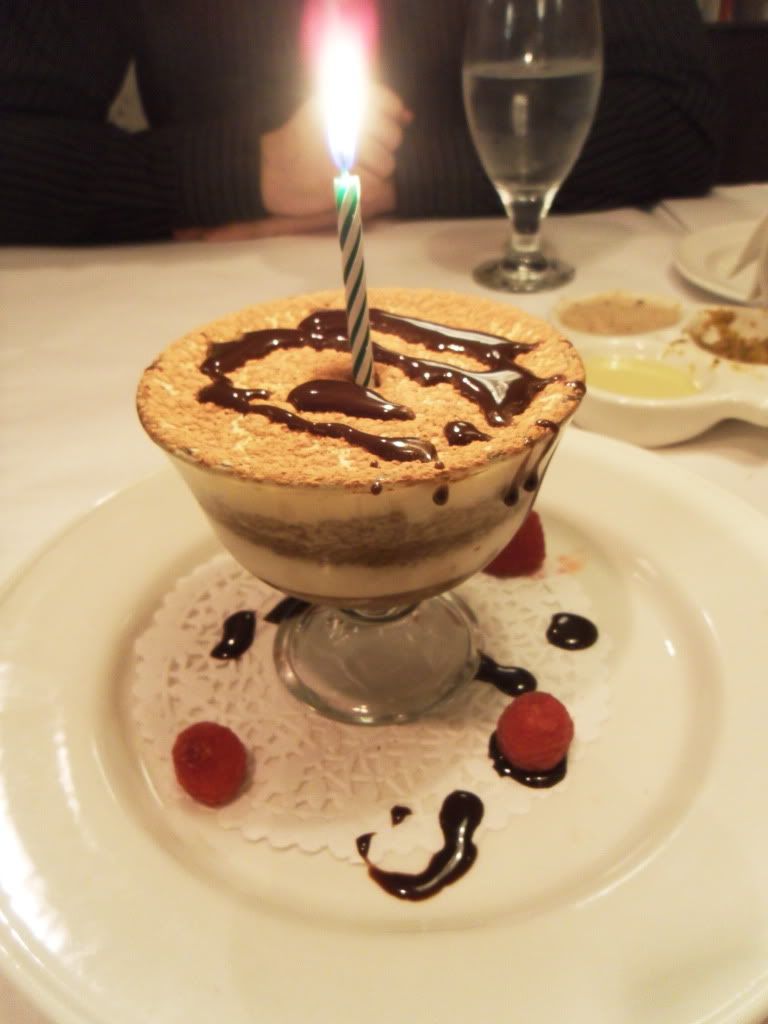 Just when I thought dinner was over, the waiter brought out a tiramisu with a birthday candle! I think this was the best tiramisu that I have ever tasted, and not just because there was a birthday candle in it. The flavors were amazing and the top layer of cake was so light and delicious.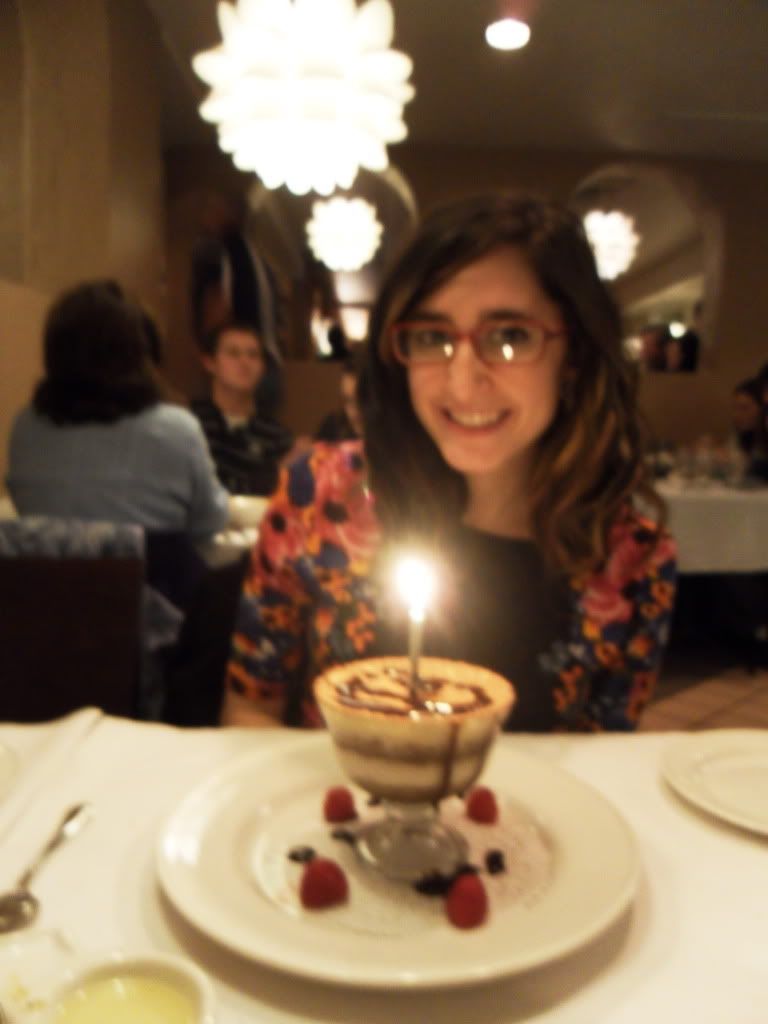 Overall I had both an amazing birthday dinner and and amazing birthday! Here's to 23 and all the things this year will bring!
What are your favorite fall and birthday foods?
Bye from the Veggie Side!