Hello everyone! Sorry about the late post, I have been so busy working and getting ready for Thanksgiving dinner that I haven't had much time to sit down and post. Today I just have a quick one, reviewing one of my favorite foods!
SPANIKOPITA! Which is my favorite Greek food. The traditional way to make it is with spinach and feta cheese in layers of phyllo dough. This was my favoirte food that my grandma would cook for me, but to make it healthier, she used whole grain crust.
I was ecstatic when I found Amy's Spinach Feta in a Pocket. It is pretty easy to fine pre-made and frozen traditional spanikopita. But the Amy's pocket is in a crust, not phyllo dough, like my grandma made.
These pockets are stuffed with delicious spinach and lots of feta cheese! They are so tasty, and really remind me of my grandma's on unique spanikopita. As I have
told you before
, plain Greek yogurt and spanikopita are a match made in heaven. When I pair the two, I am taken back to my delicious childhood.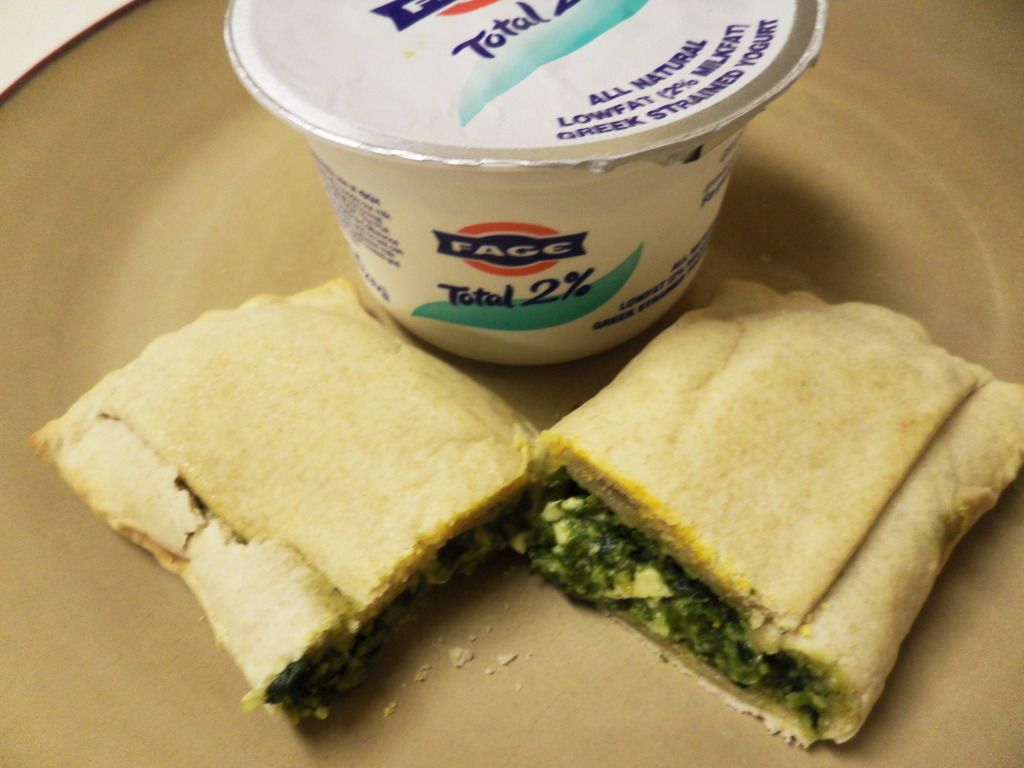 What foods remind you of your family? Do you love spinach and feta as much as I do?
Bye from the Veggie Side!