Happy Saturday everyone! I am spending the day taking a rest from yoga, doing some more packing, and tonight I'll be going out for my friend's birthday! But first I needed to share another Dr. McDougall's Asian Entree.
This is one is Pad Thai Noodle. All of the Dr. McDougall's Asian Entrees are vegan, but this one is also gluten free!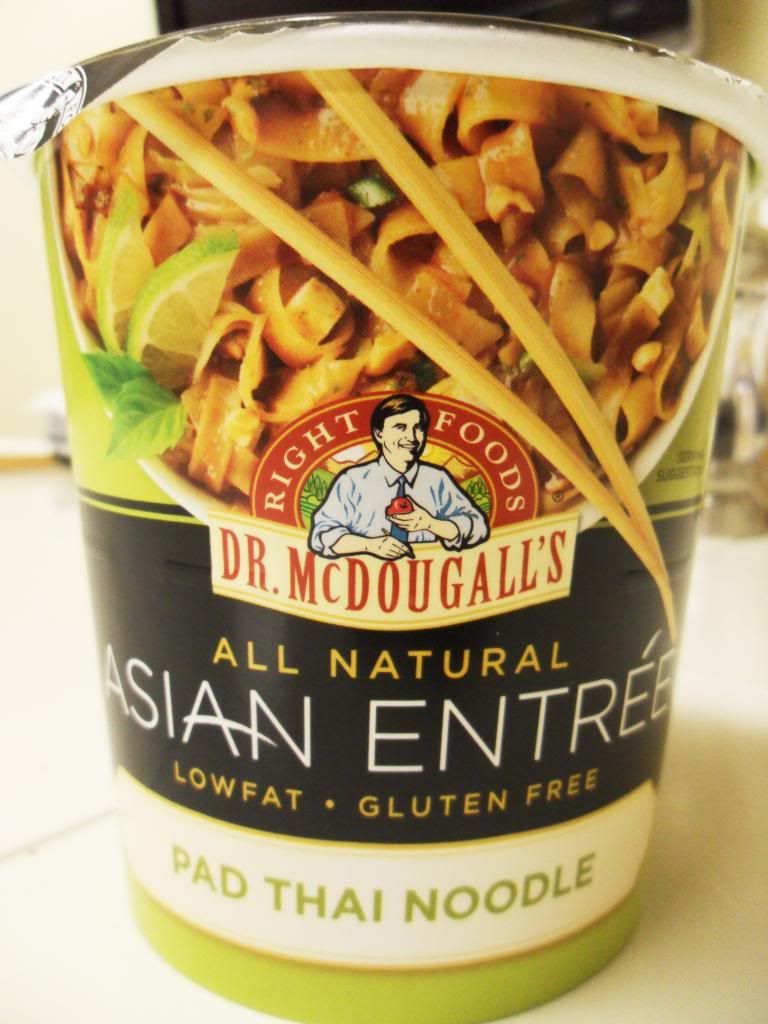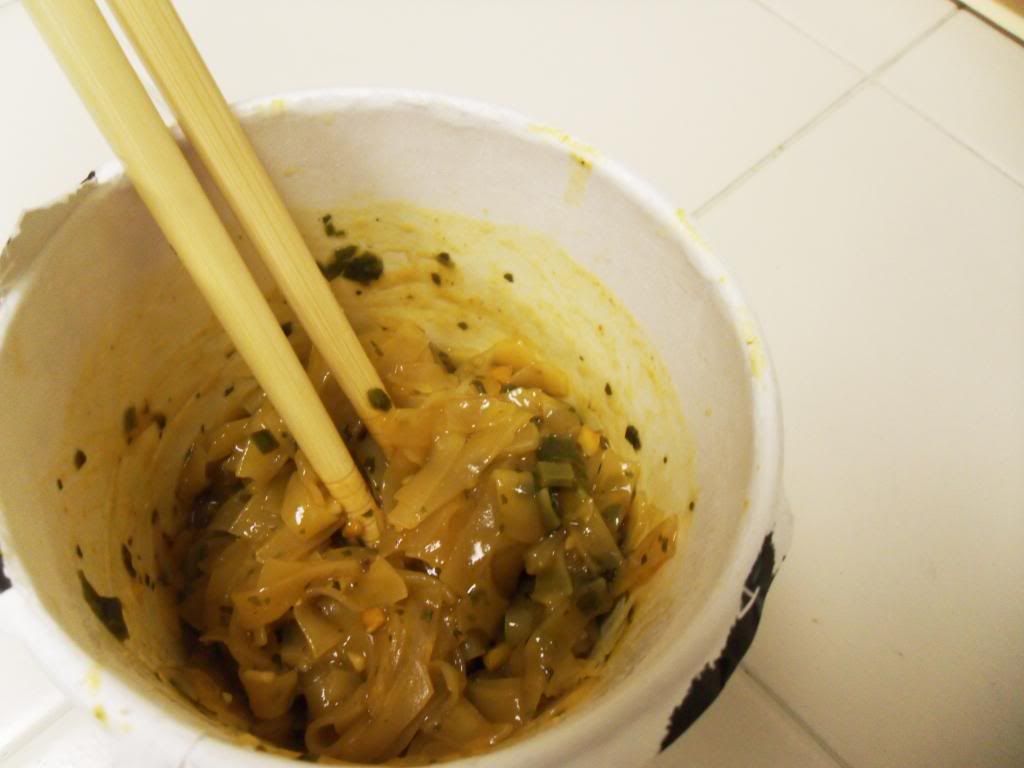 This bowl was filled with clear and chewy gluten free noodles in a sauce that was a bit sour and a bit spicy. It was definitely not a traditional pad Thai sauce, but it was still quite tasty. I love that each bite was filled with veggies, tofu, and crunchy peanuts giving it that Thai flare.
The Pad Thai Noodle bowl isn't my favorite of the Dr. McDougall's Asian Entrees but it feels great making vegan meal choices. I love that its gluten free too. I know knowing that its totally possible to be vegan and gluten free!
Have you tried these Asian Entrees yet? Will you be adding it to your next vegan and gluten free shopping list?
Bye from the Veggie Side!