Hey everyone, I hope you all are having a great week! I spent father's day going on a hike and a motorcycle ride with my dad. Then we had dinner at a Greek festival. I enjoyed some of the best and most authentic Greek food. I love the food of my people! I've been spending the week continuing to pack and enjoying my yoga class. Plus, I am so excited because tonight I am going out to dinner with my friend at
The Melting Pot
! Even though I am excited for dinner tonight, right now I am going to talk breakfast.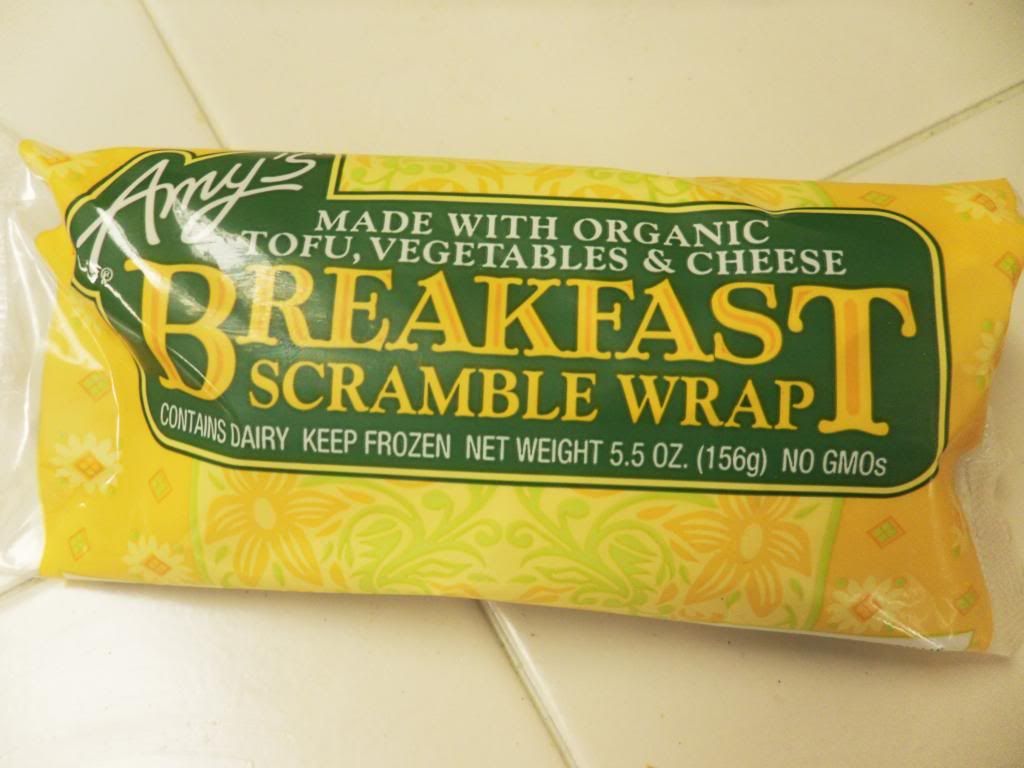 As you know, even though I'm not a vegan, I try to avoid eating eggs, and I rarely ever eat them on their own, so I am always looking for fake egg meals. The first time I saw Amy's Breakfast scramble wrap I was so excited to try it!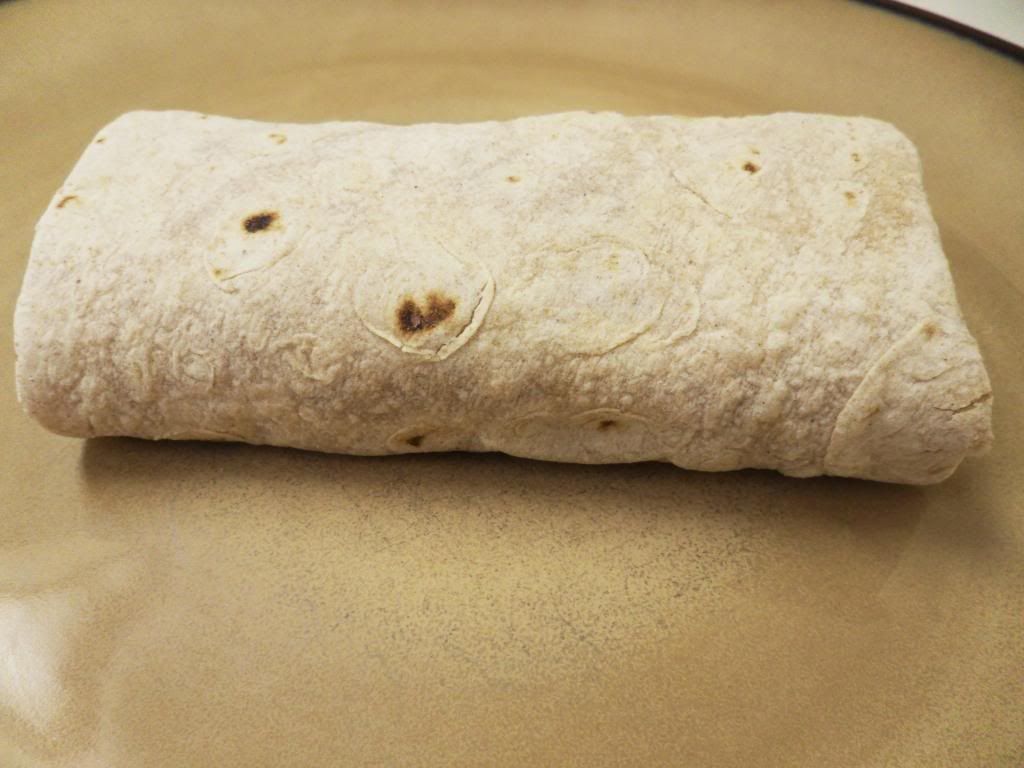 This wrap is filled with tofu eggs, veggies, and soy bacon all in a flaky and crispy wrap. The first time I ate this I started to panic when I tasted the bacon. It tasted SO realistic that I thought it was real bacon. I freaked out and ran to the recycling bin and triple read the ingredients. Totally vegetarian.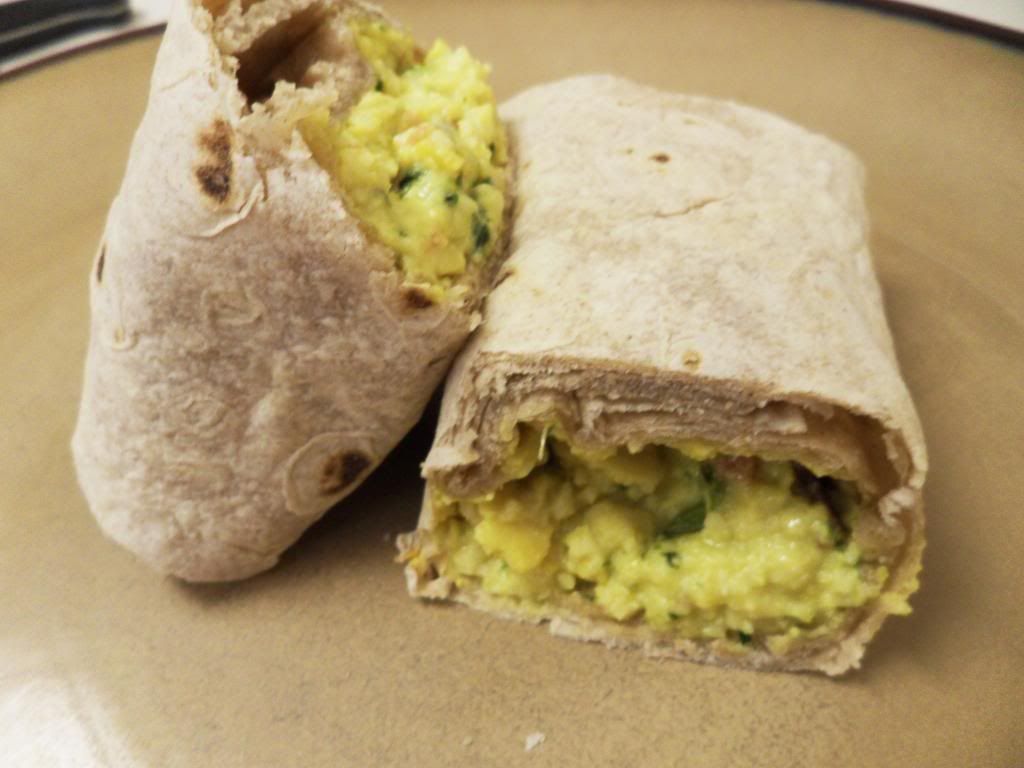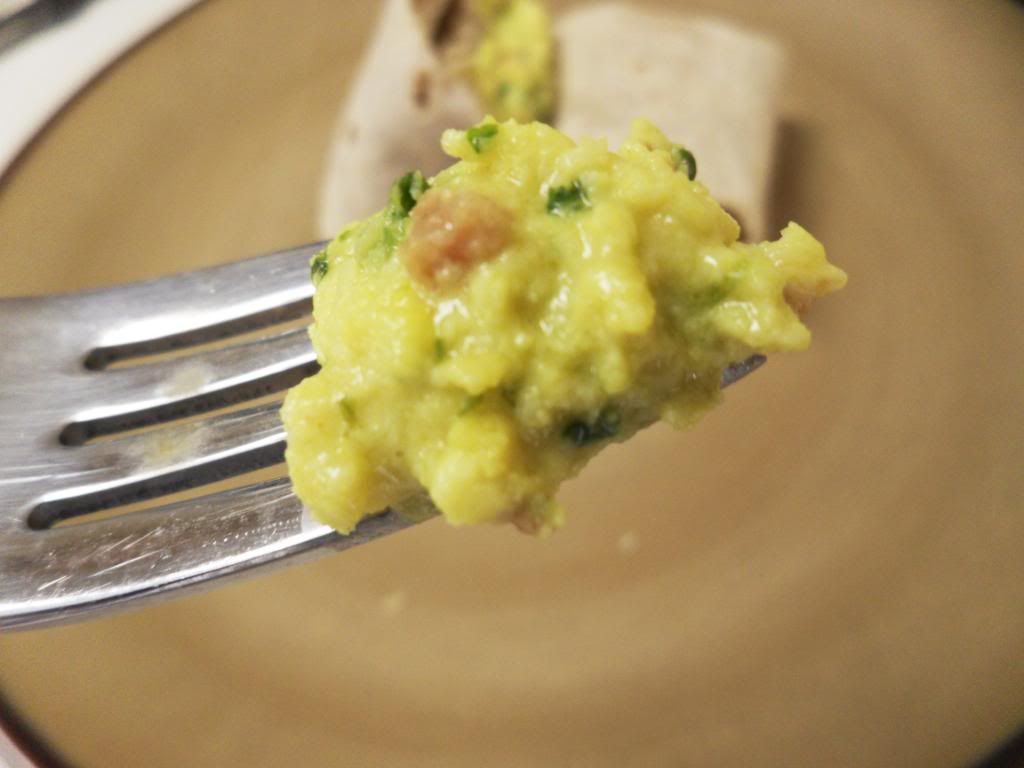 The eggs had a pretty mild flavor, not super eggy, but it was more flavorful that tofu. The Fake-on gave it a bit of a meaty taste. Add in some veggies and a bit of cheese and you have a perfect vegetarian breakfast in each bite! I decided to add some hot sauce to give it a bit of kick.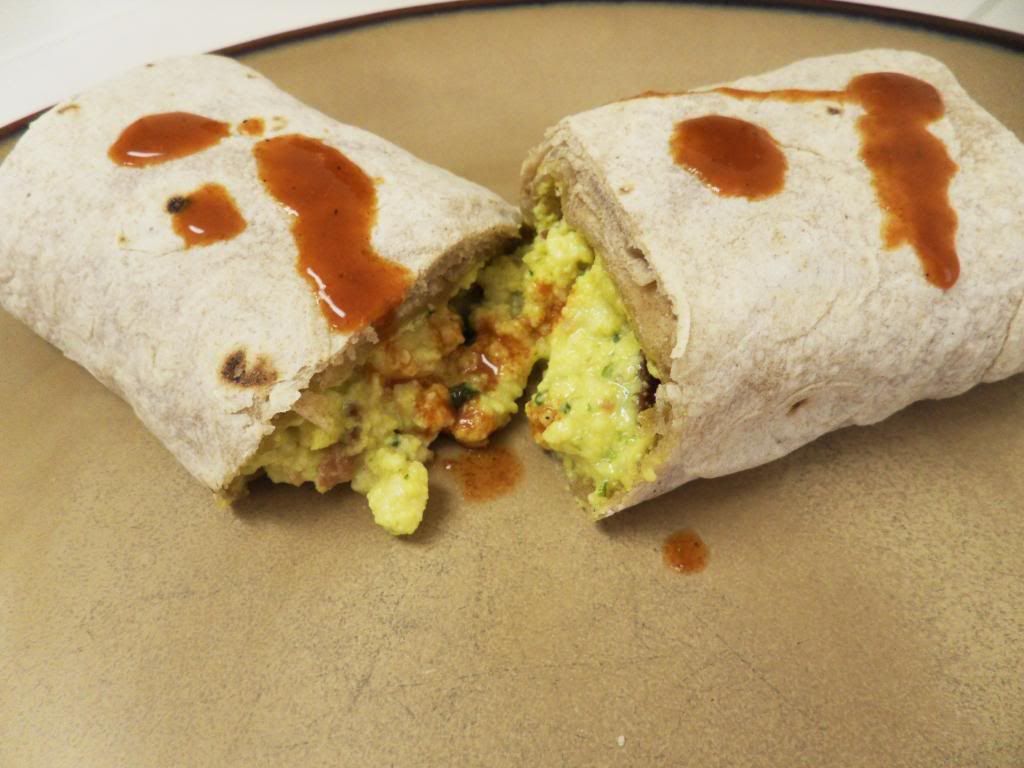 Yum!
I have to say this is my favorite of the Amy's tofu egg meals. It really makes the perfect breakfast. All you need is a side of tater tots!
Have you tried the Amy's Breakfast Scramble Wrap? Will you be?
Bye from the Veggie Side!