Hey everyone, I hope you are all having a great week. I have been spending my time packing for my big move to Virginia, taking my kitty to the vet, and Bikrim yoga. I just started taking classes and I am really liking it. Bikram yoga is a set of 26 poses and 2 breathing exercises done in a 105 degree room! It is really intense but it leaves you feeling great. I suggest that everyone goes out and tries it!
Anyway, on to the food! Taking yoga is making me want to make good food choices. I actually read that taking yoga decreases your cravings for junk food! I wanted to show you another Amy's meal that is fun and delicious: Not Just for Kids Meals-Baked Ziti.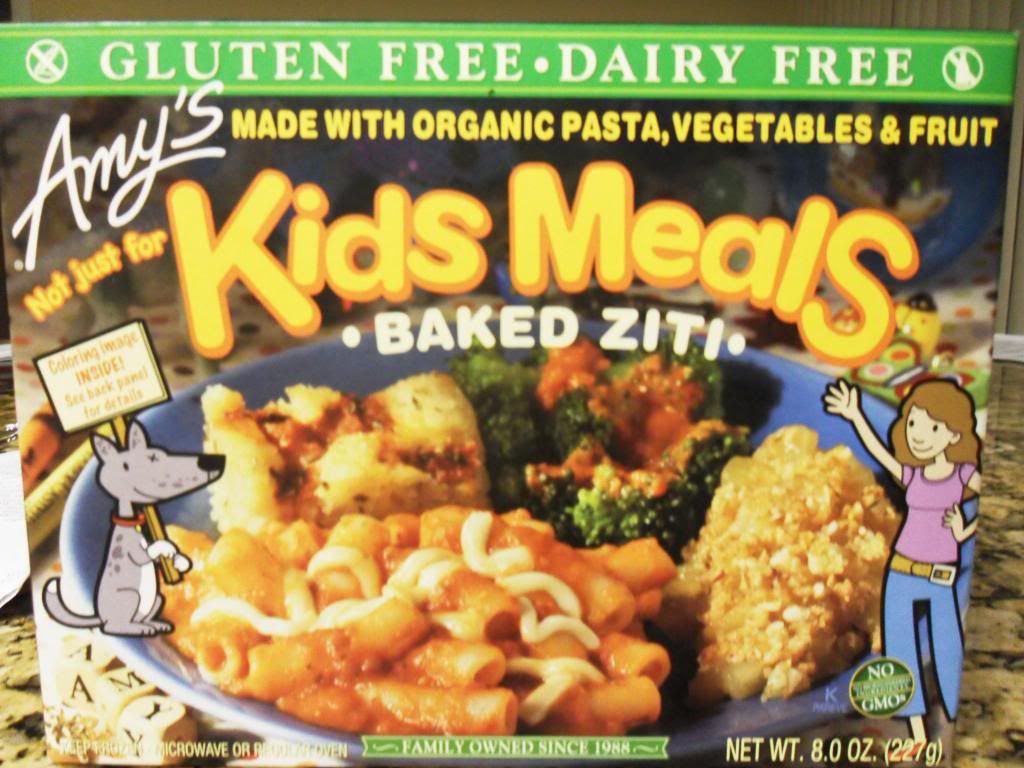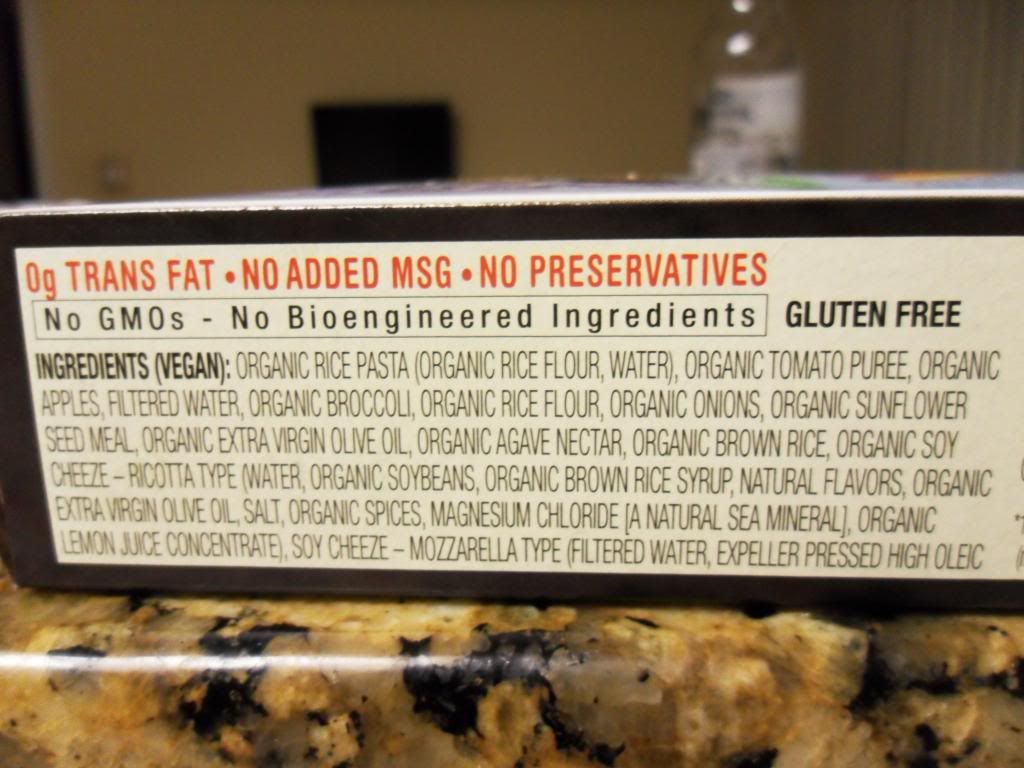 I completely LOVE that these are vegan and gluten free! Its such a great feeling knowing that I can have pasta with cheese and bread and it not to have any animal products or gluten in it. These might be aimed for kids, but like the box says, its not just for kids. Anyone can enjoy a healthy, vegan, gluten free dinner. Of course, if you have kids this is a great meal for them too. It has small portions which are good for small bellies, and the inside of the box has games and puzzles!
The baked ziti meal comes with ziti, vegan cheese, tomato sauce, broccoli, focaccia, and a apple crumb dessert. It is the perfect little meal from the bread, to the main course, and even the desert. It reminds me of those Kid Cuisine meals, but a thousand times better for you! The pasta and sauce tastes great and the broccoli tastes fresh. I usually am not a fan of vegan cheese, but this one is really good. It doesn't have a strong cheese flavor, but it melts really well. The focaccia was really flavorful and its great for scooping up the sauce that's left over in the dish. The apple dessert is hot and sweet. I love the apple cinnamon flavor and the crumb top is perfect!
I love this little meal, its perfect for when you want a complete dinner without all the cooking. While I'm all grown up, I am a kid at heart and I love feeling like a kid again with these meals. These are perfect for kids and adults of any age!
Have you tried the Baked Ziti Not Just for Kids Meals? Will you be buying these for yourself, or a kid you know?
Bye from the Veggie Side!