Hey everyone, its the first Wednesday of June and you know what that means...time for another Awareness Wednesday post! This post is about another food that I continued to eat well into my vegetarianism, and only gave it up about 3 years ago. I am talking about miso.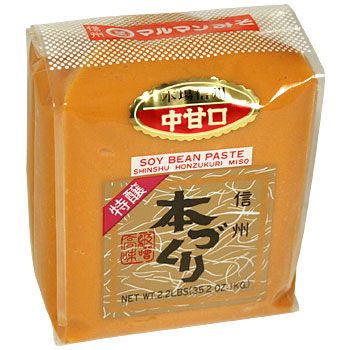 Source.
Miso is an Asian soybean paste and its usually used to make soup. Sounds vegetarian, right? Well I thought so too. I even followed my own rules and read the ingredients on some miso soup that I bought from a supermarket years ago. I saw that it was vegetarian, and I added another food to my diet.
This is where is gets tricky. Some miso is vegetarian, and sometimes it can be made with
fish stock
. In order to avoid eating fish, but still enjoying the sometimes-vegetarian food requires a few guidelines.
1. Only eat the miso you can read the ingredients for. I still enjoy instant miso soup from the supermarket that I can be sure is vegetarian.
2. Do not eat the miso soup from restaurants. In my book, if you can't read the ingredients, you don't know what's in it.
3. Ask your server if their miso is vegetarian. If you are out and want some miso soup, just ask if there is fish in it.
Source.
Until I learned about miso's semi-fishiness, I used to eat it all the time. Until one time I ordered a soup from a sushi place and the miso tasted a little different. I decided to do some research and found out about the fish stock. In order to be safe, I don't order it from restaurants anymore unless I am 100% positive that its fish free, like the
vegan miso soup
that I had in Austin.
Did you know about the fish in miso? Will you stop ordering it from restaurants?
Bye from the Veggie Side!