Hey everyone! I hope you are all enjoying your first weekend of April! Actually my least favorite season is Spring, and my least favorite month is April! I hate all the rain. Hopefully this April passes quickly, and we can get right into May, which is full of flowers, and other wonderful things :) The transition from Fall/Winter to Spring/Summer also means the retiring of pumpkin everything and the reintroduction to coconut everything! I love my pumpkin and coconut!
Today I have another installment of the Veggie Burger Chronicles. This, or should I say these, burgers are from a local restaurant and bar called 97 lake, in White Plains NY. My one friend, Michelle, is gluten free, and 97 lake is a completely gluten free restaurant! The first time I went I ordered a veggie burger, but since then they changed the menu a bit and added veggie burger SLIDERS! I have never ever eaten a slider burger in my whole life, so I jumped right on the chance to get these!
My mouth is watering thinking about these again! This basket came with 3 little veggie burgers all on grilled potato bread buns. The burgers were full of flavor, crunchy on the outside and soft and chewy on the inside. You could see all the veggies and beans in the burgers when you bite in, which I love! They were topped with cheddar cheese and jalapeno mayo! The cheese and spice of the mayo tasted amazing with the burgers. They finished off this dish with coleslaw and fresh cut french fries!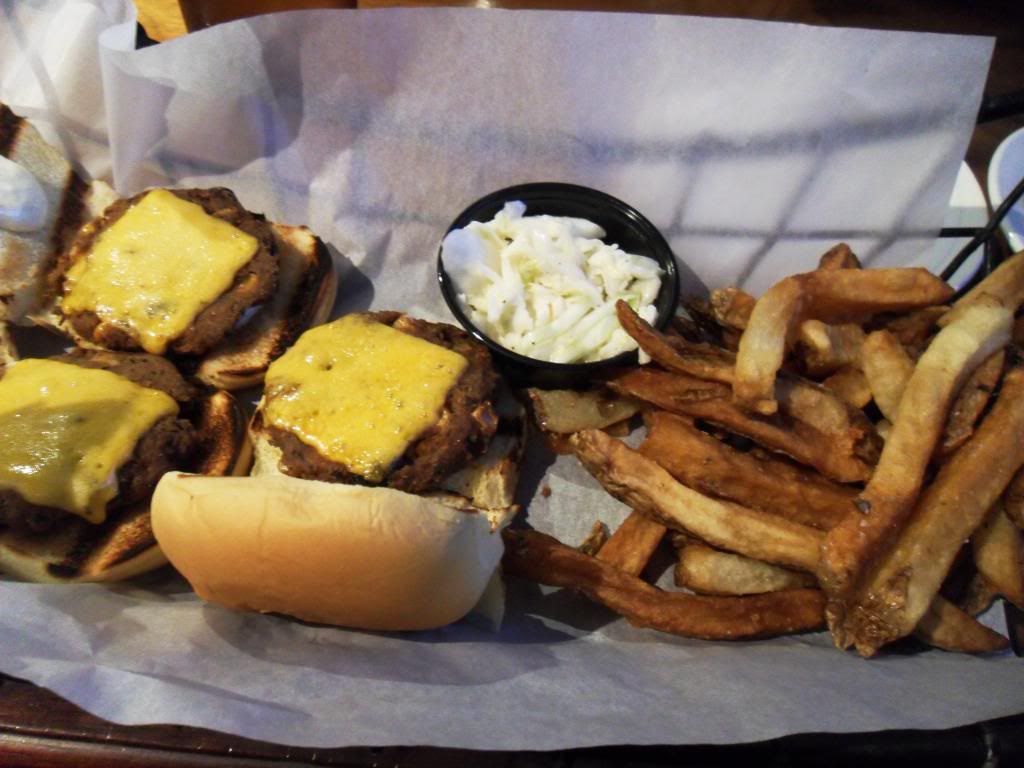 Overall these were amazing! They tasted so good and I loved how little and cute they were. And for all you gluten free eaters out there, this is a great place for you. If you ever find yourself in White Plains, make sure to stop by 97 Lake!
Have you ever had gluten free veggie burger sliders? Plan on trying out 97 Lake?
Bye from the Veggie Side!