Hello everyone! Today I have a salad that is just perfect for spring! It combines light and fresh flavors, with couscous, to make you forget you are even eating a salad. Not only is this easy to make, but it is vegan too!
Here's what I used: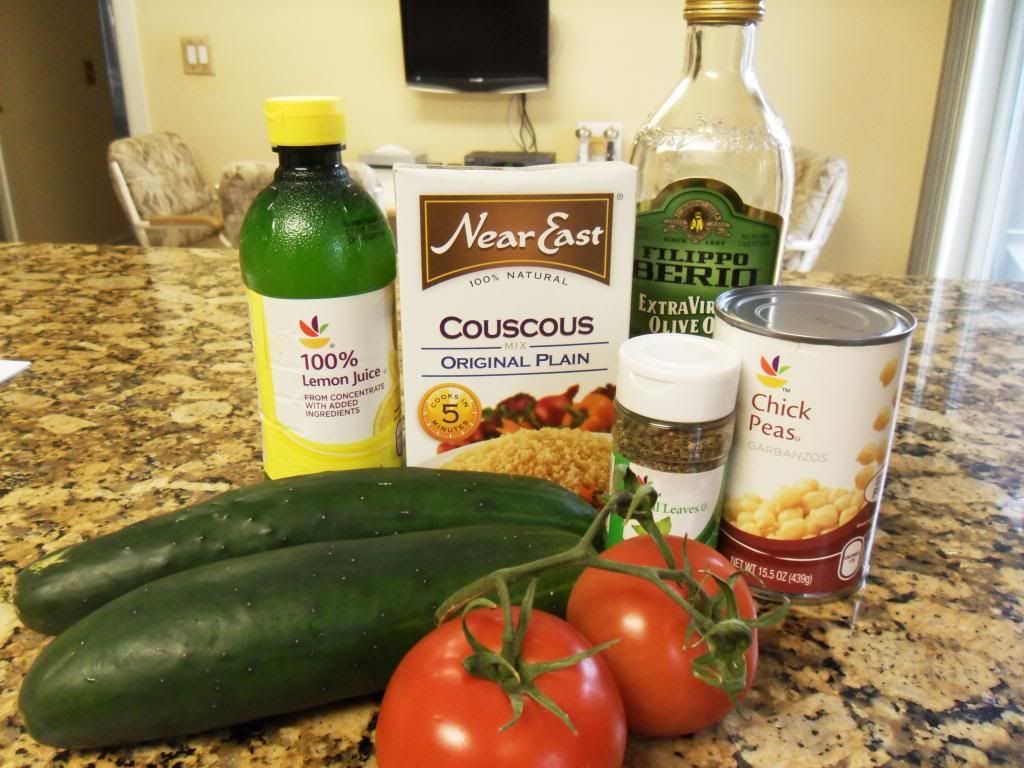 1 box (5 cups cooked) of Couscous
1 can of chickpeas
2 tomatoes
2 cucumbers
Olive oil
Lemon juice
Basil
Here's what I did: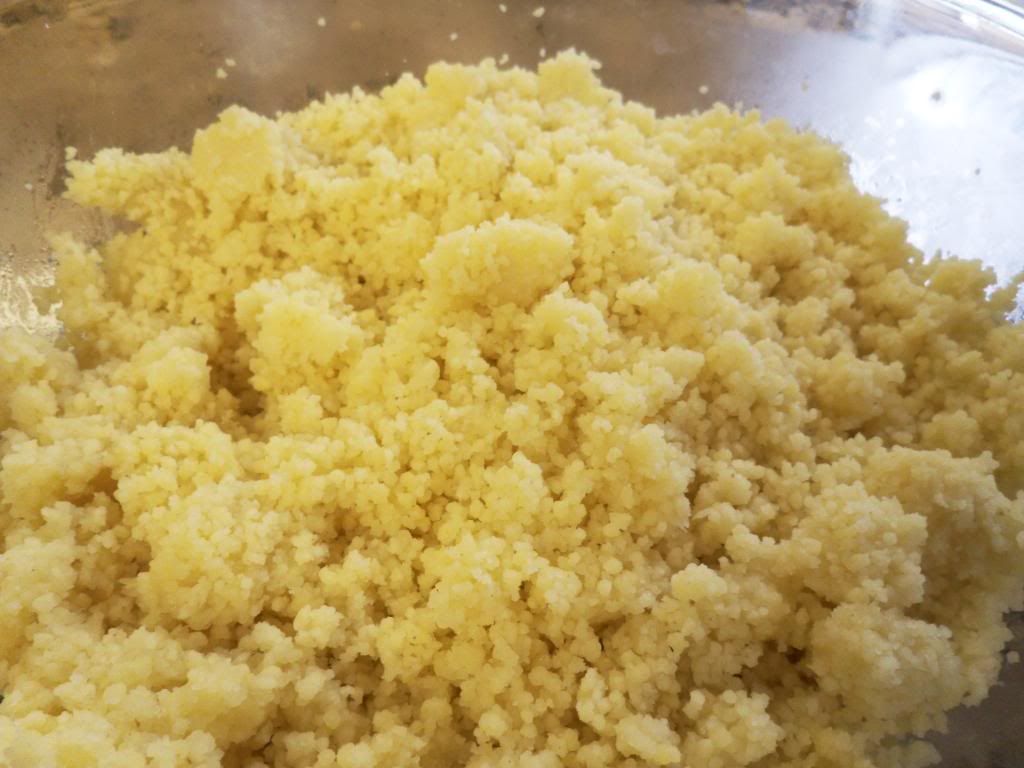 Start by cooking the couscous according to the directions on the box. Pour in 2 cups of water and either 1 tbsp of butter, or 1 tbsp of olive oil, to keep it vegan. Bring to a boil, then stir in the couscous, cover and let it stand for 5 minutes. Fluff it up with a fork, then put it in the refrigerator to chill.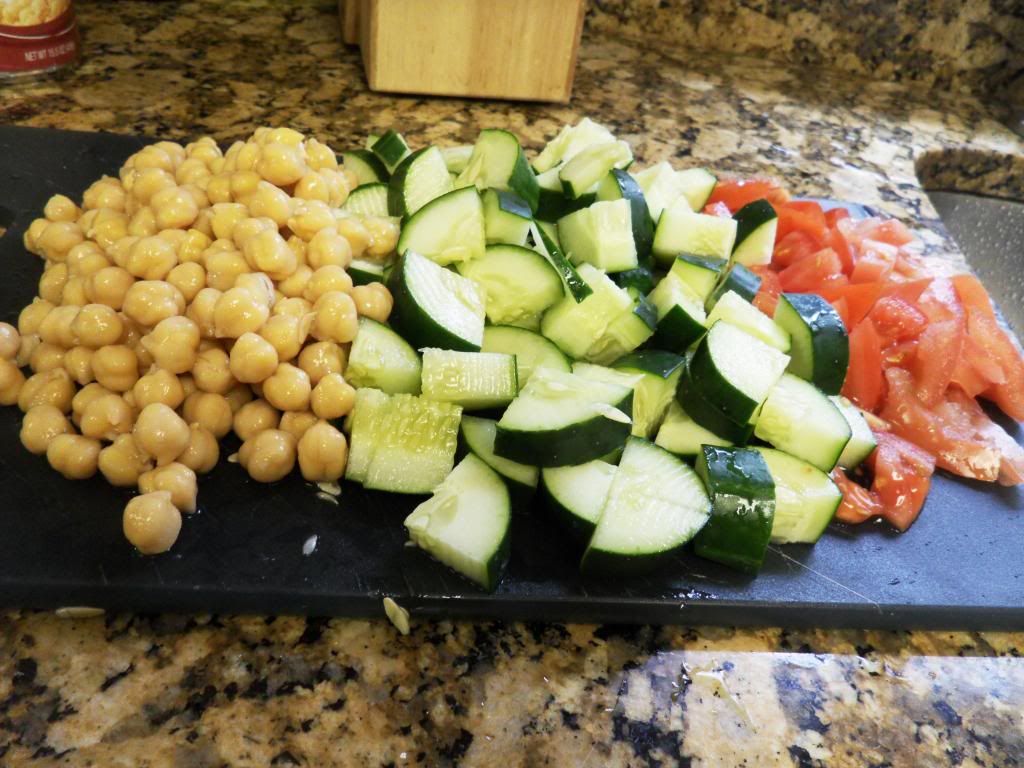 Drain and rinse your chickpeas, and cut up the tomatoes and cucumbers into bite sized pieces Optional: arrange them in a row and admire the prettifulness!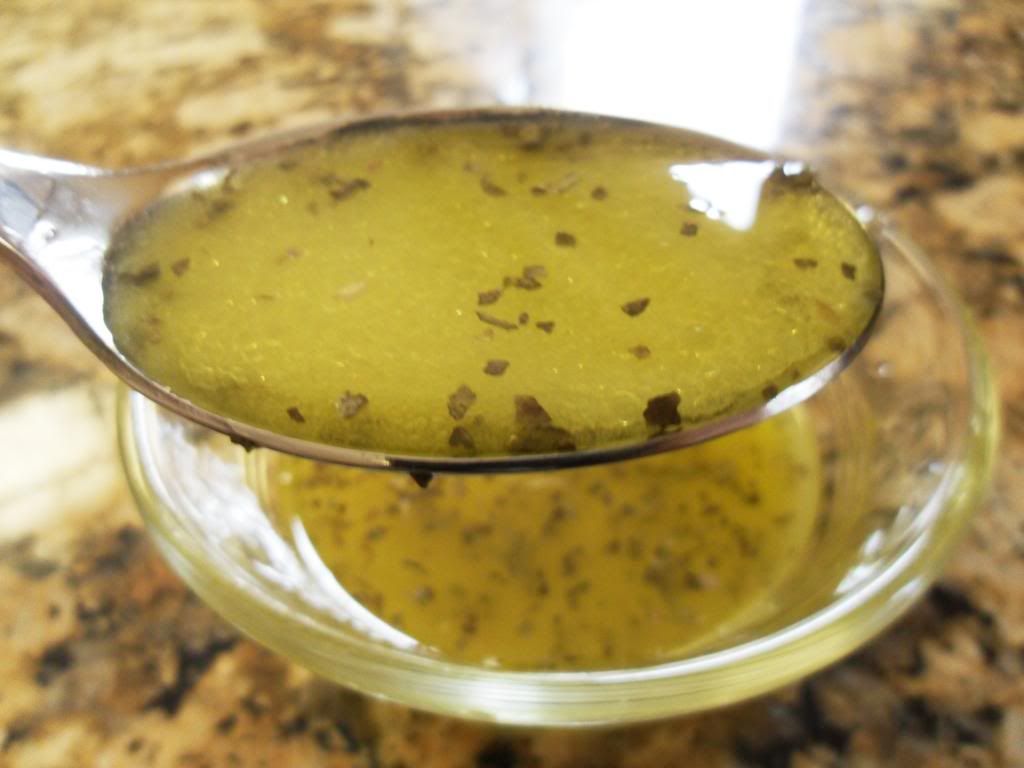 To make the dressing mix equal parts olive oil and lemon juice, then add your basil. I started with 3 tbsp of oil and lemon juice, and 1 tsp of basil. But once I tasted it with the salad, I poured in more of each to the big bowl, so in the end I'm not sure how much when into it.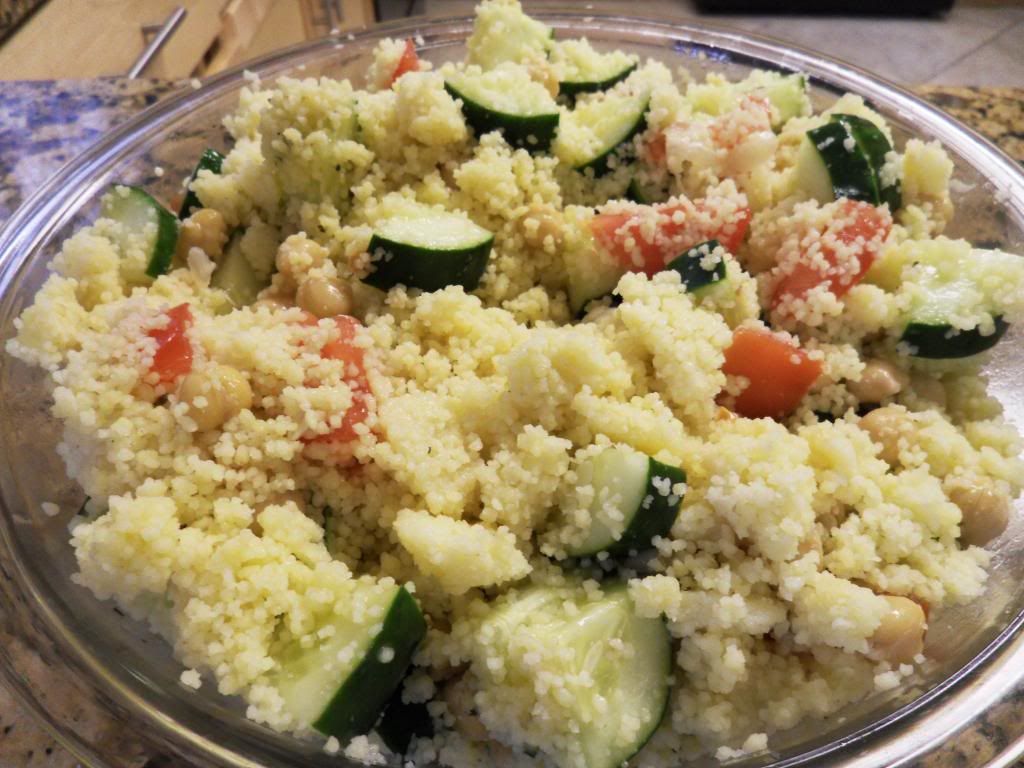 Mix the couscous, veggies (which are all actually fruits) and dressing together in a large bowl, chill, and serve!
I loved how fresh this tasted, it was a "salad" but it was still filling which is great. I adapted this recipe from
this
post by
The Garden Grazer
!
Will you be trying out this fresh couscous salad?
Bye from the Veggie Side!