Hello veggie lovers! I hope everyone is doing well. Today I have a quick and easy lunch that I love to make all the time. I came up with this soup a few years ago taking inspiration from some others I have seen and tried. What I love about it is that its a meal in its own. I'm not big on just eating a bowl of soup, but with some added touches you can turn a bowl of soup into a meal of its own!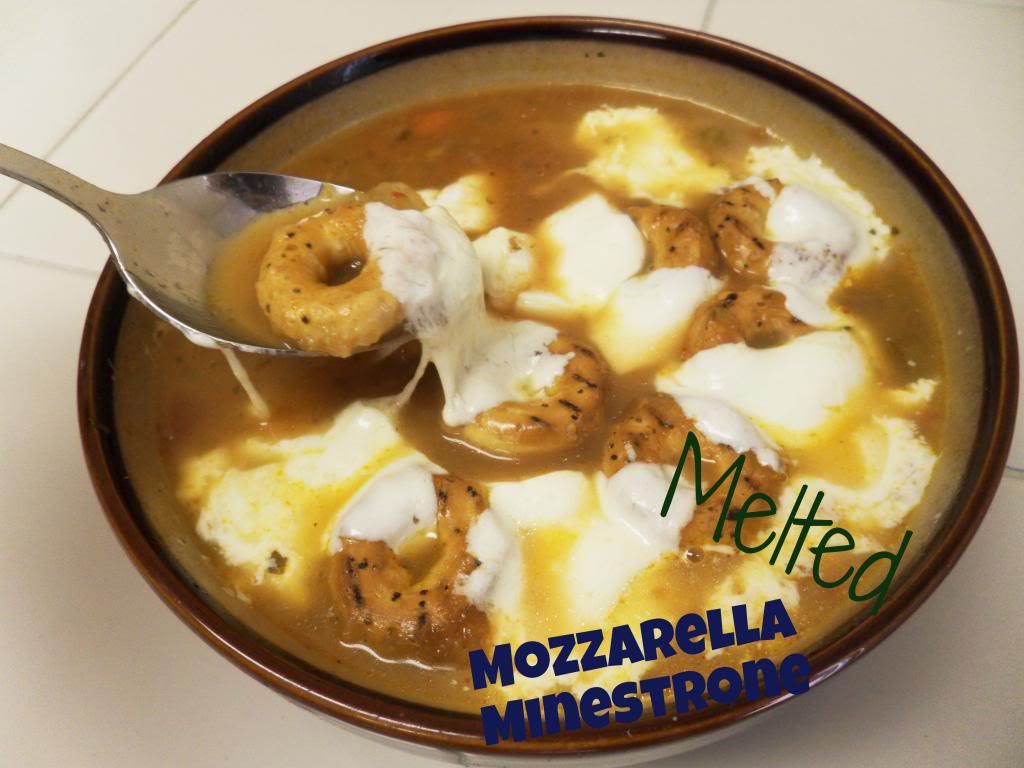 Of course French Onion soup is very popular, with the big croutons right in the soup, and the cheese melted over. I have had some vegetation versions, but I still wanted to enjoy the fresh melted cheese over the hot soup.
Then, I went to a local restaurant and bar near where I went to college and I saw something amazing on the menu that I had to try. It was tomato soup prepaired just like French Onion, with croutons and melted cheese right on top. Finally a hot soup with melted cheese that was vegetarian! I was determined to make sure that that was not going to be the last time I enjoyed that soup! When I graduated from college and moved back home, it was time to create my own version!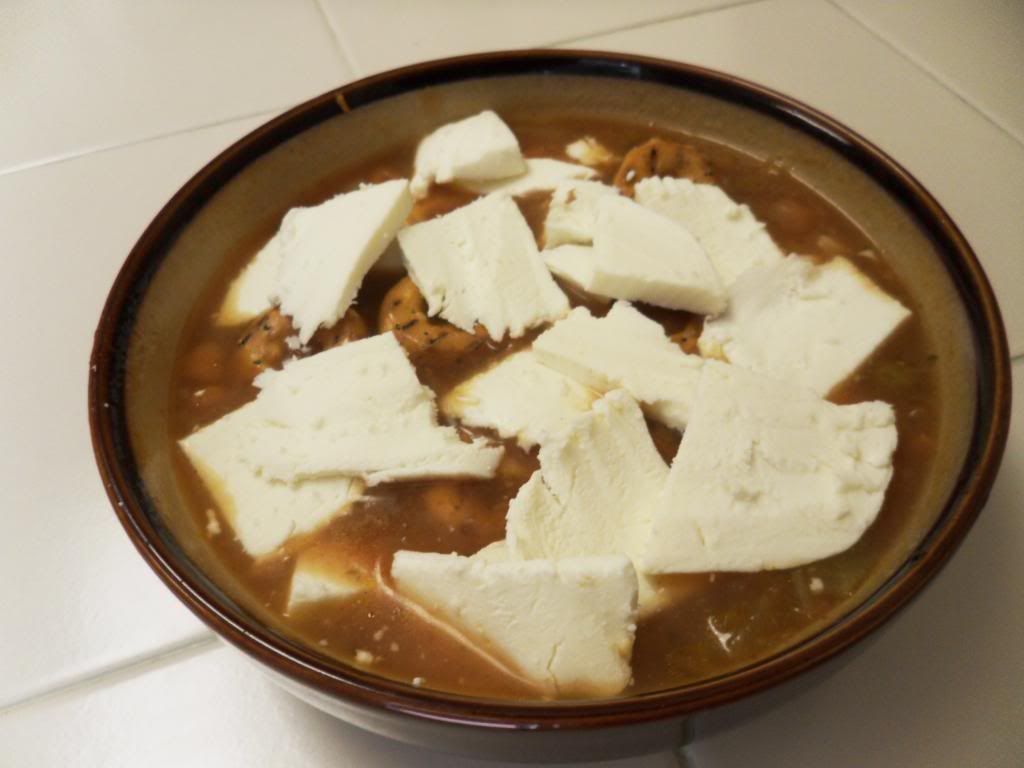 This meal is so easy, with delicious results! I started with a can of
Amy's Minestrone Soup
, and mixed in a little hot sauce for a kick. I layered the bowl with some pretzels, and topped with fresh mozzarella cheese. Pop it in the microwave and your done!
This bowl of soup is so hot and melty, and really hits the spot for a filling soup dish! While I love this combination of Italian flavors, I might try and find some more soup and cheese combinations!
What is your favorite way to play up a bowl of soup?
Bye from the Veggie Side!