Hello veggies and non-veggies alike! Today I have the perfect food to warm you up by the fire on a cold January night. Of course that would be Amy's Vegetable barley soup. As I have mentioned before, Amy's makes a large variety of vegan and vegetarian foods, which are all really tasty and always organic.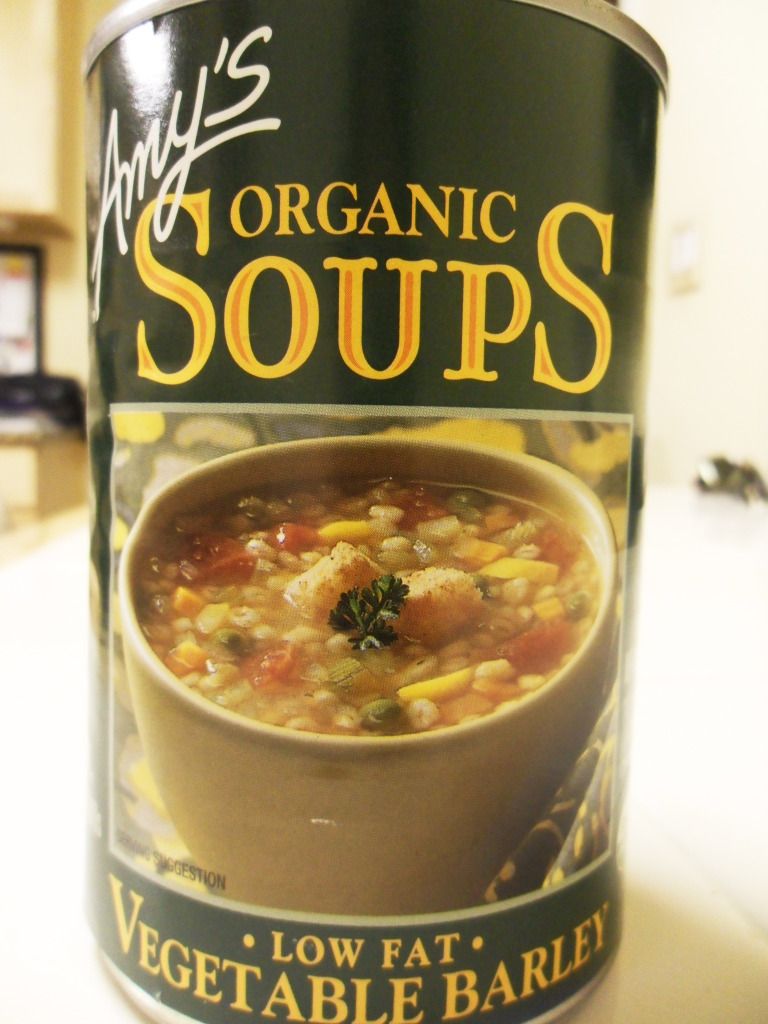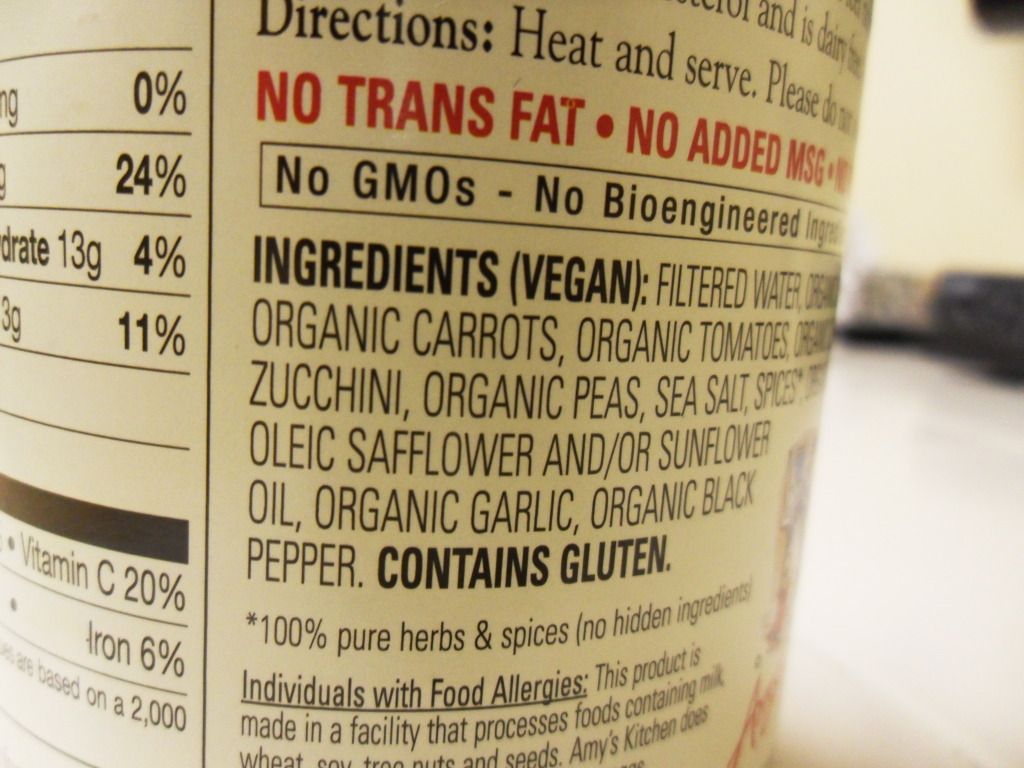 These are ingredients you can feel good about eating. I love barley soup so much! I was always one of my favorites from when I hate meat, and after I gave it up too. This soup is really flavorful and loaded with all kids of vegetables, and of course, lots of amazing barley.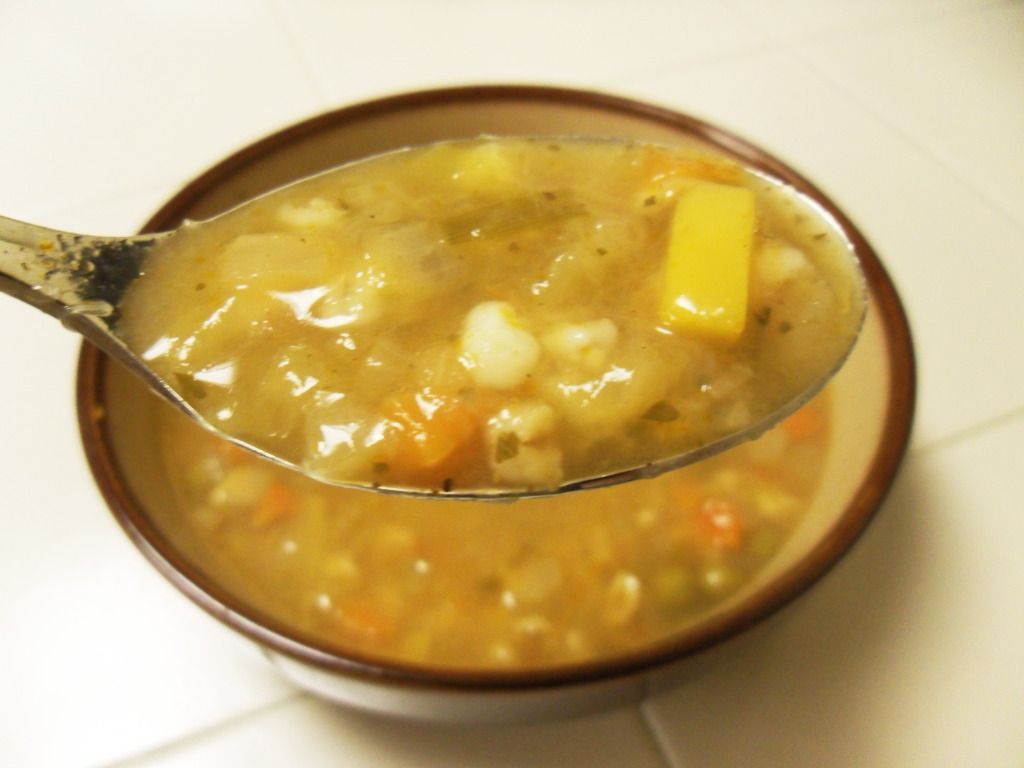 You can see each spoonful is really hearty. Its perfect for filling you up, and warming you up. This soup paired perfectly with some quick make shift garlic bread I whipped up.
I couldn't get over this garlic bread! I just took some lefter over Italian bread from when I ordered pizza, drizzled on a bit of olive oil, and sprinkled this garlic and herb mix that I picked up in Disney World I popped it in the toaster oven until it started to brown. The garlic went really well with the veggies and barley in the soup, and I loved soaking up the broth with the crunchy bread. Mmmm!
Have you ever had Amy's Vegetable Barely Soup? Will you be buying some (and pairing it with garlic bread)?
Bye from the Veggie Side!