What do you call snacks that aren't yours? Nacho Snacks. Luckily these tasty little rolls can be yours, if you buy them from your local super market or health food store. I am talking about Amy's Nacho Snacks, little pockets filled with beans and nacho cheese. I am not a huge Mexican food or bean fan, but I can't say no to all natural, vegetarian, easy food to make!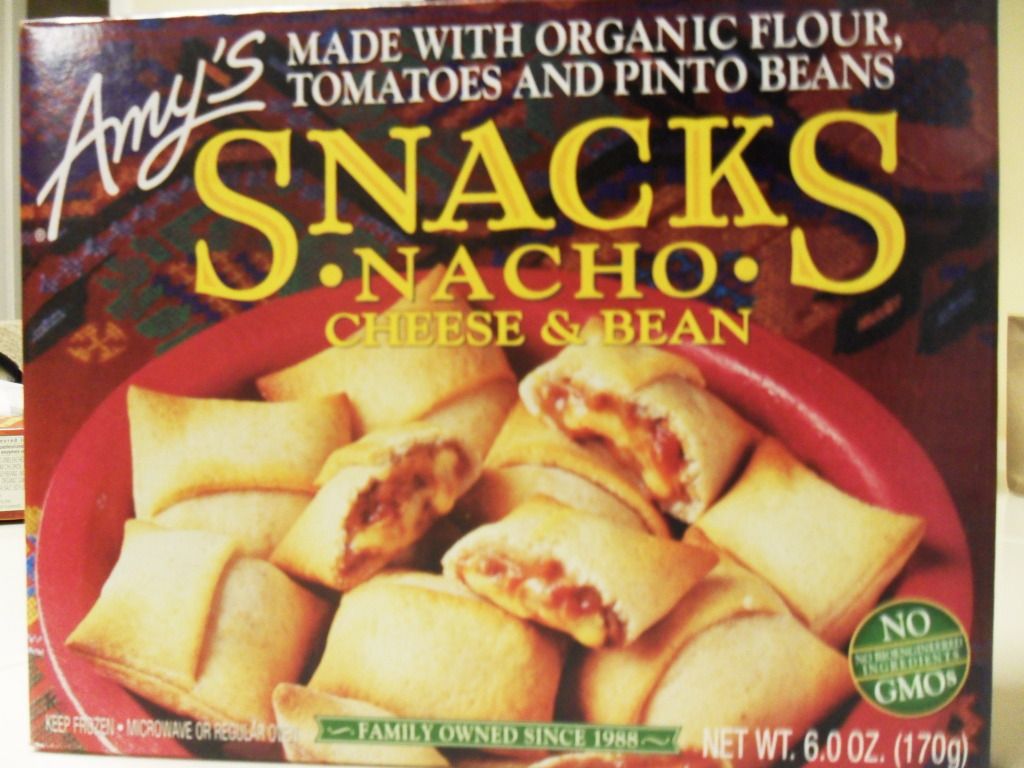 And I have to say, I am glad I tried them because they are delicious! There is so much flavor packed into each little bite. And you can tell they are all natural, without any of those "fake" flavors that you might get from Mexican fast food. Nasty.


One reason I stay away from Mexican food, is because most Mexican restaurants don't gear themselve to vegetarians, They set them self up to be an AMAZING vegetarian meal. Tomatoes, fresh avocado crunchy tortillas, and of course, lots of cheese. But then they ruin all that by adding beef. And if you don't want beef, the only option is beans, which if not done right can be a disaster.
These little pockets are great as a snack on their own, or as part of dinner. Pick these up and add them to your next Mexican meal! Maybe dip them in some salsa, sour cream, or guacamole! Mmm now if you'll excuse me, I need to make these now.
Have you tried these Amy's Nacho Snacks?

Bye from the Veggie Side!