Hello everyone! Today I have another Amy's Pocket to show ya. I really love these little pockets. I remember as a kid loving Hot Pockets, but being said there was only one flavor that was vegetarian. Now that I know more about food, I will never eat a Hot Pocket again, but I still love all the cheesy pizza flavor. Of course when I am reminiscing about food, usually Amy's has the solution. I have shown you other Amy's pockets, and today we have Spinach Pizza. So far, this is my favorite of all the pockets. It is full of cheese and pizza flavor so its kind of like you are eating bad food, but there is also lots of spinach stuffed in, so you can feel goo about eating healthy. For vegetarians, spinach is super important to us, as is has a lot of iron that we aren't getting from red meat. I eat a lot of spinach, and I have never had an iron deficiency. Take that all you nay-sayers that thing vegetarians are not healthy!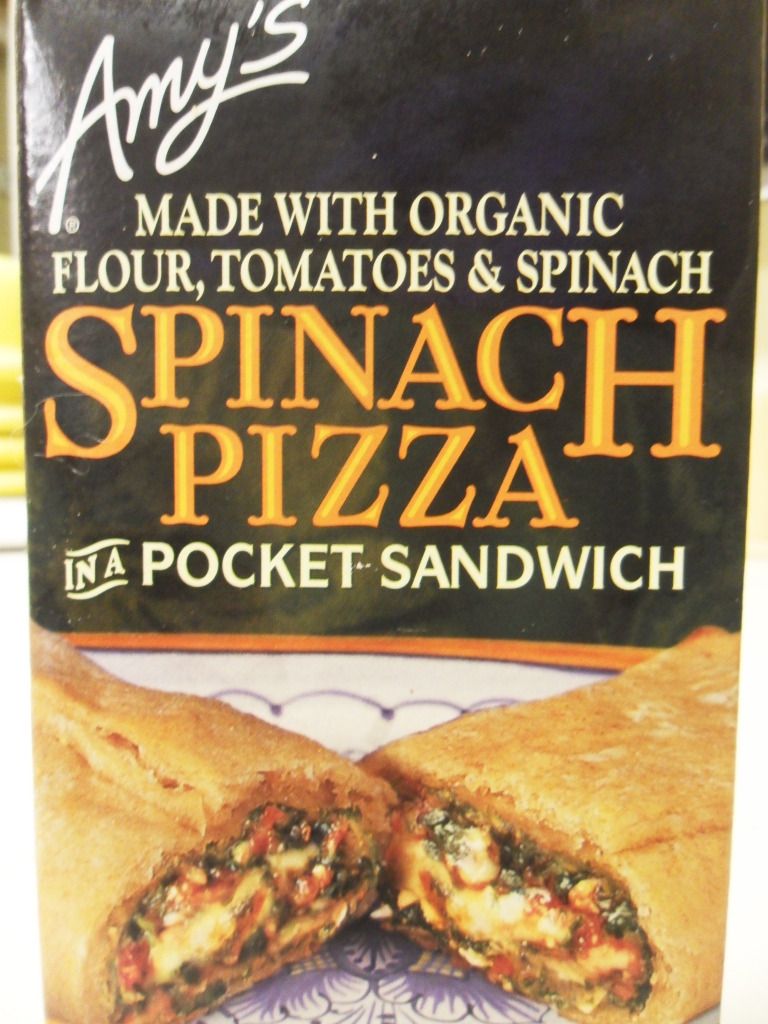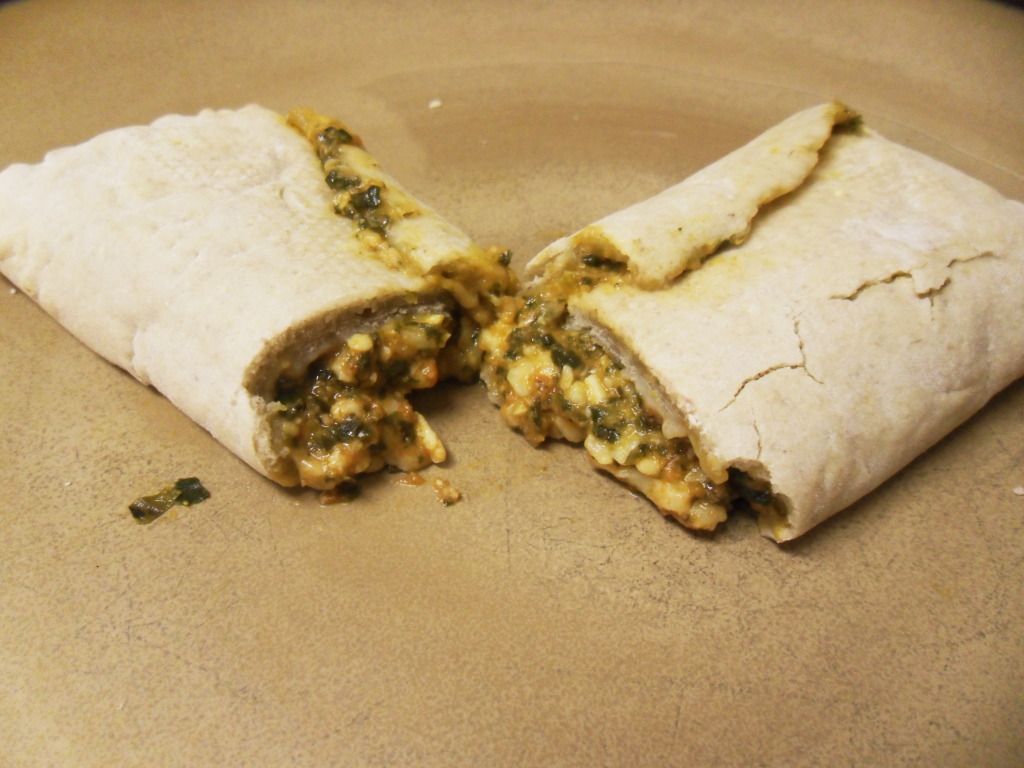 These pockets are exploding with spinach, cheese, and flavor! They may not look the prettiest, but they taste amazing, take my word for it!
Have you tried these Amy's Spinach Pockets? Will you be getting them on your next shopping trip?
Bye from the Veggie Side!